RAIN RFID Reader Modules: Impinj-Powered, Partner-Built
Built on Impinj reader chips by some of the world's leading brands, these RAIN RFID reader modules help you build high-performing, best-in-class devices for your customized IoT solution.
A best-in-class solution built on Impinj reader chips
These Impinj partners offer a broad portfolio of highly integrated reader modules, all built using Impinj reader chips. Simplify the development of customized RAIN RFID-enabled devices and IoT solutions, optimize your performance, get to market faster, and build the solution you need with a reader module powered by Impinj.
Why use Impinj-powered reader modules

Broad portfolio for any solution
Ranging in size, performance, and price, there's a module for any application or form factor—no matter what problem you're solving
Easier development
Expedite your development cycle with simple to use development kits and SDKs, global regulatory support, and more
Industry-leading RAIN RFID performance
Achieve the speed, accuracy, and range your solution needs—read tags fast, from far away, and with accuracy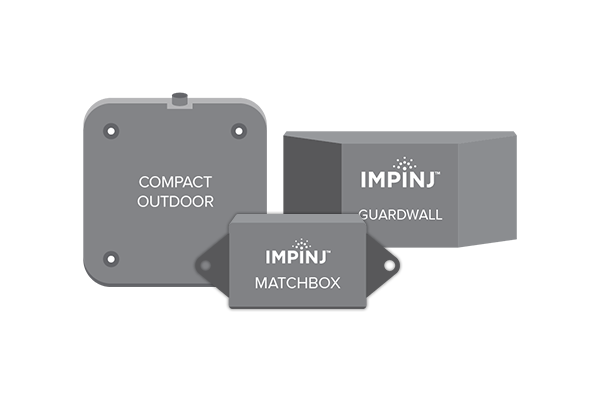 Impinj reader accessories support custom solution development
Impinj accessories include antennas that connect to RAIN RFID readers and come in an assortment of sizes and enclosures to support proximity, specialized, and distance read zones.