Deliver Accurate, Real-Time Inventory Visibility
By extending the Internet of Things to reach every inventory item, organizations gain new insights that drive business operations and enable excellence.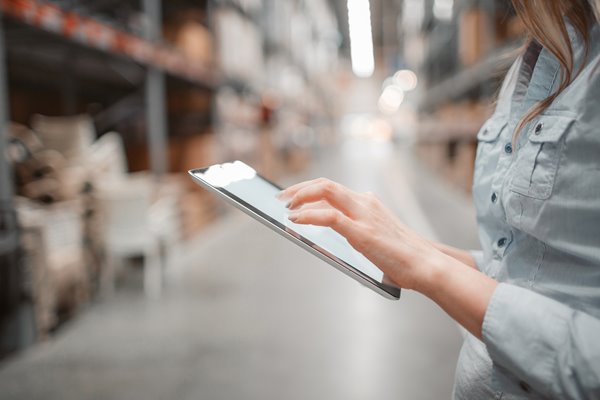 Replace manual inventory counting
Accurate inventory data is key to keeping an organization efficient and optimized. But many companies are stuck doing things the old way—manually counting items or scanning individual barcodes. By the time the cycle count is complete, the data is already outdated. With inventory management solutions built by Impinj partners, organizations gain brand-new insights that help optimize operations.
Inventory management
solutions enabled by the Impinj platform transform retail & healthcare operations
Healthcare
Ensure staff has supplies they need, when and where they are needed
Retail
Automate inventory counting for powerful insights into operations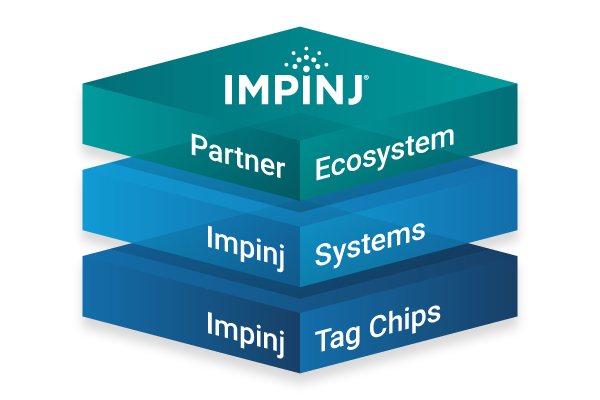 Impinj platform — a foundation for IoT solutions
The Impinj platform lays a foundation for IoT solutions development, extending the Internet's reach from the cloud, through edge connectivity devices, all the way to physical items. Our broad partner ecosystem uses our platform's best-in-market products, capabilities, and technology to deliver whole products that address business needs. Wirelessly connect everyday items to discover, engage with, and protect them. Easy to deploy and use, our platform delivers performance unequaled by mix-and-match approaches built from other vendors' products.
How Impinj enables RAIN RFID inventory management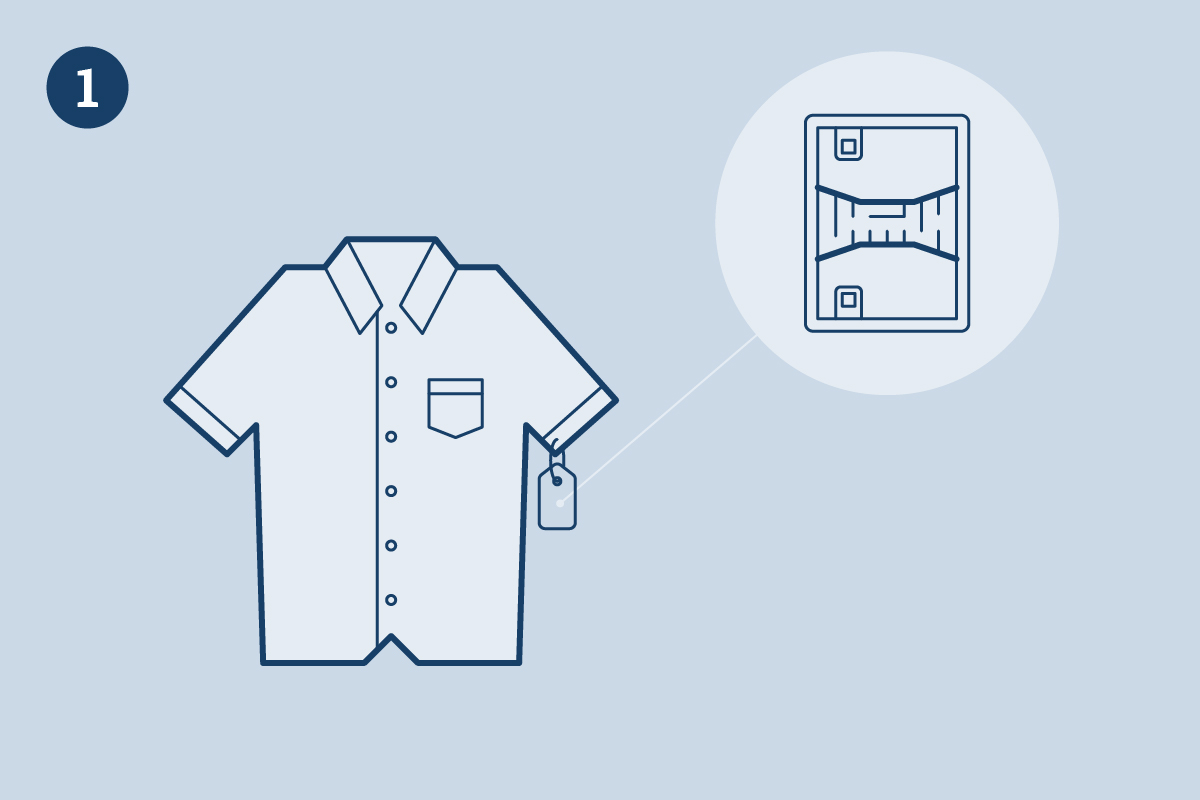 Tag Inventory
Attach Impinj-powered tags to inventory and supplies. Impinj tag chips are durable, low-cost, and suitable for all kinds of items.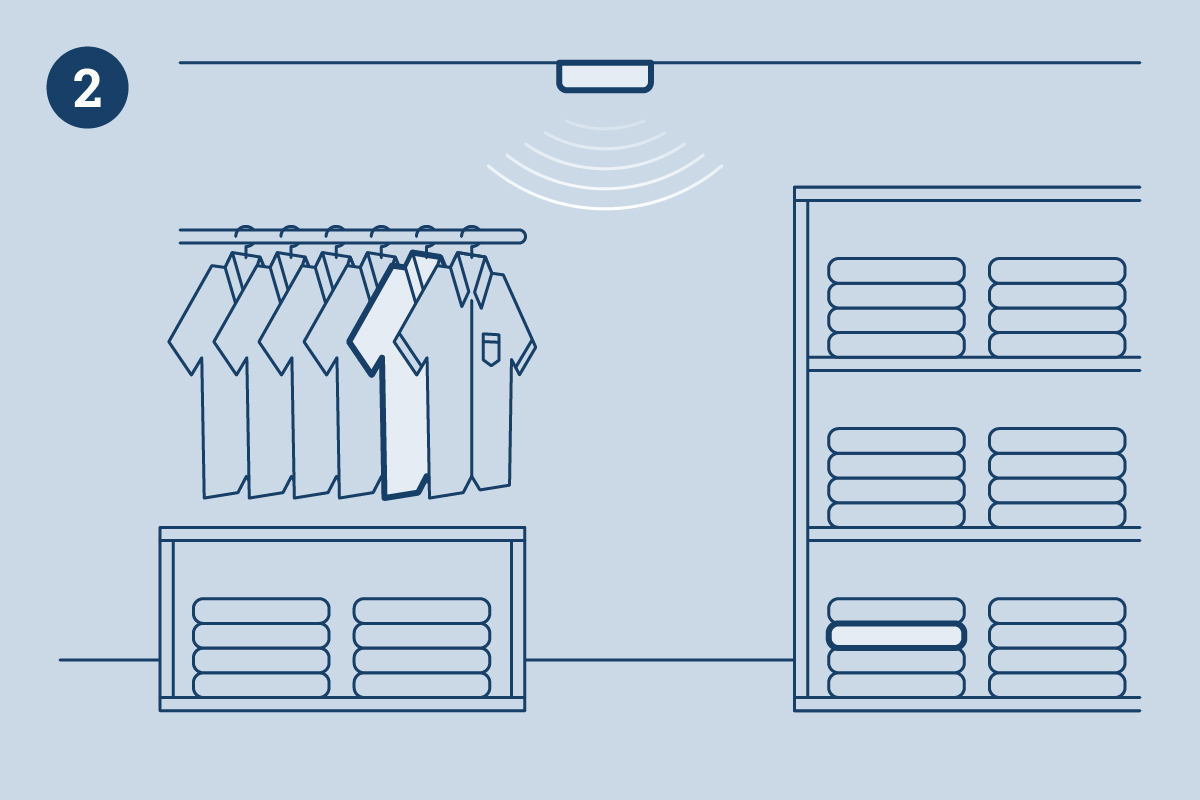 Read Inventory
Use Impinj-powered readers to identify and locate items. Readers are available as handheld devices, can be attached to cabinets or shelving, or installed in rooms and doorways.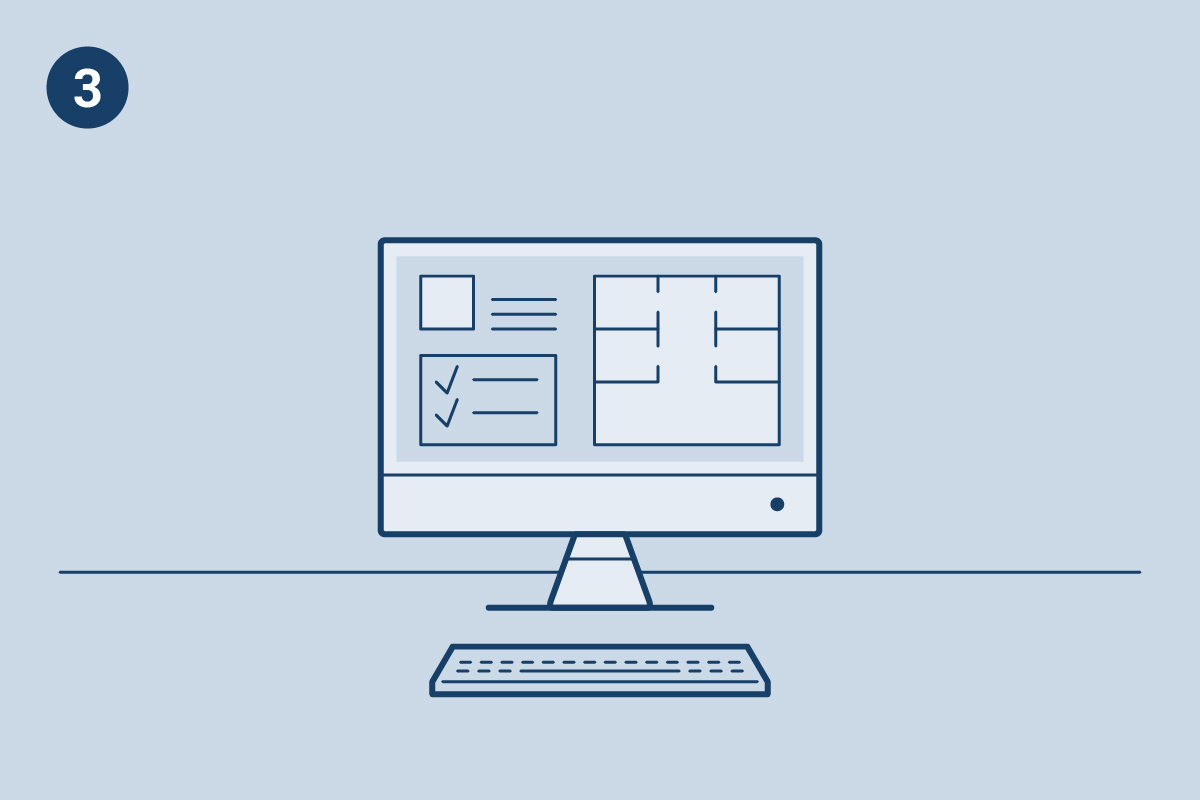 See Inventory
Connect accurate, real-time data about inventory with enterprise business systems for insights that deliver agility and efficiencies.
Tracking an organization's inventory is often the "last mile" of an enterprise IoT solution. RAIN RFID is the only technology that extends the boundaries of an enterprise IoT system to connect ALL the things that matter to a business.

Jeff Dossett

Impinj Chief Revenue Officer
Retailers automate
inventory counting for powerful insights into operations
Learn more
Automate counting
Replace error-prone manual counting methods with automated, hands-free, always-on inventory solutions that offer unparalleled inventory insight and ease. Retailers report inventory cycle counts run 25 times faster using a RAIN RFID system than manually counting each item.
Eliminate overstocking
Stop guessing — with RAIN RFID, you have the answer in hand. With accurate inventory data, retailers make smart allocation decisions that improve margins even with less inventory in the supply chain. That translates to more dollars in the business.
Sell down to the last item
Use accurate inventory data to make all products available across all locations, sell every item, and reduce the number of items requiring markdowns. Accurate inventory data helps retailers reach customers across the many channels today's shoppers are using and demanding.
Inventory Management Customer Stories
RAIN cycle counts 25x faster than manual barcode scanning

2018 Loss Prevention Media

The ROI for RFID Technology in Retail

25 X

Faster Cycle Count
Healthcare organizations
ensure staff has inventory and supplies they need, when and where they are needed
Learn more
Automate inventory counts for optimized supplies
Managing supplies is often a manual and error-prone process, relying on clinical staff and distracting them from their primary focus of patient care. Automate inventory counting and medication management to reduce costs, eliminate waste, and, most importantly, reduce errors that impact patients.
Eliminate waste from expired medications
Gathering and restocking supplies takes time. And managing product expirations is challenging across all locations. Save time and money with automatic, accurate data about inventory levels, identification of expiring medications, and insights that inform planning.
Improve patient charge capture
Inaccurate tracking of consumed supplies can have a direct financial impact on health systems due to incomplete charge capture for procedures. Automate identification of supplies consumed in caring for patients and ensure complete and proper charges.
Inventory and Supply Management Customer Stories
By accurately knowing the specific supplies used with each procedure, patient charge capture improved by 30%, which means increased reimbursement levels.

UT Medical Center

+30%

Improvement