Empowering Excellent Service for Hospitality with RAIN RFID
From golf balls to bed sheets to rental equipment, organizations are automating more of their operations so staff can focus on what's important: their customers.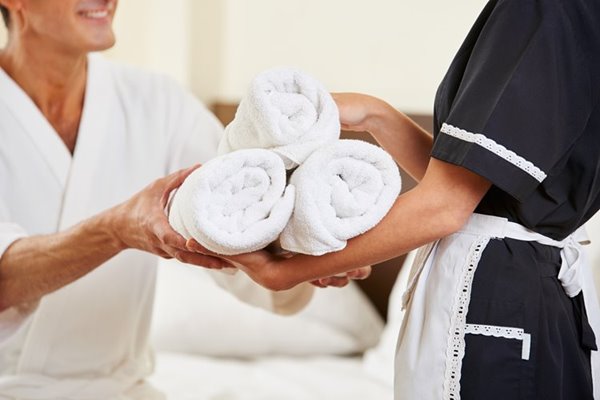 DELIGHTING CUSTOMERS
Every moment counts when serving customers
Solutions enabled by Impinj provide the identity, location, and authenticity of the things managed by systems that run hospitality operations—making them smarter and more agile. Employees work more efficiently, with less frustration. And, with new ways of engaging with the "things" that matter, innovation abounds. Businesses focused on customer service are delighting their customers with automated systems from Impinj partners.
Hospitality and restaurants solutions
built on the Impinj platform
Linen and Uniform Tracking
Automate tracking through washing processes to keep supply matched to customer needs
Connected Service
Delight customers with integrated, automated service applications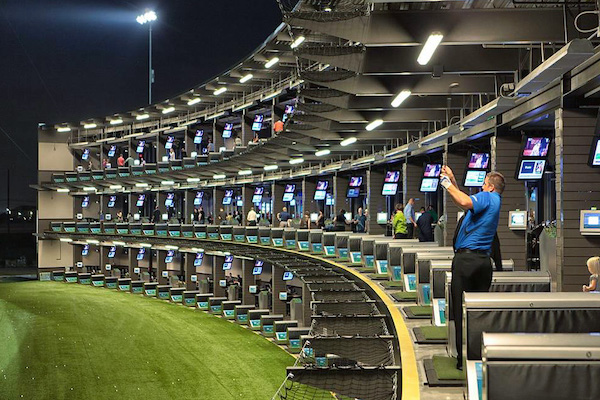 CUSTOMER STORY
TopGolf Transforms Golf Driving Ranges with RAIN RFID
Impinj RAIN RFID enables TopGolf to radically transform the traditional golf game into an exciting, interactive competition amongst friends and family. TopGolf's founders created a unique golfing experience that is both authentic and accessible for all types of players. To do this, they created an authentic golf game enabled by the Impinj platform that automatically measures distance and keeps score.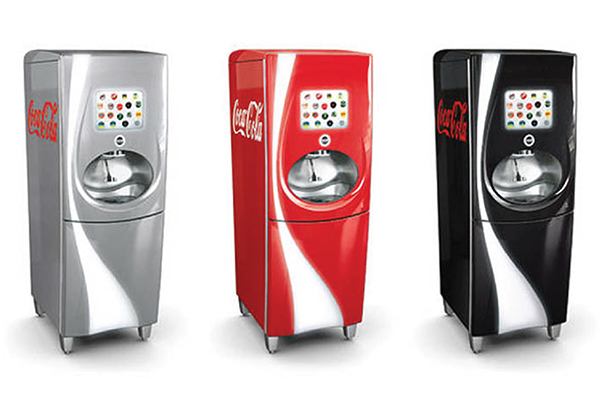 CUSTOMER STORY
Coca-Cola Improves Drink Dispenser Experience
The RAIN RFID-enabled Coca-Cola Freestyle machine sets industry standards for innovation, convenience and efficiency. With Impinj tag chips and reader chips inside, the Coca-Cola Freestyle machine automatically monitors and tracks dispenser consumables and delivers real-time analytics about product consumption and preference.
Linen and Uniform Tracking:
Track washable items, reduce loss, and match supply to needs
Simplify bulk handling of laundry items
Sorting, handling and counting laundry by hand is a time consuming and inaccurate process. Laundry tagged with RAIN RFID can be identified and tracked by the client in bulk. And, as a hands-free system, it also eliminates the need for staff to touch soiled or dirty items.
Clean laundry to standard
Laundry processes are difficult to keep track of, with some pieces requiring special treatment. Data about the type of cleaning that has taken place can be encoded into the RAIN RFID tag as actions are completed to guarantee laundry is done to standard every time.
Ensure delivery to the correct customer
Because things like linens, towels, and robes, may look alike from one client to another, it can be difficult to ensure that freshly laundered items end up at the right location. Identify the origins of tagged laundry and ensure each client receives the correct linens.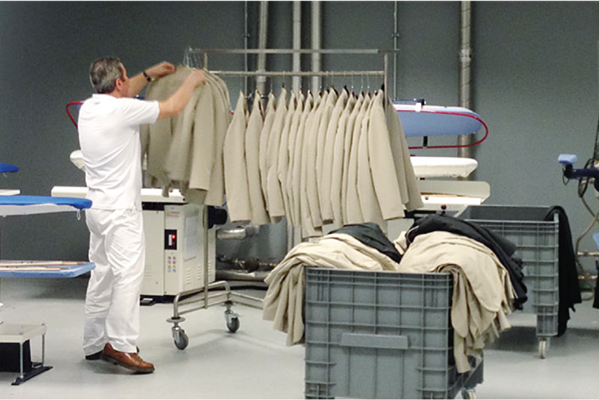 CUSTOMER STORY
PAK Automates Laundry Textile Tracking with RAIN RFID
PAK, an industrial laundry facility located in Istanbul, Turkey, uses RAIN RFID to monitor and locate lost items with pinpoint accuracy and cut costs while reducing staff at every stage of the linen cycle. As the textiles move to and from the customers and throughout the laundry facility, the solution from Impinj partner USTEK monitors each item and updates its status in the database, simultaneously providing operational benefits like soiled/clean counts, delivery bills and package labels.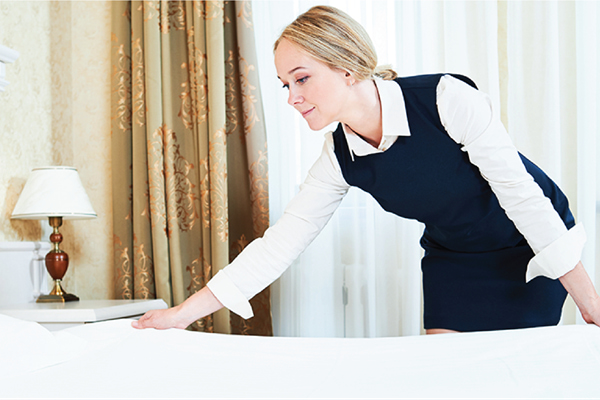 CUSTOMER STORY
Meritex Improves Laundry Service with Linen Tracking
Using a RAIN RFID asset management solution provided by Impinj and partner Foundation Logicsystems, Meritex, a Hilton Worldwide subsidiary, was able to increase accuracy and the quality of its laundry service. While Meritex previously looked up linen history in batches, with the RAIN RFID system they now have item-level visibility and can see exact details for each individual linen piece. Meritex can now look for trends in linen lifecycle based on article, number of washes, and hotel, and optimize processes accordingly.
Connected Service:
Delight customers with integrated, automated service applications
Deliver excellent customer service, every time
With each customer's location clear, meals arrive on time, fresh, and at the right temperature. Consistent service not only meets customer expectations, it builds trust and increases sales.
Identify the exact location of each customer
Pinpoint the indoor or outdoor location of customers in real-time so your staff can deliver orders quickly and efficiently.
Reduce staff stress, increase satisfaction
Avoid backtracking or fixing mistakes and empower your employees with the information they need to serve customers quickly, easily, and without frustration.
Video
McDonald's France Adopts Connected Table Service
In order to optimize service at the table, McDonald's France chose a solution from Impinj and partner Frequentiel. McDonald's customers place an order at an interactive terminal, take a connected RAIN RFID card and scan it to the order. Impinj xArray gateways identify the location of the customer to enable McDonalds crew members to deliver the meal while hot and fresh.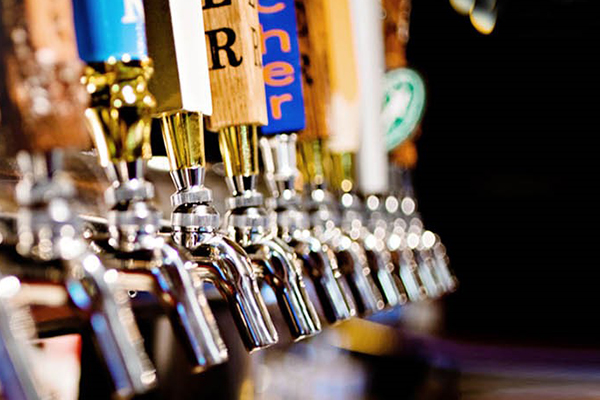 Customer Story
The Pub Lets Diners Pour Their Own Drinks with RAIN RFID
A memorable, efficient experience will keep customers coming back for more. And that's exactly what the Tavern Restaurant Group achieved with their self-serve beer taps, enabled by RAIN RFID. Enabled by Impinj, this system allows diners at The Pub to pour their own beer for a unique serving experience.