Improving Patient Outcomes and Staff Safety in Healthcare with RAIN RFID
Improve care, reduce costs, and increase efficiency with better management of assets and inventory, and automated systems that keep patients and staff safe.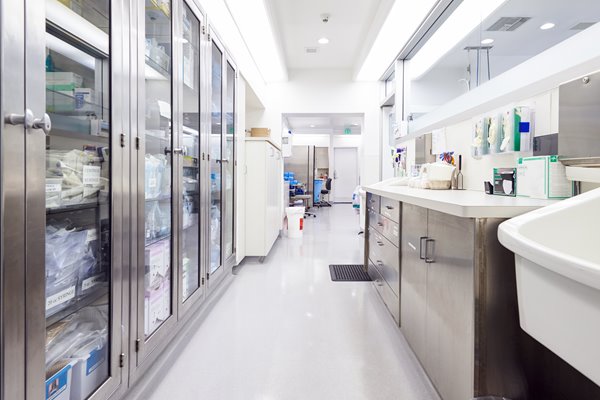 Enabling Healthcare
Deliver high-quality care more efficiently
Bringing Internet of Things solutions into hospitals and healthcare settings means that organizations can focus on caring for patients. Operate with confidence knowing that systems are in place to automate management of assets and inventory, track essential things like uniforms and bed linens, streamline patient care, and help keep caregivers safe. Solutions built by Impinj partners are designed to work within a healthcare setting, supporting compliance with procedures and regulations, and making the work of caring for patients easier.
Healthcare solutions
built on the Impinj platform
Asset Management
Get increased visibility into asset management for efficient resource planning
Inventory & Supply Management
Ensure staff has supplies they need, when and where they are needed
Patient Care & Experience
Reduce wait times, streamline caregiver workflow, and improve patient experience
Linen & Uniform Tracking
Track washable items, reduce loss, and match supply to needs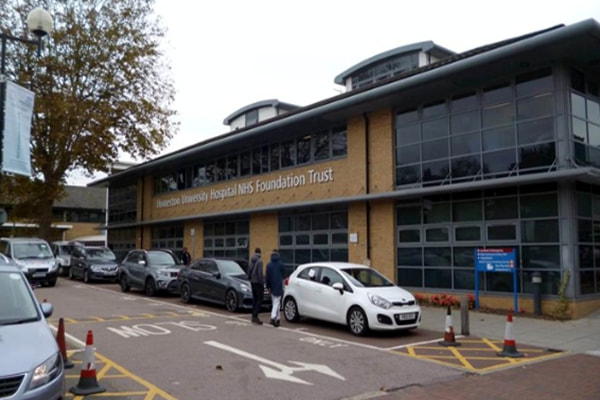 Customer Story
Homerton University Hospital Saves Time and Resources with RAIN RFID
Homerton University Hospital uses RAIN RFID item tracking to increase visibility and cut down on non-essential costs. Implementing the Impinj Speedway RAIN RFID reader with Impinj partner Idox Health, the hospital increased visibility of their equipment, decreasing time spent finding items and costs associated with asset loss.
Asset Management:
Gain efficient management of assets and visibility for resource planning
Learn more
Automatically locate assets
Read thousands of items simultaneously, without line-of-sight. RAIN RFID tags are durable, low-cost, and don't require batteries. Extend your asset management to include every valuable asset in your facility.
Replace manual tracking with automated intelligence
Automating tracking means asset availability data is always current and correct, thus eliminating slow, error-prone manual processes.
Maintain availability while lowering capital costs
With an average of 15% of hospital assets lost or stolen each year, there is a real financial cost from an inefficient asset management system. Automating asset management both improves access and reduces capital costs.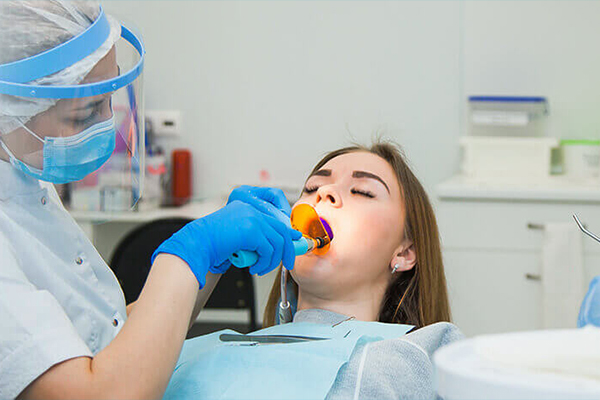 Customer Story
University Teaching Clinic Transforms Dentistry Using RAIN RFID
When a top-ranked, national dental school built their new teaching clinic, they saw an opportunity to improve student training and patient experience. They turned to a RAIN RFID solution built on the Impinj platform to collect data on key activities such as patient wait time, sterilization rate, and instrument usage.
Inventory and Supply Management:
Ensure staff has supplies they need, when and where they are needed
Learn more
Automate inventory counts for optimized supplies
Managing supplies is often a manual and error-prone process, relying on clinical staff and distracting them from their primary focus of patient care. Automate inventory counting and medication management to reduce costs, eliminate waste, and, most importantly, reduce errors that impact patients.
Eliminate waste from expired medications
Gathering and restocking supplies takes time. And managing product expirations is challenging across all locations. Save time and money with automatic, accurate data about inventory levels, identification of expiring medications, and insights that inform planning.
Improve patient charge capture
Inaccurate tracking of consumed supplies can have a direct financial impact on health systems due to incomplete charge capture for procedures. Automate identification of supplies consumed in caring for patients and ensure complete and proper charges.
Inventory and Supply Management Customer Stories
Patient Care and Experience:
Reduce wait times, streamline caregiver workflow, and improve patient experience
Increase bed capacity without increasing beds
Automatically monitor patient movement and quickly notify the environmental services team when a room is ready for cleaning. Patients get checked-in faster and beds have less down time, which improves revenue capture.
Make hospitals safer for patients and staff
Monitor patient movements and access within the hospital and at exits. Get visibility into staff movements and compliance with procedures like hand washing. With better visibility, policies can be adjusted to fight the spread of infections and keep patients safe.
Reduce patient wait times for equipment and services
Ensure transport equipment and other mobile assets are always easy to find. Automated, integrated RAIN RFID systems not only reduce wait times, but increase workflow efficiency for an overall improved patient experience.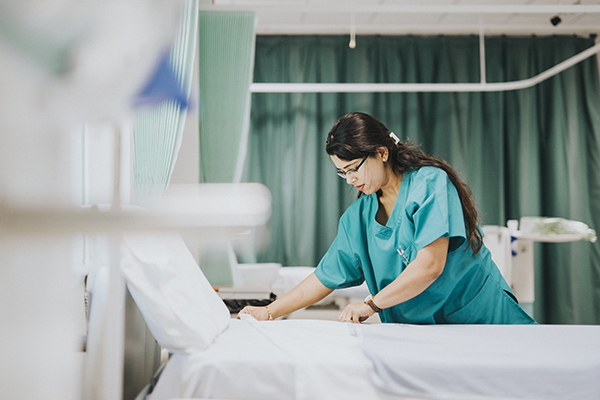 Partner Solution
Automated Patient Discharge Reduces Lost Bed Time
The automated patient flow solution from Impinj and TeleTracking accelerates hospital bed turnover to efficiently serve more patients and drive increased revenue. A patient's exit from an area is automatically detected and environmental services staff is instantly notified to clean the room. With this real-time information, health systems can dramatically shorten bed turnover time to optimize capacity and increase hospital revenue. It can also reduce wait times for incoming patients.
Linen and Uniform Tracking:
Track washable items, reduce loss, and match supply to needs
Simplify bulk handling of laundry items
Sorting, handling and counting laundry by hand is a time consuming and inaccurate process. Laundry tagged with RAIN RFID can be identified and tracked by the client in bulk. And, as a hands-free system, it also eliminates the need for staff to touch soiled or dirty items.
Clean laundry to standard
Laundry processes are difficult to keep track of, with some pieces requiring special treatment. Data about the type of cleaning that has taken place can be encoded into the RAIN RFID tag as actions are completed to guarantee laundry is done to standard every time.
Ensure delivery to the correct customer
Because things like linens, towels, and robes, may look alike from one client to another, it can be difficult to ensure that freshly laundered items end up at the right location. Identify the origins of tagged laundry and ensure each client receives the correct linens.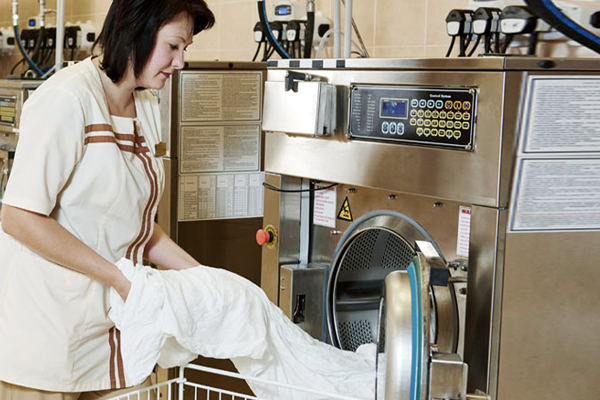 Customer Story
Berendsen Improves Laundry Facility Efficiency with RAIN RFID
Leading British-based provider of textile maintenance services, Berendsen, needed to automatically identify contaminated linens to keep staff safe and enable efficient planning. They also wanted a solution that would scale in the future to meet other project needs. The found an ideal solution from Impinj partner IdentPro to track linens and increase efficiency.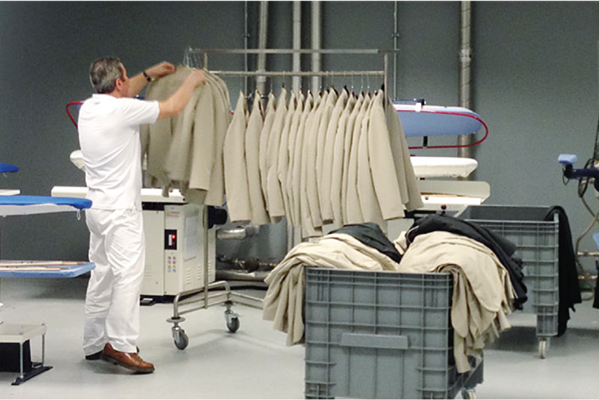 CUSTOMER STORY
PAK Automates Laundry Textile Tracking with RAIN RFID
PAK, an industrial laundry facility located in Istanbul, Turkey, uses RAIN RFID to monitor and locate lost items with pinpoint accuracy and cut costs while reducing staff at every stage of the linen cycle. As the textiles move to and from the customers and throughout the laundry facility, the solution from Impinj partner USTEK monitors each item and updates its status in the database, simultaneously providing operational benefits like soiled/clean counts, delivery bills and package labels.
Product Authentication:
Authenticate product automatically at every stage in supply chain to ensure brand trust
Learn More
Assure product value and protect your brand
Gray markets can erode a brand's standing, lower consumer trust, and devalue products. With the Impinj platform, you can ensure the authenticity of your brand to maintain consumer confidence in the value of individual products and uphold your company's reputation.
Fight counterfeiting and gray markets
Discourage return fraud and gray-market sellers, and discover how and where counterfeit goods enter the market. RAIN RFID product authentication benefits not just consumers and resellers, but the industry overall.
Gain visibility into source and supply
Use the same technology to authenticate your products and track their movement through the supply chain. RAIN RFID can assure the authenticity of items while also providing visibility into distribution and supply chain operations.