Extending IoT to Every Thing in Manufacturing and Automotive Industries with RAIN RFID
IoT has changed the way machines—and humans—work. Impinj extends the IoT to the things stocked, assembled, and moved through a plant for just-in-time operations.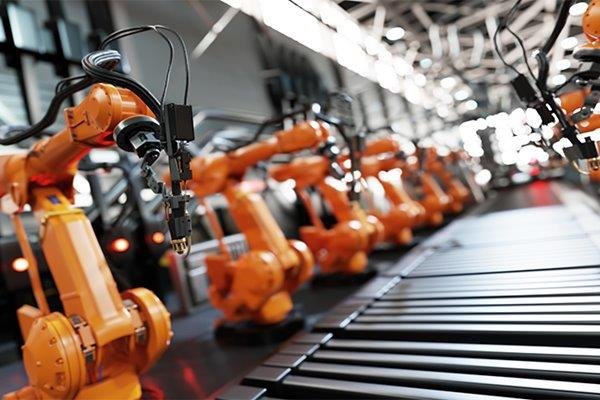 EVOLVING MANUFACTURING
Be Part of Industry 4.0
By enabling machine-to-machine communications in assembly and manufacturing processes, solutions enabled by Impinj RAIN RFID products transform manufacturing and automotive assembly lines and streamline even the most complex assembly processes. Together with our partners, Impinj brings digital transformation to manufacturing and automotive companies—enabling next-level agility that drives productivity and profit.
Manufacturing and automotive solutions
built on the Impinj platform
Shipment Verification
Automate tracking parts and goods moving between plants for maximum operational efficiency
Asset Management
Automate management of tools and equipment to improve utilization and streamline maintenance
Work-in-Progress
Streamline manufacturing processes and enable customized products
Tire Tracking
Gain visibility into the full lifecycle of a tire
Customer Story
Faurecia Creates Factory of the Future with RAIN RFID
Vehicle interior manufacturer Faurecia optimizes production and shipment operations with a RAIN RFID system for real-time asset tracking from Impinj. Faurecia worked with Impinj and partner UBI Solutions to create a RAIN RFID solution that can now be deployed within one week at each new plant. By tagging items that enter the plant and using Impinj readers along the manufacturing line, they optimized their logistics process while eliminating redundant manual steps.
Shipment Verification:
Track parts and goods moving between plants for maximum operational efficiency
Learn more
Gain real-time, accurate data about the movement of goods
Integrate real-time, item-level data into existing enterprise shipping and logistics applications so the data reflected in the system accurately represents what's happening at the loading dock. This accurate information enables logistics teams to make key business decisions quickly.
Achieve high performance, high data integrity, high confidence
Gain confidence that all shipment data is correct in the system of record. The Impinj platform includes algorithms, diagnostics, and advanced capabilities that eliminate stray reads, automatically adjust system performance, and ensure accurate tag data delivery.
Track reusable shipping containers and other assets
Add Impinj-enabled tags to reusable shipping containers for automated management of where the containers have gone and when they've been returned. Automate the tracking process with reusable containers that are shipped out and returned to your business.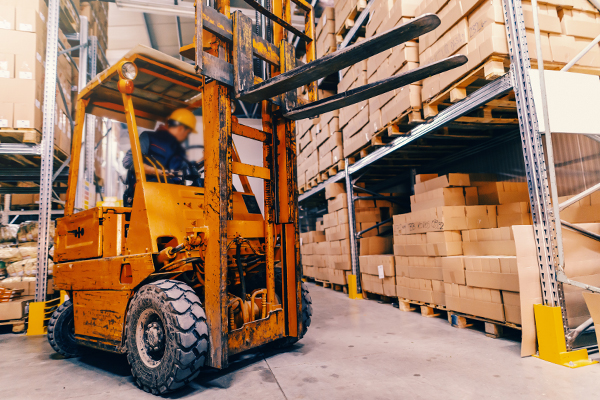 PARTNER SOLUTION
Automate Monitoring of Shipments with Impinj Partner SLS
Use RAIN RFID to automate tracking of shipments through dock doors for efficient processing, real-time data, and key operational insights with SLS RFID Solutions. SLS D-Series™, with Impinj readers inside, connect the systems running your shipping and receiving with real-time data about every item that passes through dock doors or other transition points.
Asset Management:
Automate management of tools and equipment to improve utilization and streamline maintenance
Learn more
Reduce loss and lower costs
Gain item-level data about every asset to ensure important tools and equipment don't get lost, misplaced, or stolen. By keeping up-to-date on your tools' whereabouts, you can reduce overall inventory levels while ensuring adequate supplies across all locations.
Get the tools you need when you need them
Eliminate the need for manual processes, spreadsheets, post-it notes, and other ineffective methods. Ensure compliance with maintenance schedules and product recalls by seeing an asset's inventory, location, and history. Better plan and prepare supply levels to maximize investments.
Hassle-free integration with current systems
Extend the value of an existing asset management application with IoT capabilities. The Impinj platform easily integrates into existing enterprise systems and enables the real-time data collection needed to provide visibility into asset use and availablility so that teams can work at the pace of modern business.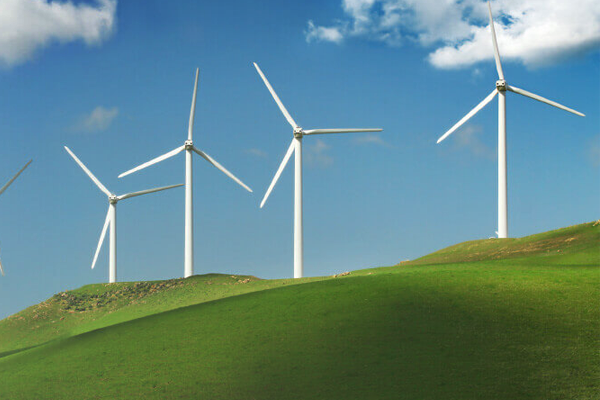 Customer Story
Renewable Energy Manufacturer Improves Operations
A leading manufacturer of renewable energy equipment reduced labor and gained asset visibility with their RAIN RFID solution. Impinj xSpan gateways used in tandem with Impinj partner ViziTrace middleware provide data that easily integrates with the manufacturer's existing ERP system.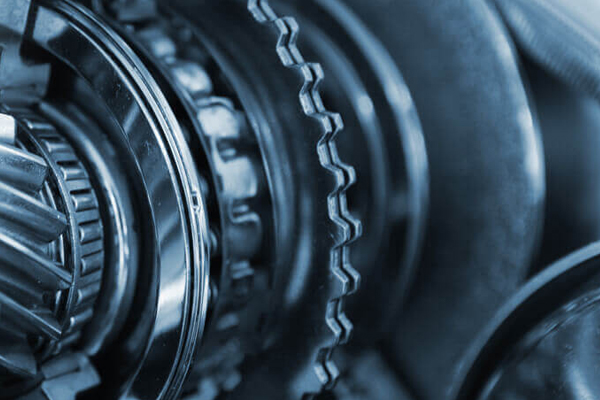 CUSTOMER STORY
Dana Incorporated Achieves 100% Parts Traceability
Dana increased traceability of every automotive part on their manufacturing line to 100%, shortened cycle times, and decreased labor cost throughout their plant with a solution enabled by the Impinj RAIN RFID platform from partner Confidex.
Work-in-Progress:
Streamline manufacturing processes from start-to-finish
Automate schedule tracking
With real-time visibility into each assembly project status, managers stay on track and customers get visibility into order status during assembly. Bring agility to assembly lines with data that informs operations and customers to stay one-step-ahead at all times.

Increase productivity and eliminate manual tasks
Eliminating manual tracking and paperwork removes headaches, reduces errors. And, with simpler, streamlined processes productivity increases and labor costs go down.
Optimize inventory and deliver customized products
With real-time data about each part's location and step in the process, inventory can be optimized and parts replenished on-time. This means that the line doesn't go down due to parts shortages. And, increased visibility enables delivery of customized products.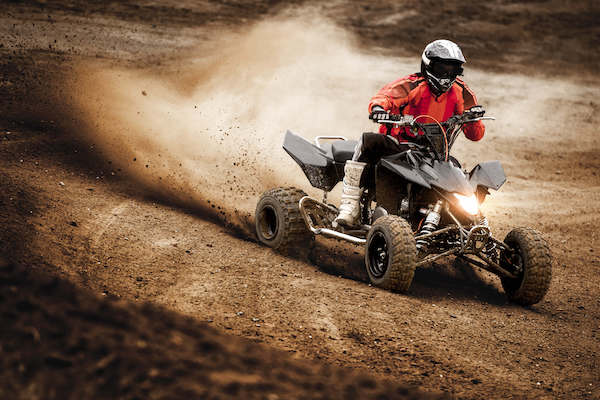 CUSTOMER STORY
Polaris Saves Thousands with Automated Manufacturing Solution
Vehicle manufacturer Polaris optimized production through a RAIN RFID solution that saved them more than $200,000 per year. Developed by Impinj and Atlas RFID, the RAIN RFID solution supports Polaris' sophisticated manufacturing line by accurately identifying Automated Guided Vehicles as they move parts through production. This allows Polaris to ensure key manufacturing processes are complete.
Tire Tracking:
Gain visibility into the full lifecycle of a tire
Track a tire throughout its life
Maintain an automatic, full-circle inventory record of a tire—from manufacturing through supply chain, store to consumer. Manage inventory efficiently and gain new insights into which products perform better to optimize buying choices.
Anticipate performance issues in advance
Track mileage statistics, monitor safety, and analyze consumption automatically. Effectively manage performance and tread wear to stay on top of maintenance and performance across a fleet of vehicles.
Built to last through rough conditions
Expect long life from tags enabled by Impinj tag chips. They're strong, durable, and built to withstand the bumps and potholes on the road ahead.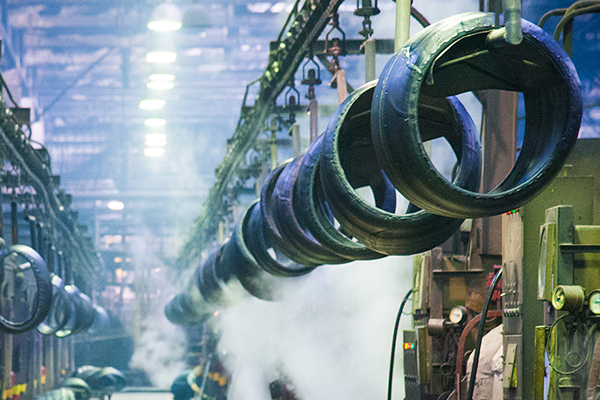 CUSTOMER STORY
MESNAC Enhances Manufacturing Equipment with RAIN RFID
MESNAC, the world leader in tire manufacturing equipment, elevates their products by employing RAIN RFID from the very beginning of the supply chain. Working with Impinj partner GR, MESNAC gathers data from RAIN RFID tire tags, combined with tire pressure monitoring systems, vehicle terminal data, and GPS data, to inform intelligent tire management platforms that can be used by vehicle fleets for mileage statistics, safety monitoring, consumption analysis, storage, allocation, and retread management.