Lepton3x1 RAIN RFID Reader Module
CAEN's Lepton3x1 is a compact reader module uniquely designed for low-power, high-performance RAIN RFID applications. Its small size makes it easy to integrate into battery-powered devices. Powered by the high performance Impinj E310 RAIN RFID reader chip, this module can accomplish fast reading speeds—even in environments that are reader- or tag-dense—ensuring best-in-class performance.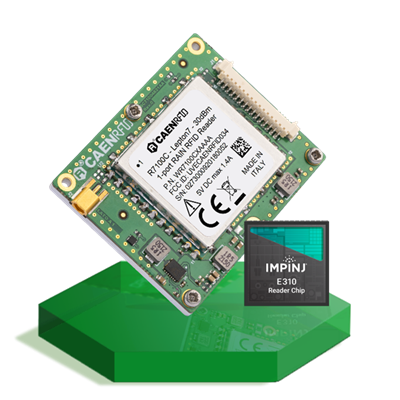 Category:

Reader Modules

Purpose:

Mobile and handheld devices, printers, and mid-range reading points

Impinj Product:

Impinj E310

# of Antenna Ports:

1

Dimension Length (mm):

51

Dimension Width (mm):

42

Max Power Output (dBm):

25

Additional Info:
---
---

CAEN RFID
CAEN RFID designs and manufactures RAIN RFID readers, from module to fixed and mobile. The offering is completed by dual frequency RAIN/NFC loggers.
---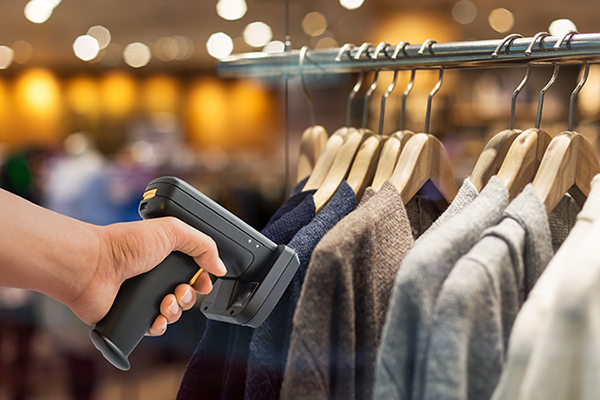 Highly effective for use in handheld readers
With its uniquely compact size and lower power consumption, the Lepton3x1 is ideal for use in mobile accessories and industrial handheld devices, printers, and other mid-range reading points. This module can deliver RAIN RFID solutions to devices that require long battery life and easy, high-performance reading.
Small and low energy for reliable operation

Compact form factor
This module is ideal for use in small handheld devices including handheld readers as well as smartphone accessories.
Low power consumption
Handhelds and other RAIN RFID reading devices will provide uninterrupted performance due to the low power demands of the Lepton3x1.
Worldwide regulations support
The Lepton3x1 complies with both European and U.S. regulatory environments, making it easy to deploy across continents.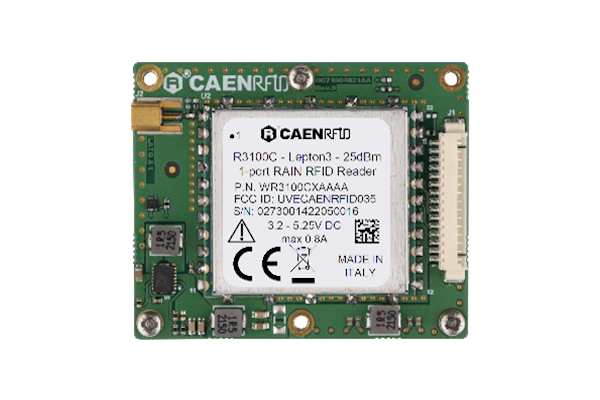 Providing high performance even in the smallest readers
At just 30 grams and measuring 51 x 42 millimeters, this powerful reader module offers RAIN RFID read functionality in the smallest devices, bringing the intelligence needed to capture data from tags in crowded environments. With 5 milliamps (mA) power consumption in idle mode and 800 mA at 5-volt RF output, this module ensures operation for many hours without requiring recharging.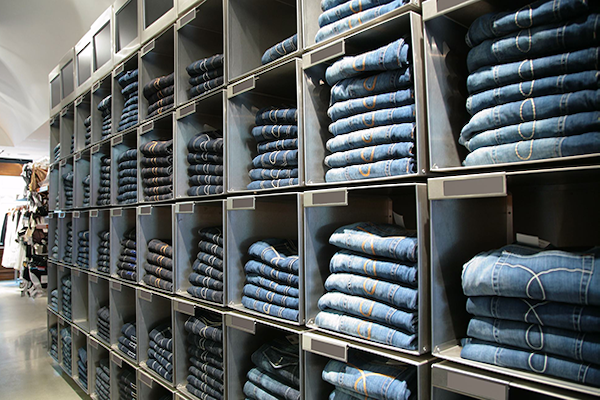 Powerful reader modules built on Impinj reader chips
Impinj partner-built reader modules enable device manufacturers to accelerate the time to market by simplifying development, manufacturing, and certification. By choosing a reader module based on your unique size, performance, and feature requirements, you can simplify the development of customized RAIN RFID-enabled devices and IoT solutions, optimize your performance, get to market faster, and build the solution you need with a reader module powered by Impinj.