Innovating IoT Solutions in Air Transportation with RAIN RFID
Across the globe, airlines and airports improve customer service and streamline operations with accurate, real-time data about bags, equipment, supplies, and more.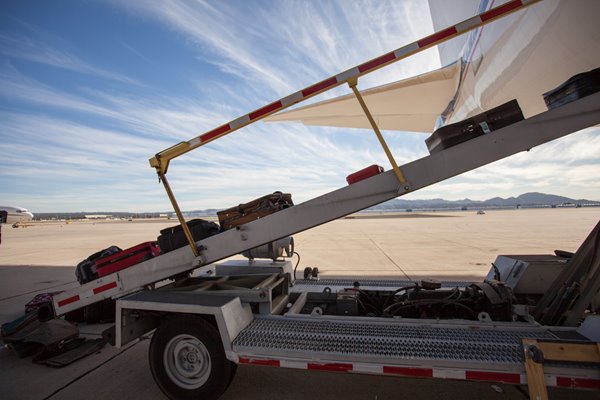 Automated airport systems that increase efficiency and safety for customers and teams
When airport systems operate efficiently, passengers and staff get what they need, when they need it. But when disruption hits, streamlined systems are needed more than ever. By wirelessly tracking every bag as it moves through automated systems and each essential tool or asset, RAIN RFID systems enabled by the Impinj platform speed operations, reduce errors, and eliminate manual tasks. The same tag used to connect a bag can also enable touch-free check-in and reduce contact between staff and travellers. Automating tracking tools and equipment means team members easily find and handle precisely what they need. Solutions built by Impinj partners are in use in airports across the globe.
Airline & airport solutions enabled by the Impinj platform

Baggage Tracking
Optimize baggage handling operations, improve passenger experience, and reduce bag mishandling costs
Asset Management
Automate management of tools and equipment to improve utilization and streamline maintenance.
Baggage Tracking:
Optimize baggage handling operations, improve passenger experience, and reduce bag mishandling costs
Learn more
Increase baggage handling efficiency and reduce costs
With new visibility into the entire baggage sortation system, operators can identify congestion points and zero-in on trouble spots. The result? An efficient system that delivers both cost savings and performance while reducing flight delays.
Reduce the risk of mishandled or lost luggage
Ensure that bags arrive where and when customers do by tracking their location in real-time. Increase tracking and accountability when bags move between carriers. Bag data can be connected with airline systems so customers can view their luggage's journey on their mobile.
Improve the passenger experience
Real-time tracking provides the transparency and visibility customers need to fly with confidence. Bag tracking solutions enabled by Impinj improve the passenger experience and increase people's confidence that both airlines and airports will get their bags where they are going, when they arrive.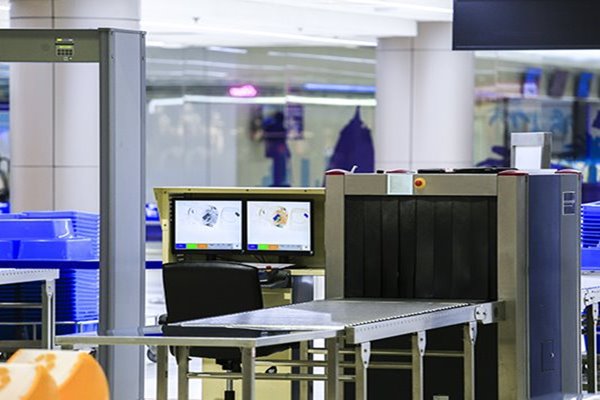 Customer Story
Newark Airport Improves Travel Experience with RAIN RFID
Newark Airport improves traveler experience and streamlines security processes using RAIN RFID for tracking baggage through security checks. With a RAIN RFID solution from Impinj partner MCS Automation, passengers experience fewer delays due to baggage getting held up during the baggage handling process. Airport employees can perform their jobs more efficiently and quickly locate delayed baggage.
Airlines and airports that have deployed RAIN RFID in their baggage tracking operations have seen 99.98% scan accuracy, leading to fewer mishandled bags.

Future Travel Experience Magazine

June 2019, IATA commits to improve baggage handling through RFID and real-time tracking

99.98%

Bag Scan Accuracy
Asset Management:
Automate management of airport and airline assets to lower costs, improve utilization, and reduce loss
Learn more
Reduce loss and lower costs
Gain item-level data about every asset to ensure important tools and equipment don't get lost, misplaced, or stolen. By keeping up-to-date on your tools' whereabouts, you can reduce overall inventory levels while ensuring adequate supplies across all locations.
Get the tools you need, when and where needed
Ensure compliance with maintenance schedules and product recalls with visibility into an asset's inventory, location, and history. Enable teams with the tools and assets needed when and where there is demand. Reduce frustration across the team by enabling them to perform work efficiently.
Improve passenger and staff experience
Ensure that travelers can find items, like luggage carts and wheelchairs, when and where they need them. Deliver an automated system that streamlines the management and distribution of assets and automates maintenance, tracking, and replenishment notifications.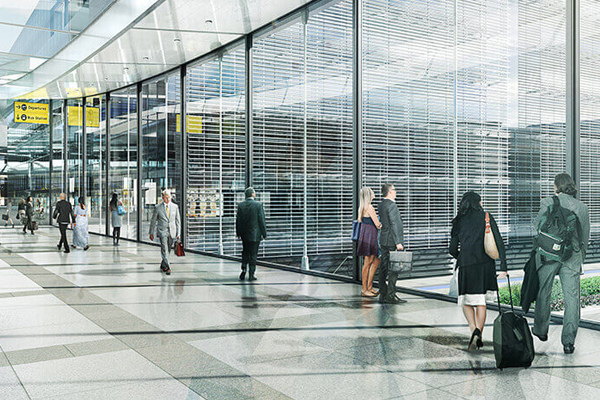 Customer Story
Heathrow Improves Traveler Experience with RAIN RFID
Heathrow Airport, one of the world's busiest airports, needs to have luggage carts available for use by visitors. The airport wanted to gather data on luggage cart usage to improve customer experience and operational efficiency of airport staff. Heathrow Airport deployed a pilot project using RAIN RFID technology provided by Impinj partner Vero Solutions.