Impinj Platform: A Foundation for IoT Solutions
Expanding the Internet's reach by 1000x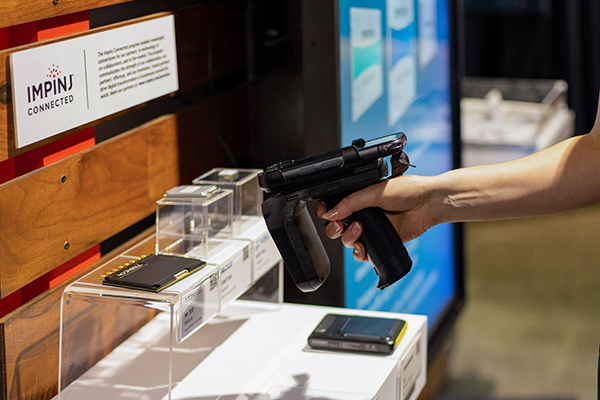 Enabling IoT solutions
The Impinj platform lays a foundation for IoT solutions development, extending the Internet's reach from the cloud, through edge connectivity devices, all the way to physical items. Our broad partner ecosystem uses our platform's best-in-market products, capabilities, and technology to deliver whole products that address business needs. Wirelessly connect everyday items. Identify, locate, and protect them. And deliver data about those items to applications like inventory management, asset management, and shipment verification. Easy to deploy and use, our platform delivers performance unequaled by mix-and-match approaches built from other vendors' products.
Our platform enables visibility, automation, and intelligence

Discover
Identify and locate individual items and communicate with their digital counterparts for inventory management, touch-free checkout, supply chain management, and more
Engage
Track tagged items as they move through the supply chain, improving planning accuracy, identifying bottlenecks, and increasing supply chain efficiency
Protect
Manage tag data visibility and access for protecting items from theft and counterfeiting, safeguarding consumer privacy, and enabling the circular economy
Build solutions
with our high-performance RAIN RFID products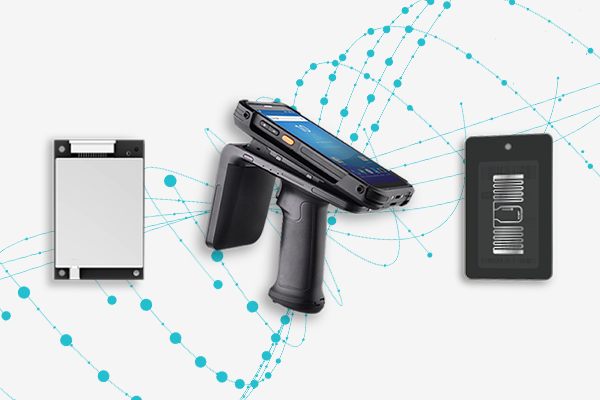 PARTNER PRODUCT
Find Impinj-powered products from our trusted partner network
Explore RAIN RFID products from our partners—built on the Impinj platform and designed to help you solve the toughest business challenges. Impinj partners make handheld, fixed, and wearable readers, RAIN RFID printers, tags and inlays, and more. Impinj partner-built reader modules enable accelerated product development, time to market, and government certifications worldwide.
Learn how RAIN RFID extends the IoT
Have questions about how it all works? We can help. Learn how the Internet changes when all things are connected. Find out what makes RAIN RFID different from other types of RFID. Learn how RAIN RFID systems work. And learn about RFID frequencies, standards, and more.
Read the latest RAIN RFID news
Check out the Impinj blog for the latest product announcements, technology news, and industry information
See industry news
See how Impinj partners are connecting the world
Learn how Impinj partners use our products to build a boundless Internet of Things
Learn about partners
Solve tough business challenges with Impinj
See how Impinj customers harness data to automate and optimize their operations
Read customer stories
Let's talk about how you can increase revenue, automate operations, and improve customer experiences.
Contact Sales
Get the latest industry happenings delivered straight to your inbox