Automating Shipment Tracking to Empower Excellence
Automate tracking of shipments moving in and out of dock doors for efficient processes and accurate data in your shipping systems.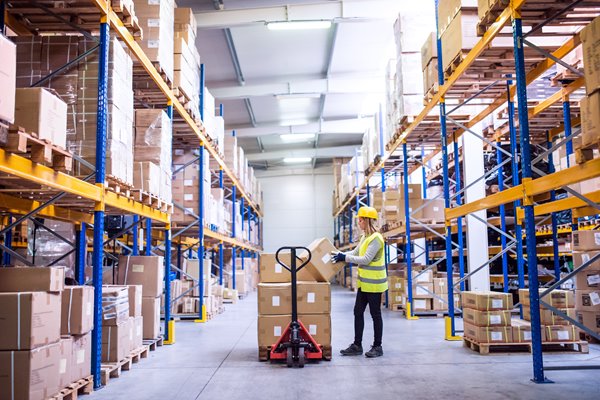 Automate shipment tracking to deliver on customer expectations and increase the speed of operations
Things move quickly in a global marketplace. With shipments moving around the world, distribution centers and ports need to operate at optimal efficiency to ensure goods reach the correct destination. Manual tracking of inbound and outbound shipments can no longer keep pace with the speed of business or navigate disruptions. Shipping systems built by Impinj partners enable fast, efficient operations.
Discover how shipment verification
is transforming manufacturing and logistics operations
Supply Chain & Logistics
Gain real-time visibility and efficient operations as goods move in and out of dock doors
Manufacturing & Automotive
Automate tracking of parts and goods moving between plants to achieve maximum operational efficiency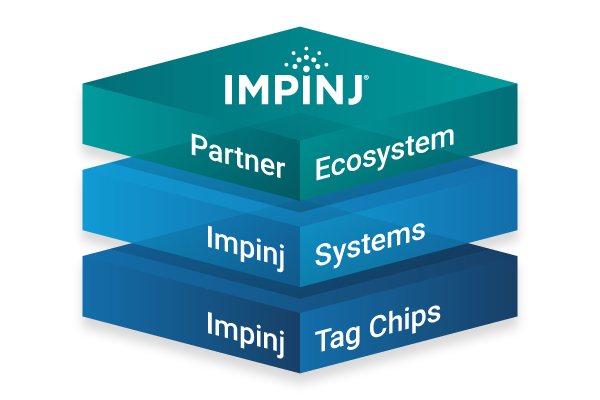 Impinj platform — a foundation for IoT solutions
The Impinj platform lays a foundation for IoT solutions development, extending the Internet's reach from the cloud, through edge connectivity devices, all the way to physical items. Our broad partner ecosystem uses our platform's best-in-market products, capabilities, and technology to deliver whole products that address business needs. Wirelessly connect everyday items to discover, engage with, and protect them. Easy to deploy and use, our platform delivers performance unequaled by mix-and-match approaches built from other vendors' products.
How shipment verification with RAIN RFID works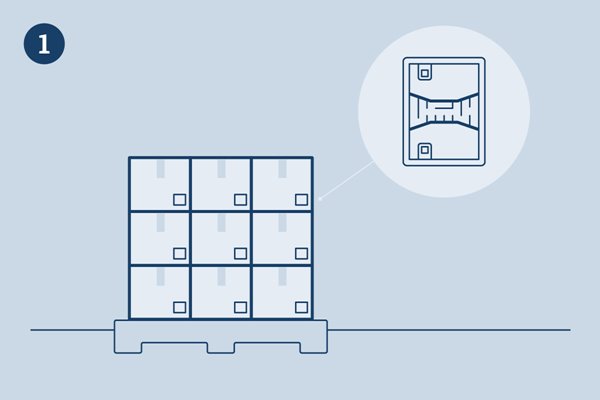 Tag Shipments
Attach Impinj-powered tags to pallets. Impinj tag chips can be read at a distance and without line-of-sight.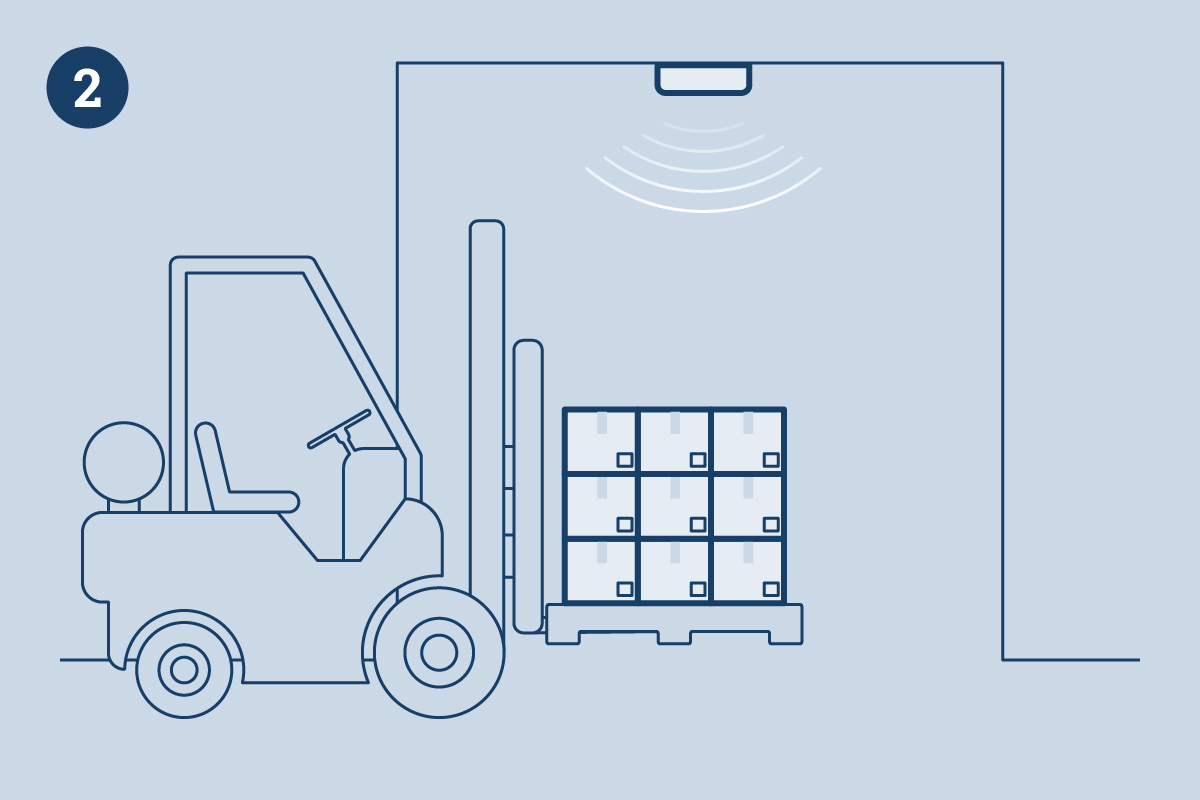 Read Shipments
Use Impinj-powered readers to identify shipment contents and their direction of movement. Readers can be installed above, between, or beside doorways and identify shipments moving at speed.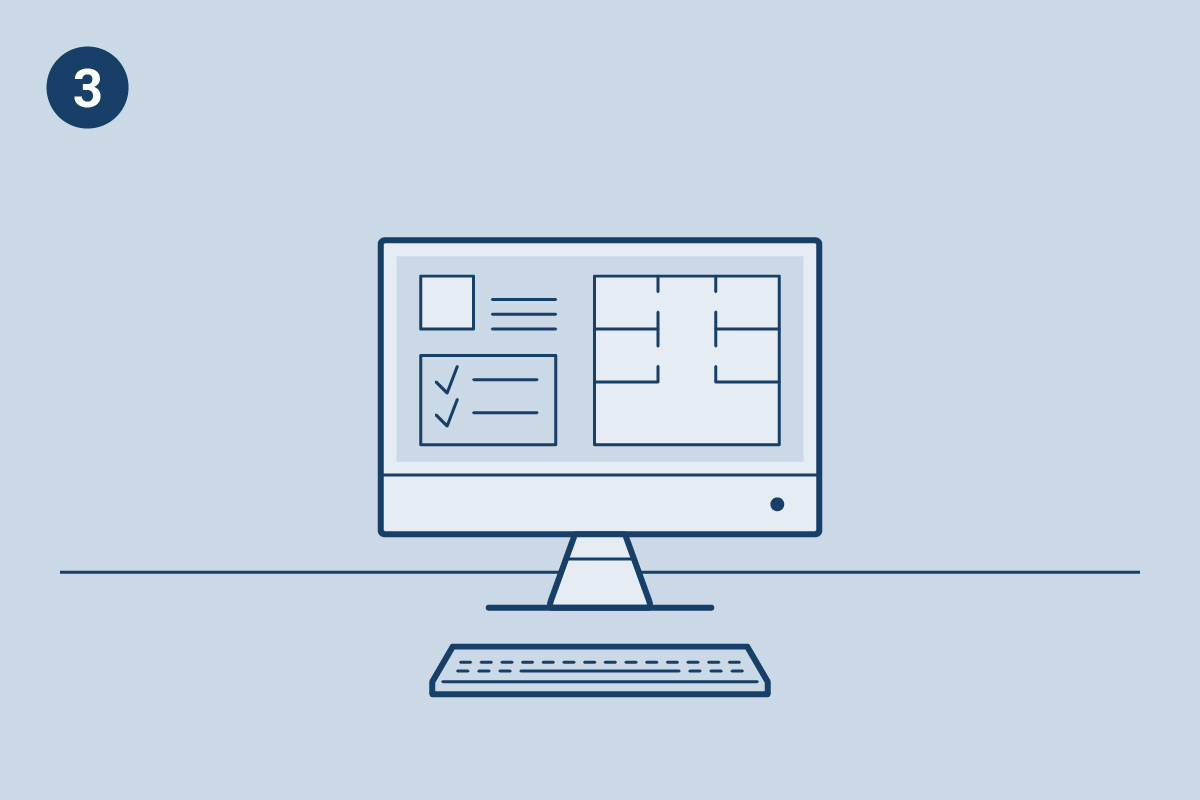 See Shipments
Connect data about shipments with enterprise systems for insight into traffic patterns, service level metrics, and other analytics to improve operations.
Supply chain and logistics
gain real-time visibility of goods, improve efficiencies, and reduce shipping errors
Learn more
Operate at peak efficiency and without unnecessary stops
An automated shipment verification system powered by Impinj tracks shipments at the full speed of operations and eliminates the need to stop a load to scan barcodes. Dramatically increase efficiency with an automated system that keeps a team moving at optimal speed.
Accurately load the right items on the right truck – every time
Go from 99 to 100 percent accuracy for next-level operations. Read tags on pallets, cases, or items without direct line of sight, and get alerts when a shipment is incomplete, contains the wrong items, or is loaded on the wrong truck. Extend verification from staging to loading and eliminate opportunities for error.
Solve real-world constraints with flexible installation options
Choose the installation option that works best for your facility. Install readers in any doorway with options for above, between, or beside doors. Set up your facility with the configuration that works best for your environment, meets project goals, and increases safety.
Video
Drive Speed and Accuracy in Your Supply Chain
Work smarter, not harder. The Impinj RAIN RFID platform delivers accurate, real-time data about the movement of goods across your operations.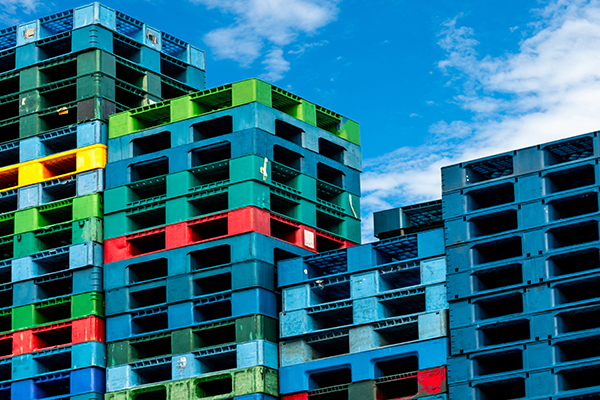 CUSTOMER STORY
Japan Pallet Rental Tracks Pallets with RAIN RFID
Japan Pallet Rental uses RAIN RFID technology to help track and manage assets to run a more cost-effective business. Recognizing the environmental and cost inefficiencies of traditional pallets, Japan Pallet Rental created a network of reusable assets that help companies save money and move goods more effectively. To help track their products, Impinj partner Mighty Card worked with Impinj to develop a custom RAIN RFID solution to track pallets.
Manufacturing and automotive companies automate
tracking parts and goods moving between plants for maximum operational efficiency
Learn more
Gain real-time, accurate data about the movement of goods
Integrate real-time, item-level data into existing enterprise shipping and logistics applications so the data reflected in the system accurately represents what's happening at the loading dock. This accurate information enables logistics teams to make key business decisions quickly.
Achieve high performance, high data integrity, high confidence
Gain confidence that all shipment data is correct in the system of record. The Impinj platform includes algorithms, diagnostics, and advanced capabilities that eliminate stray reads, automatically adjust system performance, and ensure accurate tag data delivery.
Track reusable shipping containers and other assets
Add Impinj-enabled tags to reusable shipping containers for automated management of where the containers have gone and when they've been returned. Automate the tracking process with reusable containers that are shipped out and returned to your business.
CUSTOMER STORY
Novart Oy Avoids Costly Shipping Errors with Impinj Partner Finn-ID
Novart Oy combined RAIN RFID and barcode scanning to create a solution that would overhaul their picking and dispatch process. This new system saves hundreds of thousands of euros per year and four hours of labor per day, as well as letting them go paperless—good for preventing papers blowing around the drafty warehouse in winter.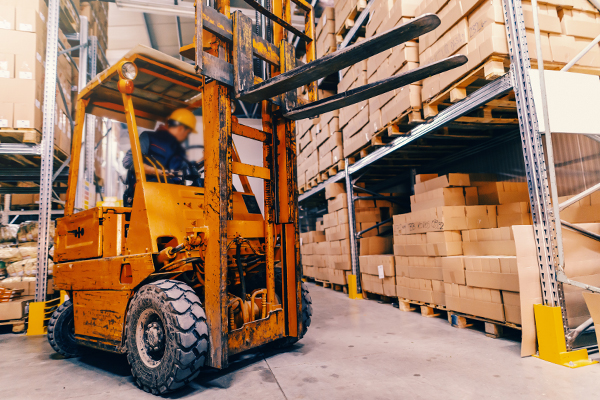 PARTNER SOLUTION
Automate Monitoring of Shipments with Impinj Partner SLS
Use RAIN RFID to automate tracking of shipments through dock doors for efficient processing, real-time data, and key operational insights with SLS RFID Solutions. SLS D-Series™, with Impinj readers inside, connect the systems running your shipping and receiving with real-time data about every item that passes through dock doors or other transition points.