CM2000-4 UHF RFID Module
The Chainway CM2000-4 is a four-port RAIN RFID reader module that can be used in mobile or fixed RAIN RFID readers as well as integrated RFID readers. This module -- with superior RAIN RFID performance — boasts an embedded Impinj RAIN RFID reader chip that enables a read range of more than 10 meters. The CM2000-4 is stable, small in size, low in power consumption, resistant to electromagnetic interference, and good at heat dispersion.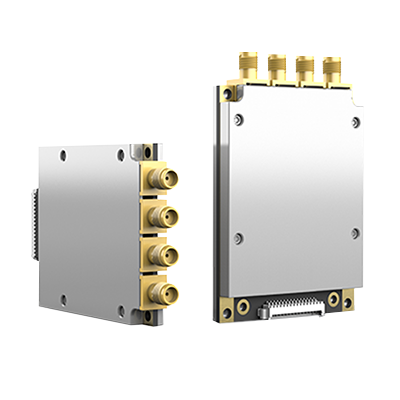 Category:

Reader Modules

Purpose:

Handheld, fixed, card, and integrated RAIN RFID readers

Impinj Product:

Impinj R2000

# of Antenna Ports:

4

Dimension Length (mm):

77

Dimension Width (mm):

51

Max Power Output (dBm):

33

Additional Info:
---
---

Chainway
Chainway is an industry-leading RFID supplier that designs, develops, and manufactures a wide range of high-performance RFID products.
---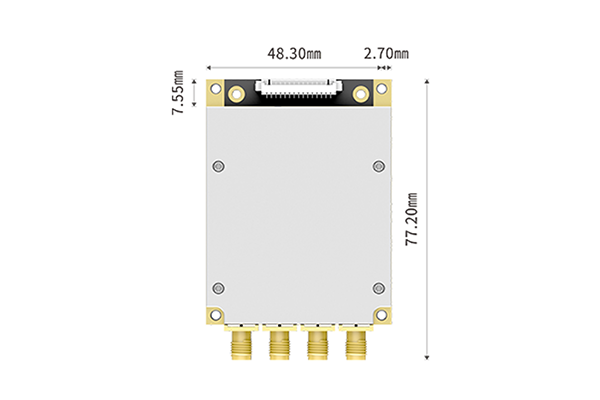 High performance in any environment
The CM2000-4 is built to embed easily into mobile readers, fixed readers, or printers. Leveraging the power of an Impinj RAIN RFID reader chip, it is reliable across a wide range of temperatures and immune to electromagnetic interference, making it an optimal unit for readers used in warehousing, logistics, retail, and industrial production process control systems.
Fast polling and best-in-class data capture

Superb RAIN RFID performance
This powerful reader module reads RAIN RFID tags with high sensitivity and high accuracy at a range of 10 meters and a rate of 900 tags per second.
Reliable Connectivity
This module works continuously, leveraging an Impinj RAIN RFID reader chip and antenna connection detection, also featuring the ability to close the receiver by command for added security.
Small size, low power
The CM2000-4 operates well with 3.5 volt DC input. Its consumption is just 5.3 watts with standby and sleep modes to further extend battery life.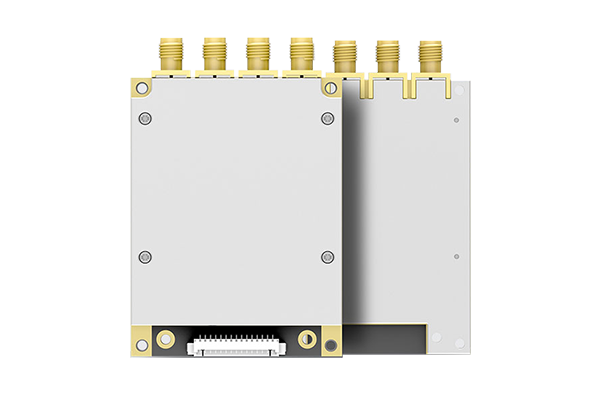 Reading many tags faster
This high-performance reader module makes it faster for users to read multiple RAIN RFID tags in a crowded environment. The CM2000-4's precision and reliable components ensure consistency in tag reads. It offers high stability, small size, low power consumption, resistance to electromagnetic interference, and good heat dispersion. That makes it an ideal choice for readers that must perform reliably, even in challenging environments.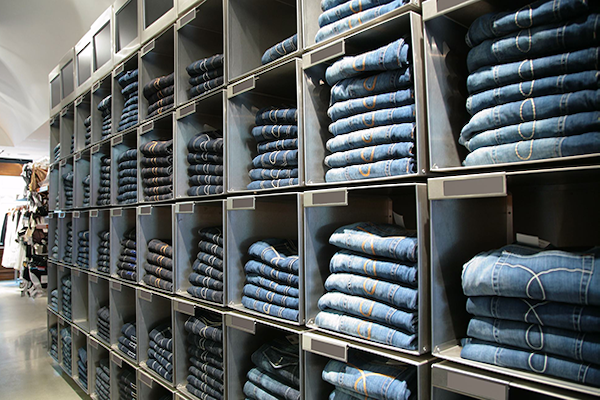 Powerful reader modules built on Impinj reader chips
Impinj partner-built reader modules enable device manufacturers to accelerate the time to market by simplifying development, manufacturing, and certification. By choosing a reader module based on your unique size, performance, and feature requirements, you can simplify the development of customized RAIN RFID-enabled devices and IoT solutions, optimize your performance, get to market faster, and build the solution you need with a reader module powered by Impinj.