RAIN RFID in Retail: Helping Retailers Keep Pace and Stay Competitive
The retail industry is changing — and changing fast. RAIN RFID solutions enable the digital transformation that's necessary for retailers to keep up and gain an edge on the competition.
TRANSFORMING RETAIL
Drive sales, streamline operations, delight customers
Without accurate inventory data, retailers operate in the dark. With RAIN RFID in retail stores, distribution centers, and the supply chain, retailers can know the location of every item at all times with 99% accuracy.

Impinj connects retail inventory to enterprise retail systems — enabling real-time visibility into every item wherever it may be. Retailers can replace assumptions with observations, estimates with actuals, and confusion with certainty. Together with our partners, Impinj helps retailers improve the bottom line and remain agile in today's changing environment.
Retail solutions
built on the Impinj platform
Inventory Management
Automate inventory counting for powerful insights into operations
Omnichannel Fulfillment
Deliver best-in-class online operations with accurate, real-time inventory data
Automated Self-Checkout
Enable touch-free, hassle-free checkout and seamless returns
Loss Prevention
Gain advanced protection and heightened visibility into all loss events
Supply Chain Automation
Achieve full visibility and control with accurate, automated high-speed systems
Sales Floor Replenishment
Ensure timely, data-driven replenishment of stock on the sales floor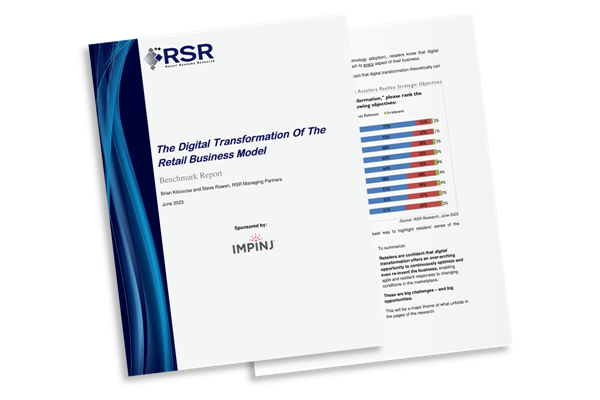 Benchmark Report
RFID: The Core of Retail's Digital Transformation
Retailers know they need to evolve to survive. And they see RFID as the #1 technology providing real-time insights to enable this transformation. Read the 2023 Retail Systems Research benchmark report, "The Digital Transformation of the Retail Business Model," to learn why 77% of top retailers say the inventory visibility and operational improvements that RFID enables can trigger huge savings.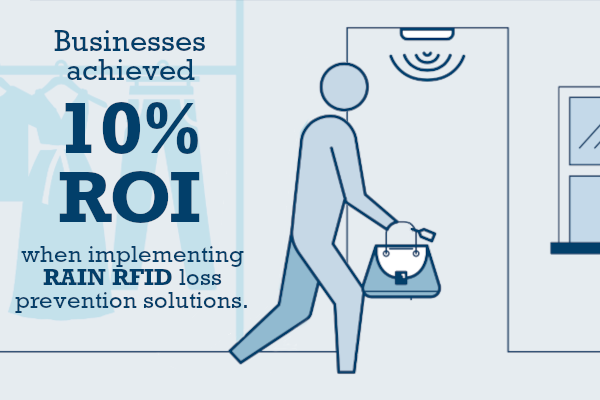 Loss Prevention: Reduce Inventory Shrinkage with RAIN RFID
View Infographic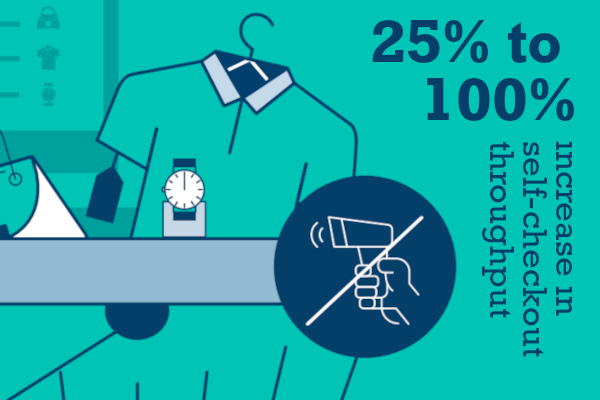 Automated Self-Checkout: Streamlining the Experience with RAIN RFID
View Infographic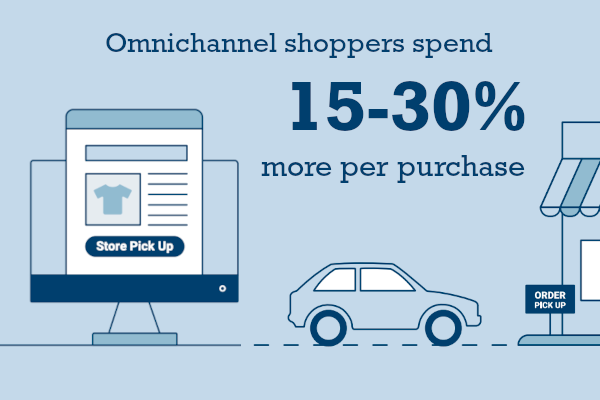 Omnichannel Fulfillment: Driving Success in Retail with RAIN RFID
View Infographic
Inventory Management:
Automate inventory counting for powerful insights into your operations
Learn more
Automate counting
Replace error-prone manual counting methods with automated, hands-free, always-on inventory solutions that offer unparalleled inventory insight and ease. Retailers report inventory cycle counts run 25 times faster using a RAIN RFID system than manually counting each item.
Eliminate overstocking
Stop guessing — with RAIN RFID, you have the answer in hand. With accurate inventory data, retailers make smart allocation decisions that improve margins even with less inventory in the supply chain. That translates to more dollars in the business.
Sell down to the last item
Use accurate inventory data to make all products available across all locations, sell every item, and reduce the number of items requiring markdowns. Accurate inventory data helps retailers reach customers across the many channels today's shoppers are using and demanding.
PARTNER PRODUCT
Handheld Reader for Inventory Intelligence
Impinj partner DENSO WAVE provides handheld readers built with an Impinj reader chip. These handheld readers are used by retailers to quickly count inventory and reduce the time it takes to count stock while increasing data accuracy. The result? Store staff can stay focused on customers.
Omnichannel Fulfillment:
Deliver best-in-class, flexible operations with accurate, real-time inventory data
Increase store and online conversion
Accurate inventory data is the foundation for reliably and profitably fulfilling customer orders across multiple channels, wherever they want to purchase. Expose all inventory to shoppers and offer options like buy online, pick up in store (BOPIS), at the curb (BOPAC), or delivery from the warehouse or store.
Fulfill orders correctly and quickly
Fulfillment costs escalate when orders are routed to the wrong location or when retailers can't find a promised item. Locate the right product, quickly, to reduce cancellations, limit delays, and increase customer satisfaction.
Make accurate decisions on product allocation
Too much inventory on store shelves leads to higher labor costs, excessive material handling, and clutter. Reduce overstocking, improve margins, and keep the right amount of inventory in the right place by leveraging accurate inventory data.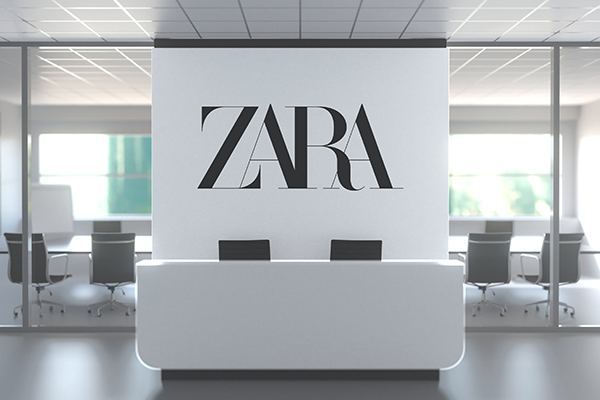 CUSTOMER STORY
Zara Weathers Pandemic with Flexible Omnichannel Fulfillment
Inditex, the parent company of Zara, has been known for investing in technology to revolutionize fashion. With RAIN RFID, Inditex changed how it fulfills customer orders and operates stores. The RAIN RFID solution gives employees added visibility into store inventory, reduces shrink, and provides the ability to deliver better service to customers using real-time information about items.
Loss Prevention:
Gain advanced protection and heightened visibility into all loss events
Learn more
Identify and respond to trends
Knowing the location of each item in a store at all times provides an intimate look into how products move. Get alerts when people walk out with unpaid items and use that data to identify trends. Go beyond the alarm, and switch from reactive to proactive with greater visibility into loss and shoplifting details.
Know exactly when and where every item exits
With retailers operating so many sales channels, it's difficult to track everywhere loss can occur. With one integrated system, retailers can adopt proactive prevention strategies by capturing unique item data along with the date, time, and exit location of stolen items. Eliminate blind spots that leave retailers vulnerable and jeopardize profitability.
Seamlessly integrate checkout, return, and loss prevention
Customers have high expectations for their in-store experiences. And it's a hassle to remove bulky loss-prevention tags at checkout. With a system powered by Impinj, gain a seamless automated checkout and return process that's integrated with loss prevention.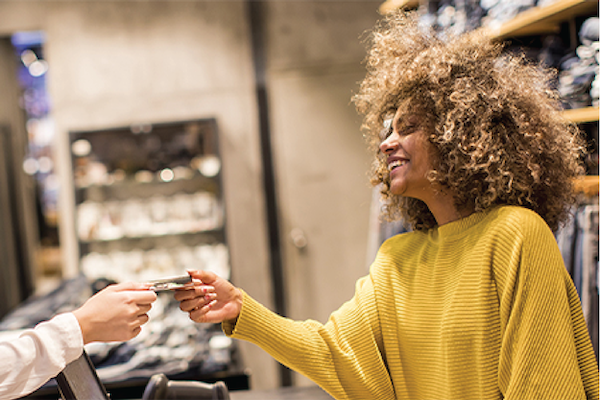 PARTNER SOLUTION
Retail Loss Prevention from Sensormatic
Shrink is a multi-billion-dollar problem for retailers. Retailers can go from reactive to proactive when they gain access to better analytics and insights into loss events and trends. Using real-time data from RAIN RFID, Impinj partner Sensormatic gives retailers a more complete picture of loss events.
Automated Self-Checkout:
Enable touch-free, hassle-free checkout and seamless returns
Learn more
Improve customer experience
Enable a touch-free, fumble-free environment that automatically scans multiple items simultaneously without needing the line-of-sight required by barcodes. Deliver a safe and satisfying customer experience with an automated checkout system powered by Impinj.
Integrated loss prevention
Combine automated self-checkout with a RAIN RFID loss-prevention solution for a full system that eliminates the need to remove hard tags from purchased items and extends the value of investment.
Limit contact, deepen connections
Meet in-store shopper expectations with a streamlined checkout process that limits contact and supports both customers and store employees with a faster, safer checkout.
VIDEO
See RAIN RFID self-checkout in action
Self-checkout systems powered by RAIN RFID bring security and convenience to retail points of sale. Speed up customer checkout and reduce wait times with an automated checkout solution that reads hundreds of items instantly without direct line-of-sight. Self-checkout enabled by the Impinj platform identify tagged items at checkout, and support seamless product returns and loss prevention with the exclusive Impinj Protected Mode feature of the Impinj M700 tag chip.
Supply Chain Automation:
Achieve full visibility and control with accurate, automated high-speed systems
Learn more
Track inbound and outbound shipments
Gain visibility into shipments to operate with agility. Unlock next-level efficiency when you know the location of all things moving through your supply chain. Use accurate inventory data across stores and distribution centers to enable omnichannel sales.
Streamline and speed up distribution centers
Read all items, even within closed boxes, to ensure contents are complete and correctly routed along conveyor systems — enabling speedy, streamlined distribution centers.
Eliminate manual shipping errors
Keep customers and stores happy with an error-free distribution system that gets the right items to the right location at the right time — every time.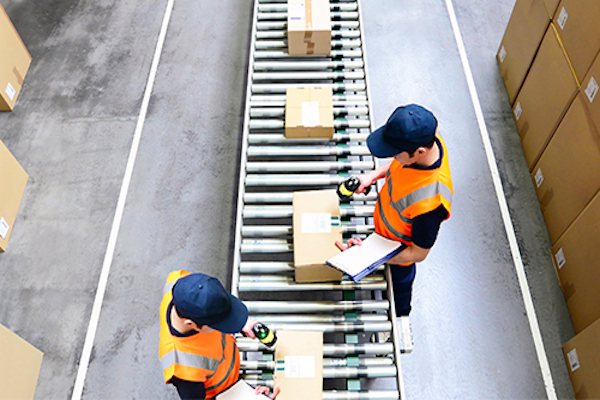 CUSTOMER STORY
China Outfitters increases operational efficiency with RAIN RFID
With millions of products to manage, China Outfitters needed to make sure their inventory tracking processes—which span several top retail brands—were not slowing them down. With a solution from Impinj partner Hyesoft, China Outfitters increased efficiency in its inventory, shipping and returns procedures 25 times over.
Product Authentication:
Authenticate product automatically at every stage in supply chain to ensure brand trust
Learn More
Assure product value and protect your brand
Gray markets can erode a brand's standing, lower consumer trust, and devalue products. With the Impinj platform, you can ensure the authenticity of your brand to maintain consumer confidence in the value of individual products and uphold your company's reputation.
Fight counterfeiting and gray markets
Discourage return fraud and gray-market sellers, and discover how and where counterfeit goods enter the market. RAIN RFID product authentication benefits not just consumers and resellers, but the industry overall.
Gain visibility into source and supply
Use the same technology to authenticate your products and track their movement through the supply chain. RAIN RFID can assure the authenticity of items while also providing visibility into distribution and supply chain operations.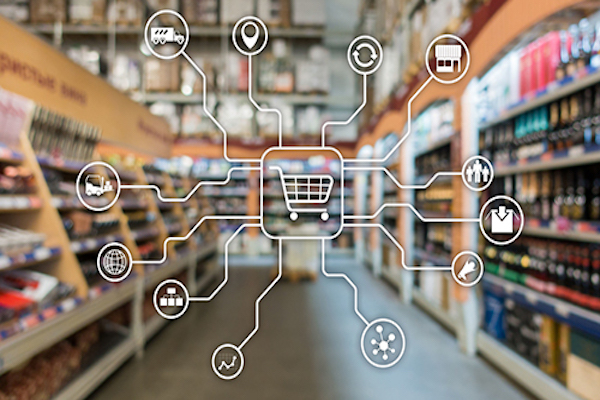 EBOOK
Seven Ways RAIN RFID is Changing Retail for the Better
It is no exaggeration to say that retail has changed like never before. Retailers must be flexible in meeting consumer demands in the face of a rapidly changing retail landscape if they hope to succeed. From more accurate store operations to improved inventory optimization, the future of retail is seamless connectivity and visibility that improves both customer experiences and business processes — from supply chain to point-of-sale.