Transforming a Global Industry Through RAIN RFID Baggage Tracking
Airlines and airports are optimizing baggage handling operations, improving passenger experience, and reducing bag mishandling costs.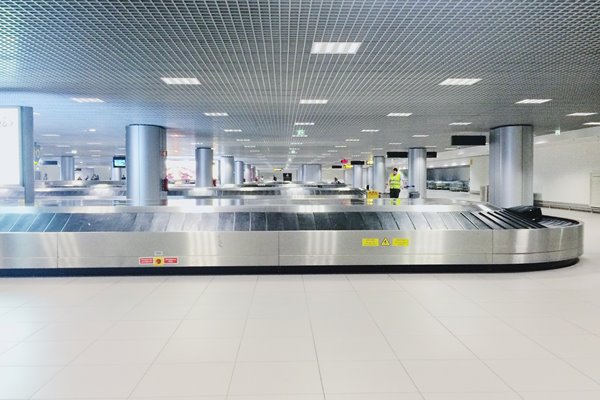 Meet two goals with one automated bag tracking system: reduce costs, delight travelers
Bag tracking solutions built by Impinj partners let airports and airlines accurately track bags from check-in, ground transfer, and on and off airplanes—delivering fast and accurate data about bags as they move through automated systems. Airlines can then share that information with their passengers to let them fly stress-free.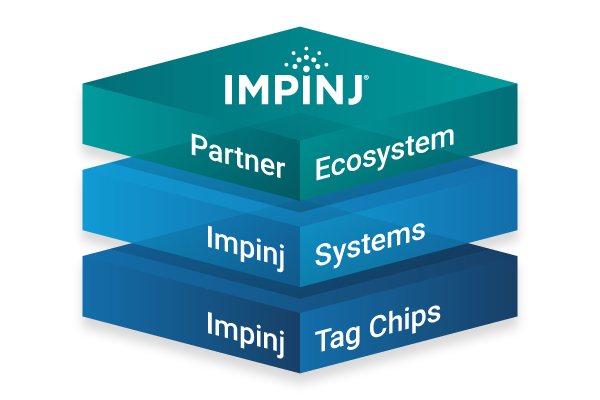 Impinj platform — a foundation for IoT solutions
The Impinj platform lays a foundation for IoT solutions development, extending the Internet's reach from the cloud, through edge connectivity devices, all the way to physical items. Our broad partner ecosystem uses our platform's best-in-market products, capabilities, and technology to deliver whole products that address business needs. Wirelessly connect everyday items to discover, engage with, and protect them. Easy to deploy and use, our platform delivers performance unequaled by mix-and-match approaches built from other vendors' products.
How Impinj enables RAIN RFID baggage tracking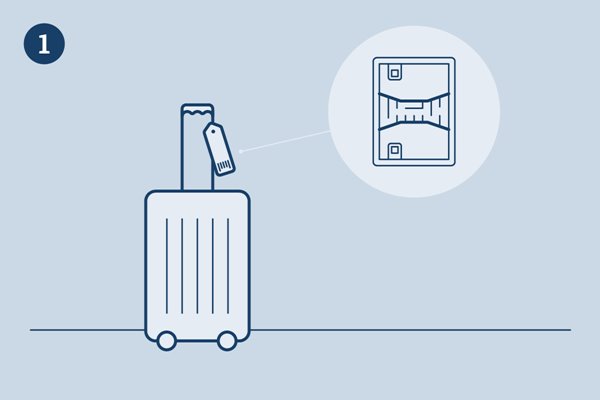 Tag Bags
Attach Impinj-powered tags to passenger bags. Impinj tag chips are durable, can be read at a distance and without line-of-sight.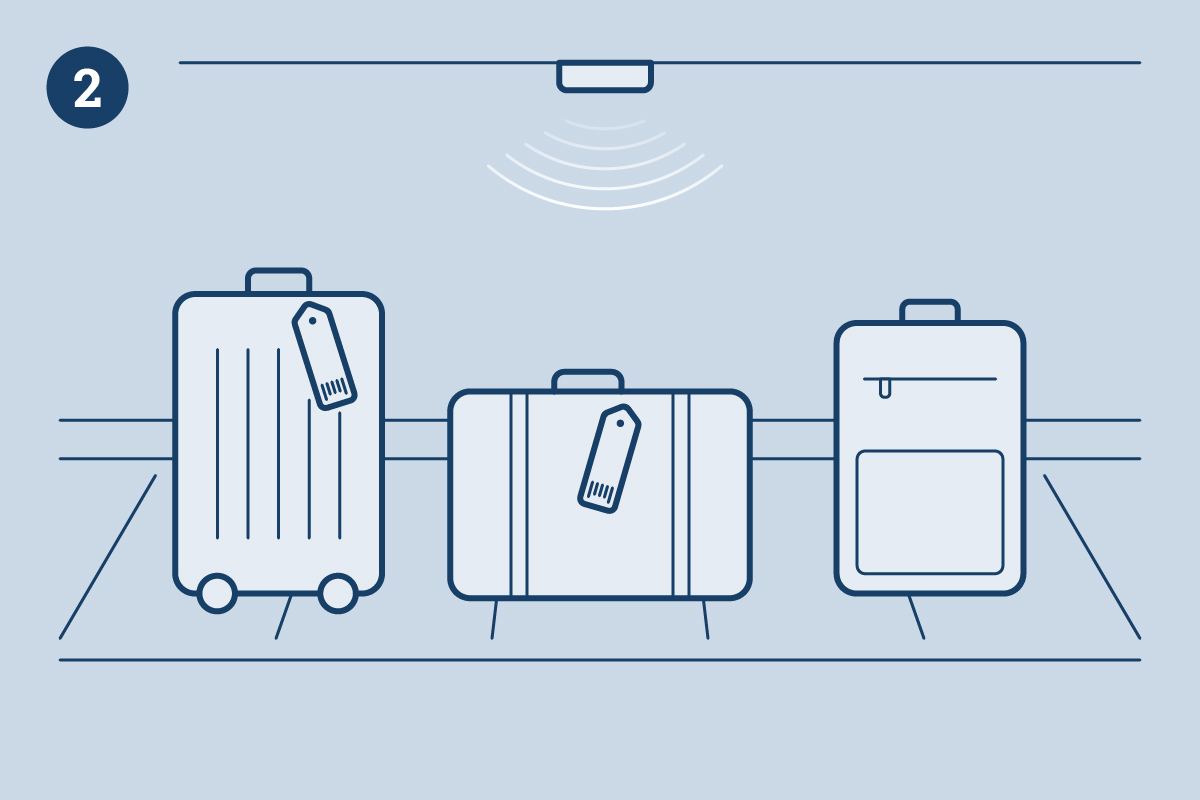 Read Bags
Use Impinj-powered readers to identify and locate luggage as it moves through bag sortation systems. Readers can identify up to a thousand items per-second.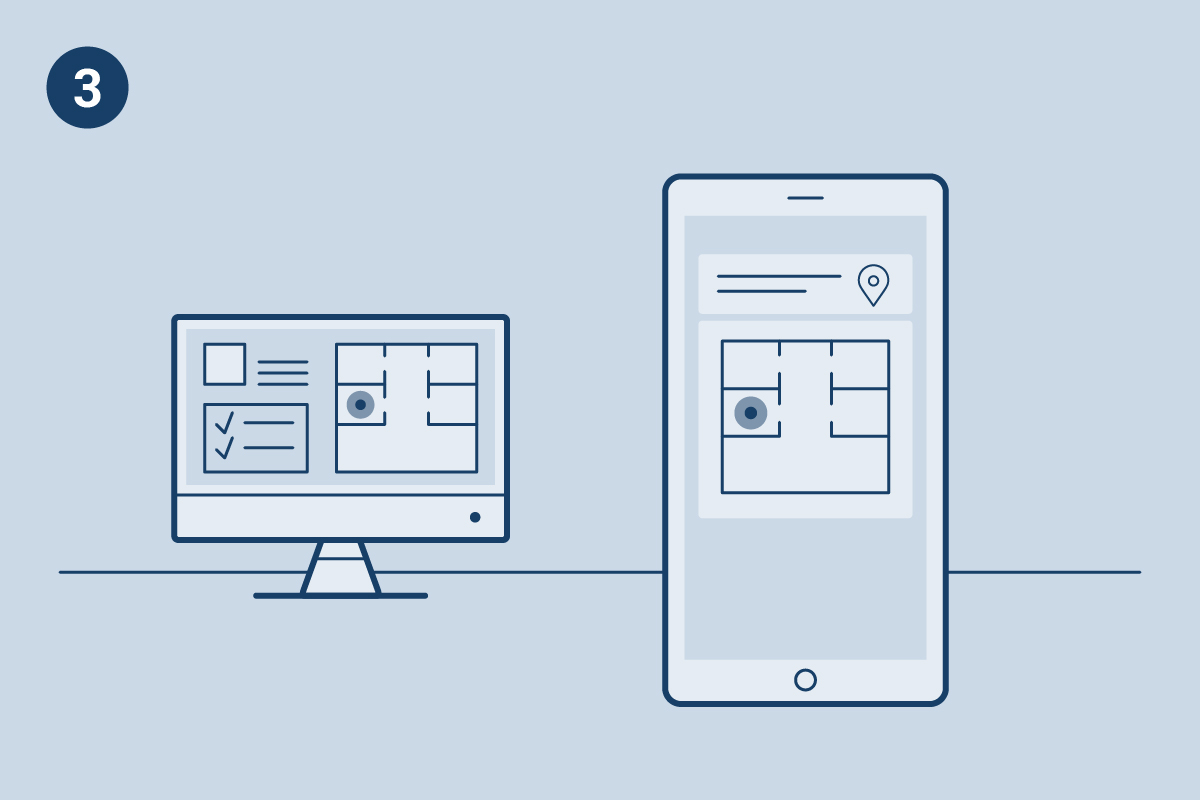 See Bags
Connect bag data to airline and airport systems. Track bags through the journey and deliver mobile updates to passengers.
Investments in baggage tracking are working

Despite the uptick in mishandled bags from 2020, the 9.9 million bags mishandled in 2021 represents a 77% reduction from the 46.9 million mishandled in 2007.

2022 Baggage IT Insights Report, SITA

77%

Fewer Mishandled Bags in 2021 than in 2007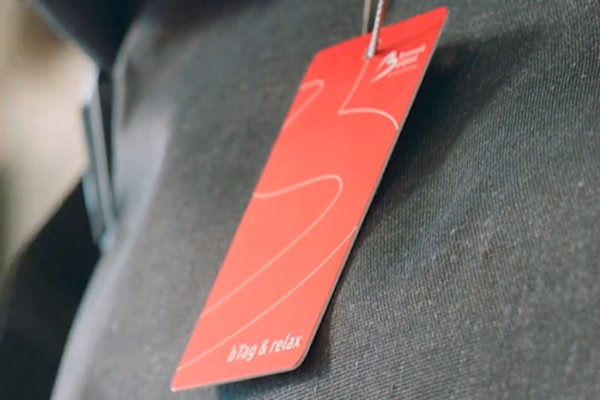 Customer Story
Brussels Airport Allows Flyers to Track Their Luggage with Impinj
Instead of waiting by the baggage carousel, passengers arriving at Brussels Airport can relax and enjoy the airport amenities. The solution from Impinj partner Aucxis uses Impinj-enabled reusable luggage tags called bTag. The passenger receives notifications via a mobile app, SMS, or email of the location of their bag once the plane lands and as the bag passes key checkpoints.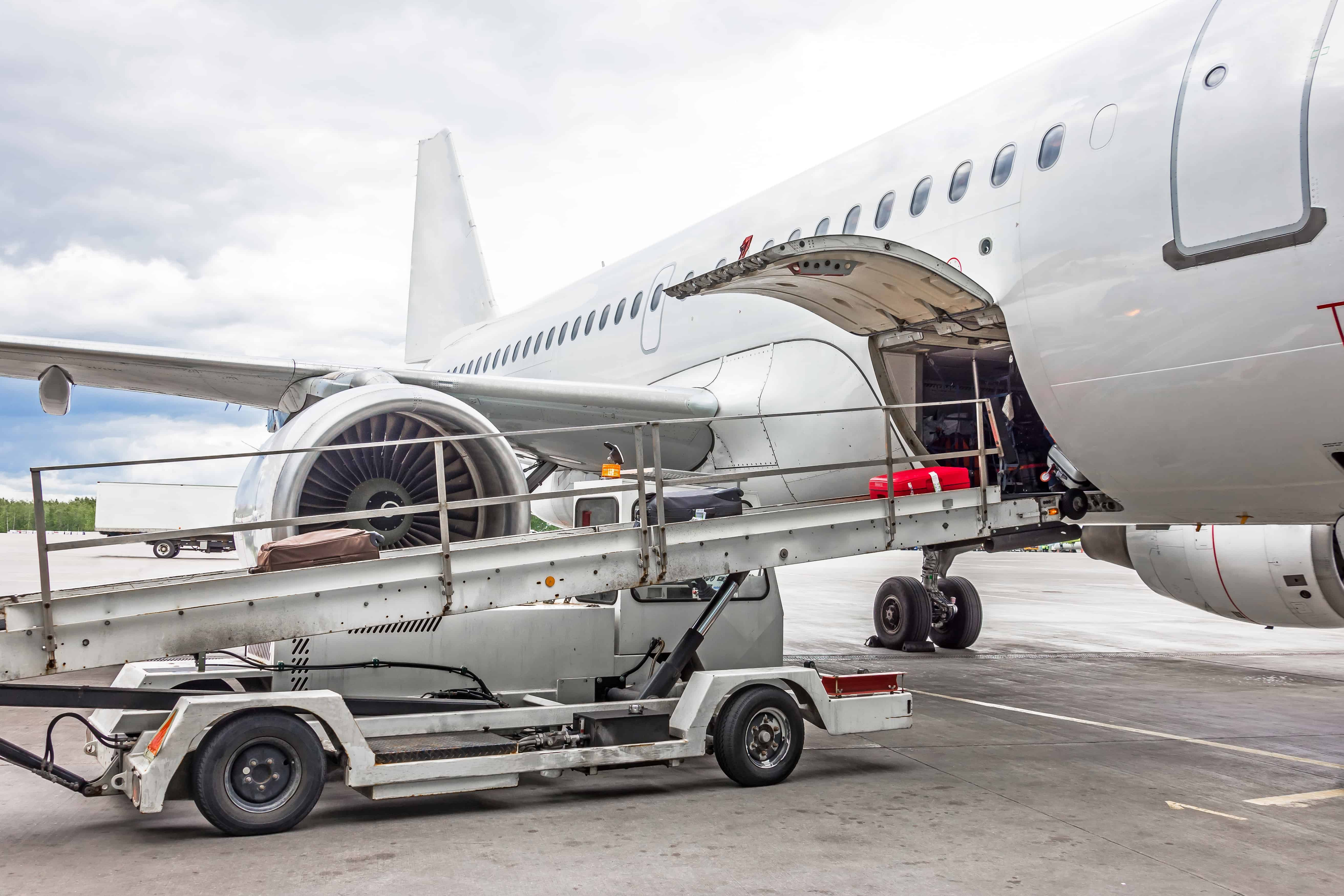 Increase baggage handling efficiency and reduce costs
RAIN RFID baggage handling solutions increase baggage loading, processing, and unloading performance by identifying congestion points and zeroing in on trouble spots. They also enable greater automation of baggage handling processes, lowering costs by reducing the need for manual processing.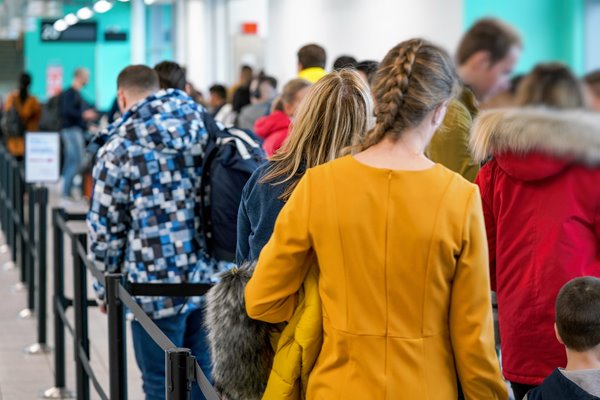 Reduce the cost of mishandled or lost luggage
Nothing puts a damper on a trip like lost luggage. Ensure that bags arrive where and when customers do by tracking their location and identity in real-time. Data can be easily pushed into enterprise systems, so that customers can view their luggage's journey on their mobile phone. Airlines that have implemented a RAIN RFID tracking system, such as Delta Air Lines, have reported a 99.9% success rate for reading bags tagged with RAIN RFID.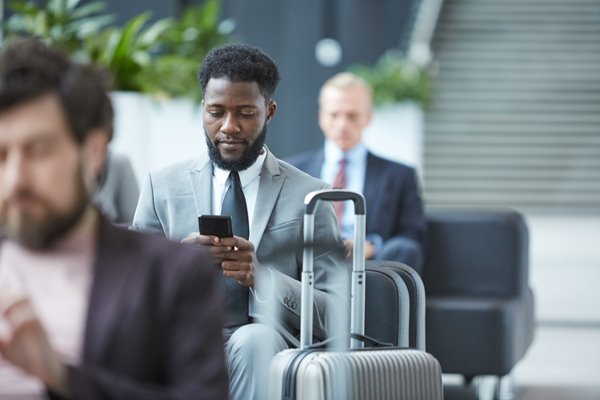 Improve the passenger experience
Real-time tracking provides the transparency and visibility customers need to fly with confidence and helps improve the perception of baggage handling at both the airline and airport level. With more travelers than ever, and more airlines to choose from, it's imperative that businesses meet and exceed customer expectations to stay competitive.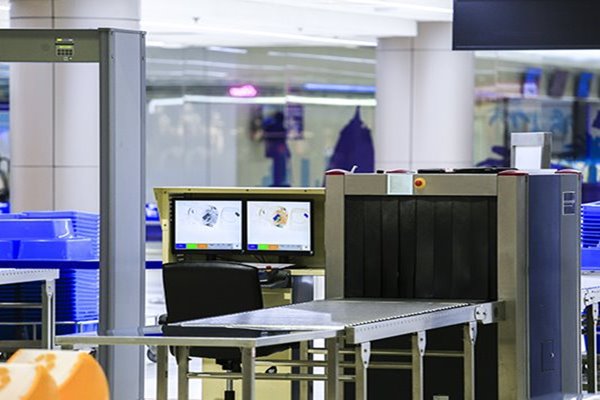 Customer Story
Newark Airport Improves Travel Experience with RAIN RFID
Newark Airport improves traveler experience and streamlines security processes using RAIN RFID for tracking baggage through security checks. With a RAIN RFID solution from Impinj partner MCS Automation, passengers experience fewer delays due to baggage getting held up during the baggage handling process. Airport employees can perform their jobs more efficiently and quickly locate delayed baggage.
Prioritizing automation for returning passenger volumes

As airlines and airports adjust to the gradual recovery of passenger figures, the number of mishandled bags has increased to 4.35 bags per thousand passengers in 2021. Investments in technology that allow for greater automation and self-service are now a priority, enabling airports, airlines, and ground handler tenants to increase efficiency in a safe environment.

2022 Baggage IT Insights Report, SITA

4.35

Mishandled bags per thousand passengers in 2021