One Network. Connecting Partners Globally.
The power of the Impinj partner ecosystem lies in connections. Join the Impinj Partner Network.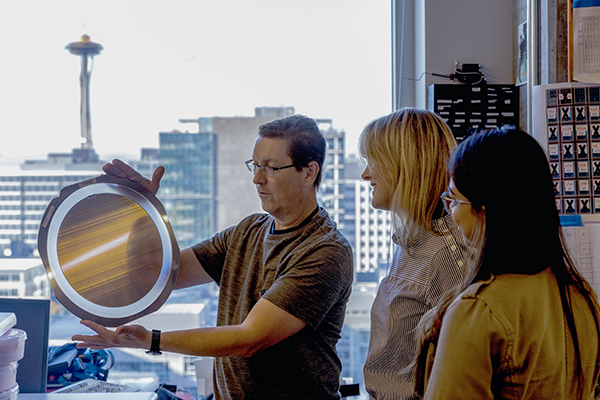 Impinj Partner Network: Built to power our partners
The Impinj Partner Network program offers training, technical support, and marketing and sales resources that empower you to build connections and grow your business. Expand your opportunities by joining a global ecosystem of trusted partners who deliver RAIN RFID solutions built on Impinj technology.
Grow your business
Become part of a community with the common goal of expanding market reach by harnessing the power of global RAIN RFID expertise.
Access valuable resources
Gain a competitive advantage by accessing expert sales support, technical consultation, and in-depth training courses that cover Impinj products, partner products, industry solutions, and more.
Align with trusted brands
The Impinj Partner Network program is purpose-built to connect partners with a diverse ecosystem of proven providers of Impinj RAIN RFID technologies.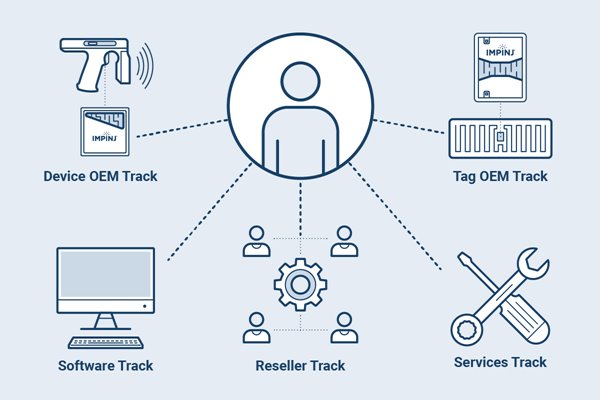 Choose your program track
The Impinj Partner Network program offers five program tracks, each with a range of benefits depending on your business model. No matter your go-to-market strategy or the Impinj product line you use, there's a track for you.
Device OEM: For partners building RAIN RFID devices on Impinj reader chips
Software: For developers of software applications that integrate Impinj and partner technology
Reseller: For value-added resellers and systems integrators who design solutions built on Impinj and partner products
Services: For providers of services essential to the sale, design, deployment, and service of RAIN RFID solutions
Tag OEM: For manufacturers of tags and inlays built using Impinj tag chips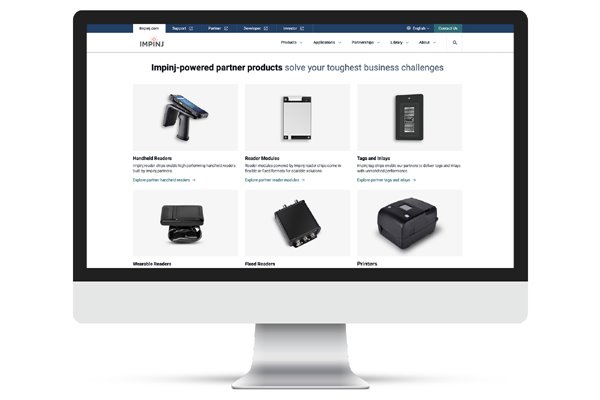 Program track spotlight: Device OEM
The Device OEM partner track is available to partners who produce RAIN RFID devices built on Impinj RAIN RFID reader chips. As a Device OEM partner, you join the ranks of other top-tier manufacturers of handheld and fixed readers, modules, mobile readers, tunnels, printers and more.

Explore the types of products Impinj partners produce, and check out the Impinj Partner Directory to learn more about our Device OEM partners.
Impinj Partner Network program benefits

Expert technical support
Partners gain access to our library of support articles and one-on-one expert assistance through the Impinj Technical Support team.
Access to technical training
Partners receive free access to extensive online training programs on RAIN RFID, Impinj products, and the partner product portfolio.
Impinj Partner Directory listing
Select partners earn the ability to publish a company profile on the Impinj Partner Directory, which is discoverable by anyone visiting the Impinj website.
Helpful marketing tools 
Partners receive free access to self-service marketing graphics, cobranded collateral, and sales tools via the Impinj Partner Portal.
Impinj Lead Pass Program
Qualified partners benefit from the Impinj Lead Pass program, which offers valuable leads vetted by Impinj.
Responsive account support
Impinj account managers offer account planning and go-to-market support to select partners.