The Pub Restaurant Lets Diners Pour Their Own Drinks
RAIN RFID technology allows diners at The Pub, a Tavern Restaurant Group property, to pour their own beer for a unique serving experience.
RAIN RFID enables self-serve beer taps at The Pub
A memorable, efficient experience will keep customers coming back for more. And that's exactly what the Tavern Restaurant Group achieved with their self-serve beer taps, enabled by RAIN RFID:
Unique customer experience with self-pour taps
16-20% increase in usable product per keg
13.7% increase in beer sold when compared to traditional pub in the same building
A new way to pour a draft beer
Opening a new restaurant is always a challenge; in a crowded market it can be hard to stand out. But when the Tavern Restaurant Group opened their latest pub in 2010 in Tampa, Florida, they had something special to offer: A RAIN RFID solution that created a unique customer experience by letting diners pour their own drinks.
Normally, draft beers are poured from kegs that are kept in refrigerated rooms, and delivered throughout restaurants via glycol-cooled lines to keep drinks icy cold. Restaurants that have partnered with DraftServ use a high quality, industrial controller to manage backroom valves whose use and operations can be viewed online. Thus, they can remotely manage every tap, 24/7. With the addition of RAIN RFID, serving goes to the next level:
After showing proof of age, customers are provided access cards embedded with Impinj Monza tag chips. Cards are then connected to the customer's tab
Customers can walk up to a wall of taps, which are activated by waving access cards in front of the beers they want
Impinj Speedway readers sense the card, allowing drinks to be poured within regulated limits, and charging customers by the ounce
The ability to customize how much you want to pour, and the flexibility to refill as often as you want have been a huge draw for diners at The Pub, who enjoy the ability to socialize and drink on their own schedule.
RAIN RFID drive sales with unique customer experience
Building customer loyalty through engagement
Once a customer activates the beer wall by waving their card in front of it, they have 20 seconds to pour any of the five beer types associated with that tower into a five-ounce "taster" glass, or a ten- or twenty-ounce glass. They can pour as much (within their limit) or as little as they want, and switch between brews as often as they want. This flexibility lets customers engage with the restaurant in a unique way, building customer loyalty from a superior experience.
Ensuring diners' safety with regulated pours
Each dinner party is allocated a pour limit based on the number of eligible people in their group. Their RAIN RFID pour cards will automatically track how much they've had by wirelessly communicating with the beer wall. If customers reach their pour limit, cards are deactivated and only a sobriety assessment by their server can turn them back on. Automatically tracking consumption by the ounce lets servers and management ensure the safety of drinkers and those around them.
Helping customers explore their options with touchscreen displays
Beer-lovers know that part of the drinking experience is learning about the brews themselves. This RAIN RFID-enabled beer wall features Apple iPads mounted inside wooden frames that display brand information. Customers can click on drink logos and explore flavor notes, beverage descriptions, and more, so they can get to know their drink and possibly discover a new favorite.
While the technology inside the beer wall may sound complicated, for diners, it's a simple, exciting way to make a night out more memorable. The Tavern Restaurant Group saw a successful opening of The Pub and continued growth in sales, which they can attribute in part to the beer wall's overwhelming popularity.
---
Article tagged as:
---
---
Sunday, May 15, 2011
Tavern Restaurant Group
The Tavern Restaurant Group began in 1973 with a commitment to creating classic American and British pub food in a warm and inviting environment. Currently, the Tavern Restaurant Group owns three distinct concepts and fourteen restaurants, including The Pub.
---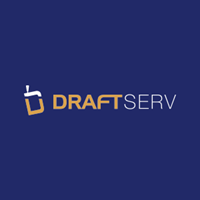 Draftserv
What started as an idea for restaurant tabletop drink service in 2007 has become a scalable, self-service model used everywhere from Carnival cruise lines to MLB concession stands. Today, Beverage Operating System, or BevOS, is used around the world to convert standard dispensers into intelligent operating systems that deliver real time feedback and insights.
---
Sign Up for the latest news
Partner-Built. Impinj-Powered. Designed for You.
Our partners design solutions that are flexible, scalable, and built for your business.
Find a Partner
Get the latest industry happenings delivered straight to your inbox