Meritex Improves Service with RAIN RFID Laundry Management
Using a RAIN RFID asset management solution, Meritex, a Hilton Worldwide subsidiary, was able to increase accuracy and the quality of its laundry service.
Tracking laundry to improve operations and customer relations
Meritex receives, cleans, folds, and returns tens of thousands of linens each week for a dozen hotels. Only two of the hotels have custom linens; ten of the resorts have identical linens, and each hotel requires that Meritex clean and return the exact linens they send over. To track the linens they send and receive, Meritex implemented a RAIN RFID solution that delivered:
99.9% receiving and dispatch accuracy
Increased visibility
Improved relations with customers
Tracking laundry improves relations and service for Meritex
Typically hotels use weight to track the amount of linens they send to be cleaned. However weight is an inexact measurement because soiled linens full of dirt and water that arrive at Meritex always weigh more that the clean linens Meritex returns. Hotels estimate how many linens they think they are sending over, but two batches of similar weights could have vastly different amounts of linens based on the amount of water content in each piece.
In reality, hotels relying on weight have little visibility into the exact amount of linens dispatched to the cleaners, but that does not prevent them from holding Meritex accountable for any "lost" laundry. Meritex was charged for any discrepancies between the hotel's dispatch and receiving reports. Using the Impinj and Foundation Logic System linen tracking solution, Meritex added a RAIN RFID tracking system to ameliorate these issues. Here's how it works:
Meritex sewed RAIN RFID tags into all existing linens, and attaches tag-chips to new linens as they are manufactured
Pertinent information, like client and washing data, is embedded into the RAIN RFID tags
RAIN RFID read stations were installed where linens are picked up and dropped off so Impinj Speedway readers can collect data as laundry passes in and out of the facility
Data is accumulated and made available for Meritex to improve operations, and to hotel management for accurate billing
With RAIN RFID, Meritex precisely tracks linens throughout their facility
Greater accuracy improves customer relations
Soiled linen comes to Meritex on laundry carts in quantities ranging from 180-500 pieces. Speedway readers are able to read the linens, which are often damp, with accuracy around 99%. Foundation Logic's software records all the items that were received. When linens are dispatched back to a hotel, the portal also reads with accuracy of nearly 100%. Meritex prints out reports that detail exactly which linens were received and which were returned, so hotels can clearly see if any items were not returned from the cleaners.
RAIN RFID data provides insight into workflow
While Meritex previously looked up linen history in batches, with the RAIN RFID system they now have item-level visibility and can see exact details for each individual linen piece. Meritex can now look for trends in linen lifecycle based on article, number of washes, and hotel, and optimize processes accordingly.
Data gives hotels insight into loss prevention
Meritex is able to share data with their client hotels. The company is able to definitively show if linens are being lost at Meritex. With this data, hotels can more easily troubleshoot their shrinkage problem, instead of solely holding Meritex accountable for the losses.
---
Article tagged as:
---
---
Friday, October 12, 2012
Meritex
Meritex Laundry is a commercial laundry business that was established in New Jersey in 1998. As a subsidiary of Hilton Worldwide, Meritex services 12 Hilton properties in New York and New Jersey. Meritex launders 35-40 million pounds of linens per year.
---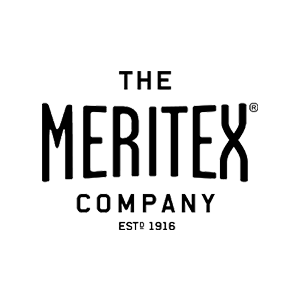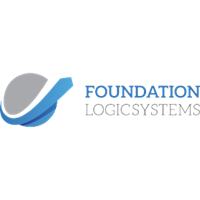 Foundation Logicsystems
---
Sign Up for the latest news
Partner-Built. Impinj-Powered. Designed for You.
Our partners design solutions that are flexible, scalable, and built for your business.
Find a Partner
Get the latest industry happenings delivered straight to your inbox