Coca-Cola Improves Drink Dispenser Experience
The RAIN RFID-enabled Coca-Cola Freestyle machine sets industry standards for innovation, convenience and efficiency.
Coca-Cola Freestyle machines create unique customer experiences
Coca-Cola has long been a leader in beverage development. Their Freestyle machines offer hundreds of drink combinations at the touch of a button and revolutionize how soda is served. Built on the Impinj platform, the Coca-Cola Freestyle machines deliver:
Simplified operating procedures for service employees
Enhanced customer experience
Automated monitoring and tracking of dispenser consumables
Real-time business analytics about product consumption and preference
Endless drink choices at your fingertips
Manufacturers began building soda fountains in 1832, and while small technological advances have been added to the original design with time, the overall concept has largely remained the same. In 2005, Coca-Cola set out to revolutionize how soda is dispensed. The Coke Freestyle machine was developed over the next four years and was first featured in fast food restaurants for beta testing in 2009, offering more than 100 drink options to restaurant patrons. The Coke Freestyle features a touchscreen display that allows consumers to quickly customize the drink of their choice, whether opting for a traditional Sprite or a customized Seagram's Diet Ginger Ale Raspberry.

While the touchscreen display is an exciting addition to soda dispensers, the real innovation can be found inside the machine. Coca-Cola partnered with Impinj to implement RFID technology within the machine. The revolutionary dispensing platform's design utilizes both Impinj Monza tag chips and Impinj Indy SiP readers which together provide the core RAIN RFID capability of the system.

Awareness and usage of the Coke Freestyle machine has substantially increased since 2009, with over 20,000 machines located in outlets across the country.
---
Article tagged as:
---
---
Tuesday, February 11, 2014
Coca-Cola
Coca-Cola is an American beverage icon, known for building strong connections with consumers. In 2005, Coca-Cola set out to revolutionize how soda is dispensed with the Freestyle machine. Since 2009, over 20,000 machines have been installed in restaurants and theaters around the country.
---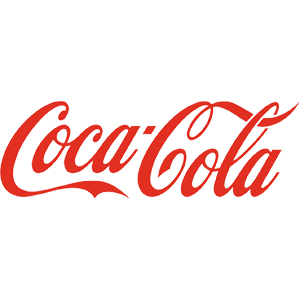 Sign Up for the latest news
Partner-Built. Impinj-Powered. Designed for You.
Our partners design solutions that are flexible, scalable, and built for your business.
Find a Partner
Get the latest industry happenings delivered straight to your inbox