Chainway Commits to Consumer Safety with RAIN RFID Food Traceability
Chainway uses RAIN RFID to monitor meat from the time it leaves the stockyard to the point of purchase by end customers, ensuring food safety and traceability.
Chainway takes food traceability very seriously. A leader in RAIN RFID enabled livestock management, Chainway's responsibility to the consumer doesn't end when livestock is delivered for processing. Its RAIN RFID traceability solution tracks meat all the way to the supermarket, ensuring only the best, safest products reach your dinner table.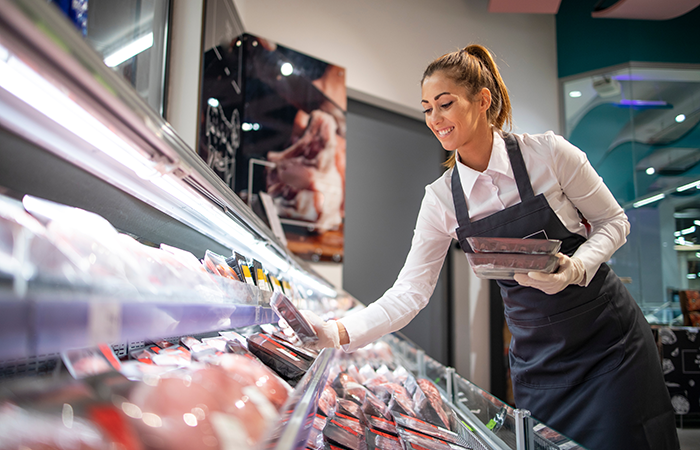 Allowing just one sick animal to enter the food chain can lead to catastrophe. The costs associated with a product recall, the impact on downstream wholesalers, and the loss of consumer confidence can be devastating, to say nothing of the health risks for end customers.
Chainway's story starts with livestock management, helping ensure the breeding and handling of livestock meet ecological, environmental, and safety standards set by oversight agencies.
RAIN RFID tags begin the traceability process
To start, ranchers affix a RAIN RFID tag to each animal's ear or hoof. From there, farm workers use Chainway RAIN RFID readers, featuring Impinj E310 RAIN RFID reader chips, to track the vaccination records, general health, and movement of all livestock.
When livestock is delivered for processing, the carcasses and all usable cuts of meat move through the processing line in bins marked with corresponding RAIN RFID tags for each animal. There is no mixing of the meat from one animal to the next in this process. After slaughter, Chainway C71 handheld readers with Impinj E310 reader chips allow workers to monitor meat as it travels along the production line, helping monitor the hygiene of a processing facility, recording the grade of meat, levels of impurities, temperature levels, and other information pertaining to quality control. This information is stored in a database, where every package of meat is associated with the exact farm and animal from which it came.
If a food-quality problem does arise, this data allows for a targeted recall of only the compromised product, which can be removed from the supply chain immediately. Meat can not only be traced back to its source, it can be tracked to every restaurant or supermarket where it may be sold. Chainway's RAIN RFID food traceability solution has many benefits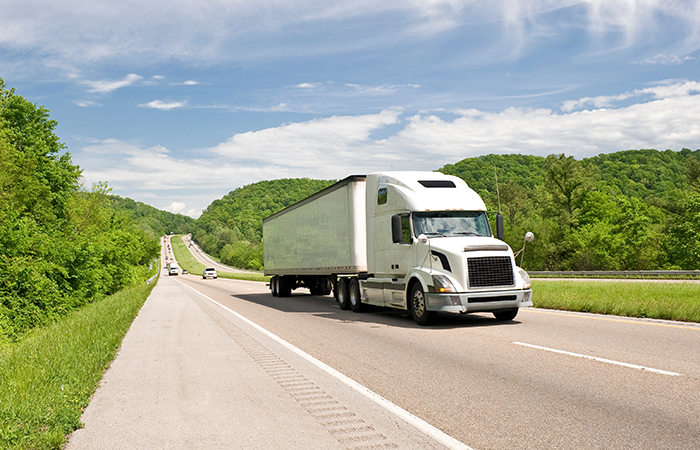 In the event of a recall, all affected products can be located quickly and removed from sale, protecting consumers and helping avoid a broader recall.
Temperature sensors help distributors collect data on the cold storage in trucks and warehouses.
At delivery to supermarkets, RAIN RFID data tells the full health and history of the product. No further inspection is needed and cartons can remain sealed.
The database stores data on hygiene and handling, ensuring a transparent process that can be easily supervised and audited.
Food-borne illnesses and contamination events can be traced back to the source by examining records of the movement of tagged food bins.
Companies along the entire supply chain can reduce waste associated with pen-and-paper tracking methods, and increase speed and efficiency.
Chainway's solution also allows companies to access end-user analytics, providing information about which stores are buying, which products are more successful, the time product spends in transit, and other factors that can affect future shipments.
---
Article tagged as:
---
---
Thursday, August 18, 2022

Chainway
Chainway is an industry-leading RFID supplier that designs, develops, and manufactures a wide range of high-performance RFID products.
---
Sign Up for the latest news
Impinj products deliver connectivity for this solution

Partner-Built. Impinj-Powered. Designed for You.
Our partners design solutions that are flexible, scalable, and built for your business.
Find a Partner
Get the latest industry happenings delivered straight to your inbox