New Report: How IoT and RFID Are Transforming the Supply Chain Industry
New Supply Chain Dive report says widespread implementation of RAIN RFID and IoT has led to great success in manufacturing and retail sectors.
When technological solutions become widely adopted by the majority of those whose businesses can benefit from them, we have to accept that new tech is not just a fad; it's a revolution. The Internet of Things is just such a revolution.
Impinj and Supply Chain Dive recently released the How IoT and RFID Are Transforming the Supply Chain Industry report in which 83% of survey respondents said they have adopted or are currently implementing IoT technology for supply chain management into their processes.
RAIN RFID and the IoT are shaping not only the future of retail and manufacturing, but the future of the entire supply chain. Knowing precisely where everything is at all times—every asset, all WIP goods, every inventory item, all items currently in shipment—is invaluable to any company wanting to compete in the our customer-focused economy.
IoT solutions enable visibility and efficiencies
The rush to embrace RAIN RFID and IoT can be easily explained in the responses from supply chain professionals:
31% say that operational efficiency is their first and foremost reason for making a digital transformation
29% cite the speed and agility of IoT as their main motivations
43% point to labor shortages as their main reason
32% say they were drawn to IoT for real-time visibility into data
The steady stream of data collected from tracked items in the supply chain is priceless. Knowing which items are in demand (and which are not) and having real-time information about regional and seasonal successes enables a manufacturer to respond quickly, making changes to production lines before greater losses can occur or taking advantage of unexpected runs on individual items. With RAIN RFID, organizations can realize up to 99% order accuracy and 95% inventory accuracy, which helps to ensure a good customer experience.
RAIN RFID uses passive, battery-free wireless technology to connect everyday items to the internet. The low cost of individual RAIN RFID tags makes it an affordable solution for those interested in optimizing asset management, shipment verification, food supply chain management, or any use case that requires accurate tracking of things.
In the past, people often thought of the Internet of Things as a network of only powered electronic devices like cameras, computers, and other smart electronics. Today, the IoT encompasses a more extensive set of unpowered items from apparel to parcels to pharmaceuticals to automotive parts. Supply chain professionals can realize the successes of others who preceded them including:
Aertssen Logistics uses RAIN RFID to optimize their asset management as they move heavy equipment and oversized machinery to construction sites.
Chemours automated their yard management using RAIN RFID, organizing their high-volume distribution centers and reducing excessive transportation costs.
Luik Natie relies on RAIN RFID to provide real-time visibility into exactly where every pallet is located in the largest cold storage warehouse in the port of Antwerp, Belgium.
Download your complimentary copy of the Supply Chain Dive report.
---
Article tagged as:
---
---
Wednesday, September 7, 2022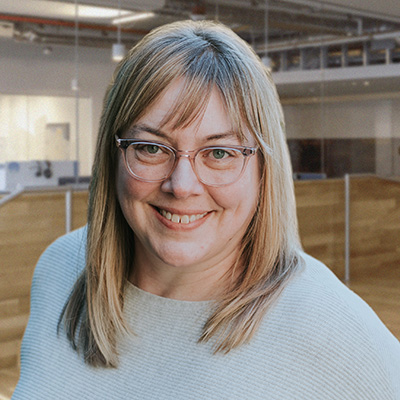 Jill West
Vice President, Strategic Communications
Jill West leads Impinj IoT technology adoption marketing initiatives across numerous markets including retail, healthcare, and supply chain and logistics.
Sign Up for the latest news
Looking for more content? We've got you covered
Learn more about Impinj and RAIN RFID in our resource library
Visit Library
Get the latest industry happenings delivered straight to your inbox