Chemours Automates Their Yard Management with IoT, PINC and Impinj
Global chemical company Chemours automated their yard management with PINC and Impinj, organizing their high-volume distribution centers and reducing excessive transportation costs.
Reducing costs with yard automation
In a shipping terminal, time is money. If your cargo exceeds the waiting time allotted at the terminal because of customs delays or disorganization, it can create a block that delays everything behind it. When that time runs out, demurrage, or the fee associated with keeping the cargo past the contract, is issued. When you're a high volume shipper, this can really add up. The Chemours Company selected PINC's digital yard management solution using RAIN RFID to help overcome yard and transportation challenges within their high-volume operations. This solution:
Reduced detention and demurrage charges by $1.5 million
Provided 100% visibility of all yard activities with electronic record—no more manual spreadsheets
Eliminated gate and yard congestion and gained real-time asset location data
Gave Chemours the necessary data to improve throughput across six yards
Delivered ROI with cost savings, elimination of waste, and fewer redundancies
A smart, scalable, digital yard solution with immediate value
Moving inventory through the supply chain can result in additional costs due to transportation delays. These delays often take place on the road, but also while the assets are still in yards at distribution centers and manufacturing plants. As inventory often goes through multiple yards during its shipment lifecycle, any inefficiencies or errors in the yard or distribution center can have a ripple effect through the entire supply chain. The PINC digital yard management system, built on the Impinj platform, features RAIN RFID, cloud computing and IoT sensors to gain visibility and control over the gate, dock, and yard assets, manage network operations automatically and more efficiently, and facilitate effective collaboration with trading partners.
One aspect of PINC's advanced IoT yard management system is asset tracking, which is achieved with the help of the Impinj platform. The system leverages IoT sensors and equipment, including passive RAIN RFID tags attached to trailers, which track movement upon check-in and within the yard.
Assets, like trailers, are tagged with passive RAIN RFID tags upon check-in
PINC RFID gate systems are equipped with Impinj Speedway R420 readers
Spotting trucks equipped with Impinj Speedway R220 readers capture real-time trailer location when parked in the yard
Real-time data is sent to PINC's Digital Yard Management system and made available to users online
Complete visibility and centralized control
View inventory and assets in real time

An extensive IoT sensor network including RAIN RFID, GPS, optical, and cellular technologies to capture and share real-time information—making assets and data accessible when you need it.

Operate efficiently through automation

Automation of existing processes such as data collection, workflows, schedule prioritization, alerts, performance management, and system integration, for greater efficiency, and reduction of manual and redundant work.

Centralize control for enterprise-level insights

One centralized view across the entire organization allows access to enterprise-level insights and assets. Measure, compare, and optimize performance across your entire network of yards and facilities in one place and in real time.

Avoid expensive charges with timely visibility
---
Article tagged as:
---
---
Tuesday, December 1, 2020
Chemours
Founded in 2015 as a spinoff from DuPont, The Chemours Co., is a global chemical company that makes performance chemicals used by the oil refinery, agricultural, automotive, energy, and consumer electronics industries. Based in Wilmington, DE, the manufacturer's logistics operation includes 63 global warehouses and 47 contract manufacturing locations.
---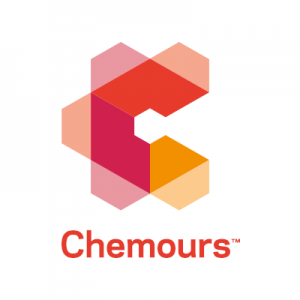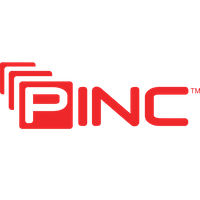 PINC
PINC provides scalable software, hardware, and services that enable companies to identify, locate, and orchestrate inventory throughout the supply chain predictably and cost-effectively. The company's cloud-based real-time tracking platform, powered by an Internet of Things (IoT) sensor network that includes passive RFID, GPS, computer vision, cellular, and other sensors, provides actionable insights and connected expert guidance that allow organizations to optimize their supply chain execution.
---