The Future of Supply Chains and Food Production | Impinj Insights
Megan Brewster, VP of advanced technology, dives into advanced manufacturing, the future of supply chains, and untapped potential uses for RAIN RFID.
As Impinj's vice president of advanced technology, Megan Brewster works to bring clarity and strategy to future products on the company roadmap and grow the emergent market through technology and standards. Her background in manufacturing brings insight into the untapped potential for IoT.
We sat down with her to ask about advanced manufacturing, the future of supply chains, and what's next for Impinj, RAIN RFID, and the Internet of Things. Here's what we learned.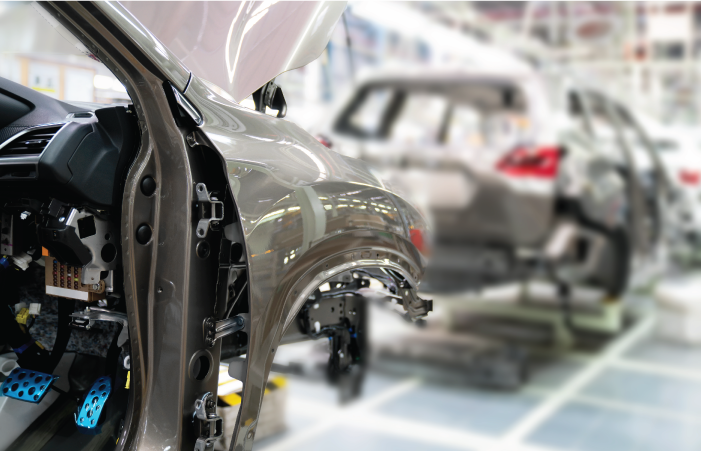 You have a background in advanced manufacturing. What made you interested in IoT and Impinj?
My transition into advanced manufacturing is a natural consequence of my training as a materials scientist. Materials science is understanding the materials from which products are made, and manufacturing is the process by which you transform those materials into the final product. For me, this transition happened after graduate school and some industrial research at General Electric. I did a civic "tour of duty" at the White House Office of Science and Technology Policy and led the advanced manufacturing portfolio. That's when I fell in love with how we make the items that we use and consume every day—both the technology that creates them, as well as the workforce that makes it happen.
My interest in IoT and Impinj is as a platform technology. It impacts so many sectors—arguably, every sector—and addresses such a diversity of use cases. I find that really exciting. I also truly believe that some of the biggest challenges that we face as a society are, at their root, logistical challenges.
World hunger, for example. We are producing enough food; it's just going bad before it reaches the point of consumption. There are logistical issues with ensuring that once food is produced, it's transported to the right place and consumed at the right time. That a technology like RAIN RFID can have a very real impact on world hunger is so inspiring.
Tackling world hunger is a much bigger goal than I was expecting at the outset of this conversation.
You wouldn't think that could be a problem solved by RAIN RFID, but it could be. The uneven distribution of supply and demand with perishable goods results in a lot of waste—expired food getting thrown out, overproduction to compensate for inefficiencies in the supply chain, and the greenhouse gases that go along with it. A lot of waste is due to not knowing exactly what food items you have, where they are in your supply chain, and when they will expire. If you can tighten those cycles through inventory visibility, you can reduce food waste and save energy. You can have a tangible impact on consumption and inequality in general.
RAIN RFID can enable this visibility in the same way it enables omnichannel sales, such as buying online and picking up in-store. The way you execute on omnichannel sales is by having extremely tight inventory accuracy. Then you can feel confident that when a particular item is needed in a specific store, you'll be able to look across all of your stores and warehouses to find the closest one and get it to the desired pick-up location. Omnichannel sales are becoming more important across all retail industries, especially with COVID-19. Much like other industries, the grocery industry's digital transformation has proceeded at a much more rapid pace, with many people reducing their exposure to the coronavirus by ordering their groceries online.
Another big opportunity in the food industry is food safety: knowing when a food item has expired or is part of a recall, and being able to pull it from the shelf so that no one gets sick. When you can tag every perishable item, you're able to quickly identify which items are expired or are part of a recall.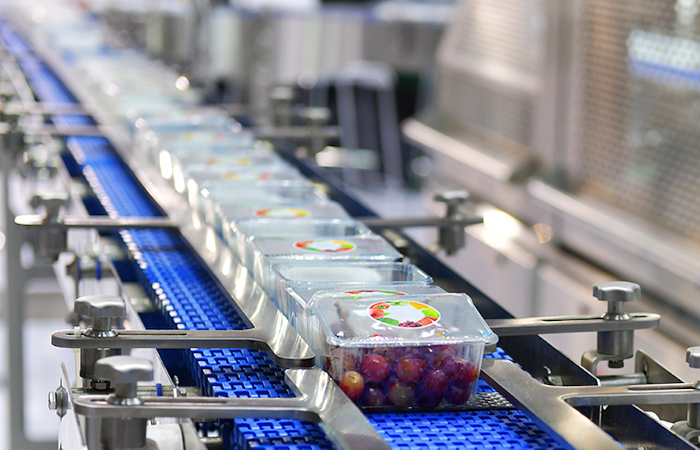 What do you enjoy about your role at Impinj?
There's a lot to pick from! My favorite part is that I am working both internally and externally to broaden RAIN RFID adoption. To realize a truly connected world, the hurdles we need to clear as an industry are complex and multifaceted. It's a combination of technology platforms, products that meet consumers' needs, and the partnerships and policies that enable them.
One of the challenges, for example, is making the binary data stored on a RAIN RFID tag meaningful to an end consumer. If a consumer reads a RAIN RFID tag today, they'll get a long string of ones and zeros. What do you do with that? How do you make sense of that information, and how will it be useful to you as a consumer? The answers to those questions are, by definition, technological—but they are also policy answers, and they are also industry alliance answers. For example, how might we as an industry come together to identify a few binary strings that represent pointers to specific data clouds where consumers can go to learn more about their items? Many pieces of the puzzle need to come together to solve that problem.
What are the top advancements you see coming to the supply chain in the near future?
The digitization of item-level data is happening today, enabled by RAIN RFID and a number of other platforms. How might these adjacent platforms be interoperable? For example, RAIN RFID with computer vision, or QR codes, or Bluetooth—each of these technologies plays a specific role in the automatic identification and capture of item-level data, and revealing the right portions of that data to the right people, such as making the item-level information meaningful to the consumer that owns that item.
Then there's making sense of the deluge of real-time data from all of these digitization platform technologies. One interesting use case is in the manufacturing sector, where companies are working to meet consumers' desires for personalized products. These manufacturers want to realize high-mix low-volume production, and some of them do this by applying the lessons of agile software development to hardware and manufacturing processes. How can we make tangible things as quickly and iteratively as we would write and rewrite lines of software code? The application of agile methodologies to hardware is enabled by direct digital manufacturing tools, like additive manufacturing and design and simulation tools that receive digital inputs from RFID and other sensors along the manufacturing line, and then tweak upstream processes to hone that final desired output product. These are sometimes called "feed-forward" loops or manufacturing "to the left," because inputs are coming from the products that are coming off the end of the assembly line. These tools are becoming more performant and more accessible for small businesses and non-experts; we are approaching a reality where anyone can make anything.
It sounds like there are some similarities in how RAIN RFID can be applied in manufacturing and in the supply chain.
That's why I think a platform technology like RAIN RFID is so exciting. There are similar applications in reducing the inefficiencies and reducing the waste across all industries systems. When you know exactly what you have, where it is, and what is its current state, you can tighten your production to reduce overproduction and waste. One holy grail is real-time fulfillment: knowing exactly what you have on every shelf at every moment so that you can do real-time replenishment.
What was it like to work at the White House Office of Science and Technology?
It was really fun, and it was such an amazing opportunity. Sometimes you're focused on setting strategy, so in a lot of ways, it's similar to my current role at Impinj. It's a combination of reactive and proactive—you're looking out far ahead, providing strategy, and you're getting signals from the market and reacting to those. My colleagues were an amazing team of scientists and technologists working on every STEM topic you can think of: biological innovation, climate science, the maker movement, nanotechnology, and so on. A key part of the opportunity and the work is scale: How will your policy solutions impact every American? I also gave a lot of West Wing tours. One time we ran into the first dogs, which was particularly memorable!
To hear more of Megan's thoughts on Industry 4.0, the future of manufacturing, and what it means for workers and consumers, you can listen to her guest spot in a panel from Berkeley Innovation.
Impinj Insight Series - The Impinj Insight blog series connects our readers directly to industry insights and product knowledge.
---
Article tagged as:
---
---
Friday, April 16, 2021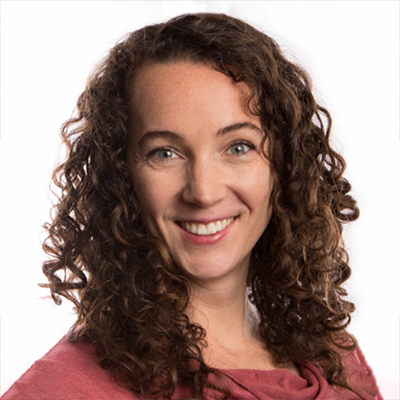 Megan Brewster
Vice President, Advanced Technology
Megan Brewster works to bring clarity and strategy to far-off points on Impinj's roadmap and grow the emergent market through technology and standards.
Sign Up for the latest news
Looking for more content? We've got you covered
Learn more about Impinj and RAIN RFID in our resource library
Visit Library
Get the latest industry happenings delivered straight to your inbox