Luik Natie Keeps Frozen Foods Ice-Cold with RAIN RFID
Luik Natie needs to move frozen foods fast. The ATLAS Item Identification and Tracking solution from Aucxis helps save time and space while providing complete real-time visibility.
Scaling up the business—and storage capacity
As a logistics service provider specializing in temperature-controlled warehousing of food products, Luik Natie was rapidly outgrowing its storage space. With an average of 2,640 pallets loaded with products from all over the world per shift, it easily met the demand for its 6,000-pallet capacity cold store in under two years. The owners realized that they were going to need more space if they were going to continue growing their business. In January 2021, they opened a new, state-of-the-art cold store—the largest in the port of Antwerp, Belgium, with a holding capacity of 22,000 pallets. Just 15 minutes away from major shipping terminals, the new cold store is in an ideal location for moving large volumes of containers--which means it needs real-time data and inventory visibility to avoid creating bottlenecks and ensure that cargo is where it needs to be.

Luik Natie relies on the ATLAS Item Identification and Tracking RAIN RFID solution from Aucxis to: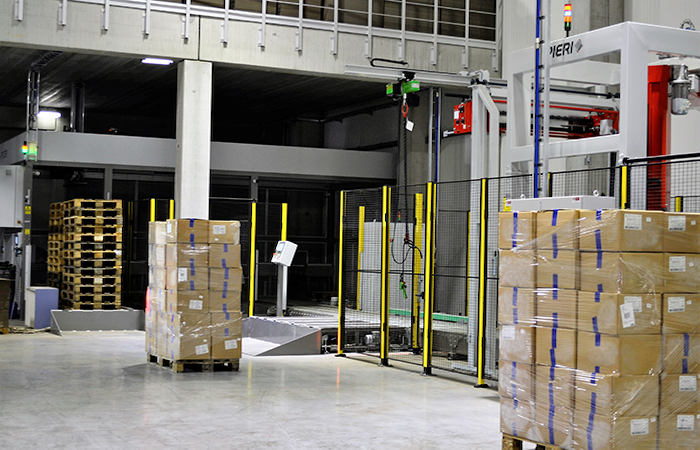 offer accurate, real-time visibility of inventory location and movement
optimize space by utilizing height with 16 meter tall pallet storage
provide information on the pallets' location in the cold store—even on the highest storage racks
automate manual tasks like registration, scanning, and location and identity data processing
seamlessly integrate with the end customers' systems
Saving time and space with RAIN RFID
In order to make the most of the space available, Luik Natie built the cold storage warehouse with 16-meter tall storage racks. The ATLAS Item Identification and Tracking solution leveraging Impinj technology ensures that Luik Natie always knows exactly where every pallet is located. This solution also automated many steps in the intake process, saving both space and time.
A reach truck collects a load of pallets at one of the facility's 15 loading docks and unloads the items to be prepared for cold storage
RAIN RFID labels identifying different boxes on the pallet are printed and applied to the pallets as they are wrapped and weighed. The wrapped and tagged pallets are then placed on a conveyor belt
Impinj Speedway R220 RAIN RFID readers attached to points along the conveyor belt detect and read the RAIN RFID labels as they pass. The collected data identifying the pallet is linked to a server running the HERTZ Middleware
The pallets are collected from the conveyer belt by a reach truck and driven to the cold store area Meanwhile, the middleware sends collected data to the warehouse management system (WMS) controlling the moveable storage racks. The storage racks automatically move into the correct configuration while the pallets are en route, preparing them for loading
The reach truck driver receives a confirmation from the WMS that the correct pallet is being loaded into the correct place on the storage rack
The pallet is stored, and a confirmation is sent to both the WMS and the driver.
---

We chose RFID because it is a mature technology with an incredible amount of possibilities which deserves a serious chance in the logistics world.

---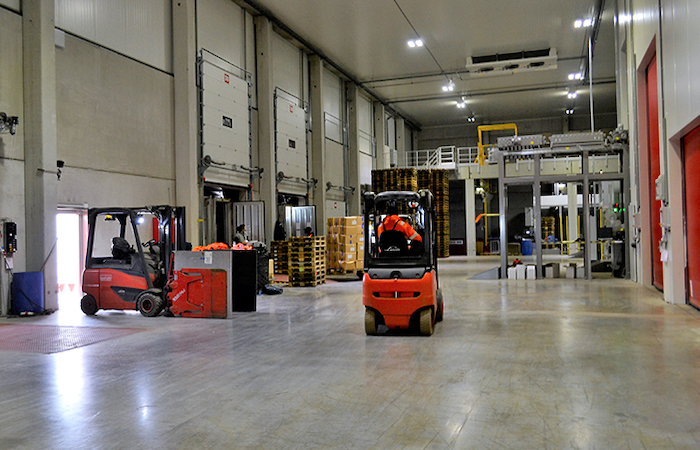 Saving time, utilizing space, and keeping workers warm
Saving time and space
Because RAIN RFID readers scan pallets before they are loaded onto each truck, the moveable racks already know which pallets to expect and can automatically move themselves into position while the pallets are en route. This saves a considerable amount of time per day, avoiding what they refer to as "empty meters," when trucks must stop and wait. RAIN RFID provides real-time data on the location of every pallet, ensuring that every centimeter of the 16 meter storage space can be used.
Keeping food frozen and workers warm
Traditional warehouses rely on barcode scanners to check and double-check loads. Thanks to the ATLAS Item Identification and Tracking solution, each truck driver knows what he's moving without ever having to exit the heated vehicle. This provides workers more comfort in a warehouse kept at minus-22 degrees Celsius.
Planning for the future
Today, the ATLAS Item Identification and Tracking solution gives Luik Natie complete visibility into the movement and storage of all inventory. In the future, Luik Natie plans to pass on that visibility to customers, making it possible for them to know the exact status of their shipment in real-time.
---
Article tagged as:
---
---
Wednesday, August 11, 2021
Luik Natie
Located at the port of Antwerp, Luik Natie is a logistics service provider specializing in temperature-controlled warehousing of products like frozen vegetables, potato products, meat, and fish.
---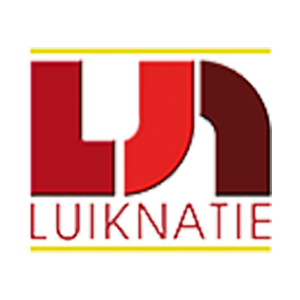 Aucxis
As an independent RFID supplier and integrator, we define, develop, and integrate the most suitable RFID solutions for your automation projects.
---
Sign Up for the latest news
Partner-Built. Impinj-Powered. Designed for You.
Our partners design solutions that are flexible, scalable, and built for your business.
Find a Partner
Get the latest industry happenings delivered straight to your inbox