North York General Hospital Improves Operations with RAIN RFID
North York General Hospital uses RAIN RFID to achieve better patient care, reduce overhead costs, and simplify inventory tracking.
Better patient care for those at North York General Hospital
As one of the largest community-academic hospitals in Toronto, Canada, North York General Hospital needed an inventory system that could keep up with their thousands of daily patients. With RAIN RFID they:
Reduced medication tray-restocking times by an average of 4.9 minutes
Transferred 659 hours back to patient care
Gained 100% accurate tray restocks
RAIN RFID puts patients first
North York General Hospital (NYGH), like many hospitals, wanted to ensure that their thousands of patients received the best care possible. Because of the volume of their operations, NYGH needed a better way to track and manage the medications they distributed to patients. Since they couldn't risk overhauling systems that were in the middle of saving lives, it was also key that their solution cause minimal disruption to their existing processes.
Previously, pharmacy technicians had to manually check the medication on each tray sent back to their department after use to see if items were missing, or close to their expiration date. But by using a RAIN RFID solution, North York General found a streamlined method of tracking medication deliveries that was both easy to implement and highly effective:
RAIN RFID tags chips are encoded with important information, like expiration dates, etc.
RAIN RFID tag chips are attached to individual medication containers to create endpoints, which are then put on a tray and placed inside a workstation
Workstations, with Impinj readers installed inside, can track and identify tagged items placed within, and connect relevant information to patient IDs if necessary
Software sends pertinent information to online databases for easy access by pharmacists and other professionals
---
The quality study conducted with North York General Hospital confirms the clear and distinct benefits of using an RFID-based medication management solution to eliminate medication errors in tray restocking and increase staff efficiency within the hospital pharmacy.
---
​​
Improving hospital efficiency with RAIN RFID
Reducing medical waste through efficient tracking
In the past, if items were missing labels they had to be thrown out. But by uniquely identifying each medication with a RAIN RFID endpoint, simply placing it near a reader in the workstation will give pharmacists accurate information like its name, expiration date, lot number, and more. Reducing medical waste helps pharmacists provide more efficient care while driving down costs associated with unused products.
Accurately administer drugs and bill patients with medical tracking
​The information encoded in tags can be connected to patients to ensure that the correct medications are being administered to the correct people. Further, linking medications with patients eliminates administrative errors by automatically tracking what was used and what was not. This makes going to the hospital easier and cheaper for the Toronto community, while reducing workload for healthcare providers.
​Cut back on administrative labor for more efficient operations
Regulations require that medical tray kits prepared for certain processes were double checked by a second technician. Because of the highly accurate reads provided by RAIN RFID endpoints and readers, this is no longer necessary. By severely reducing administrative tasks like this, pharmacists are able to focus on their technical work, and the removal of extra labor hours can reduce hospital operating costs, or be redistributed to more pressing tasks.
The RAIN RFID solution implemented at North York General Hospital helps ensure that patients are getting superior care while also helping healthcare providers maintain peace of mind that their work is being performed accurately and safely.
---
Article tagged as:
---
---
Wednesday, March 25, 2015
North York General Hospital
North York General Hospital has been serving the community since 1968. They have 420 beds and work in coordination with the University of Toronto.
---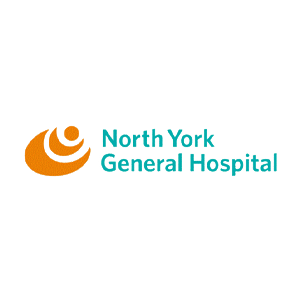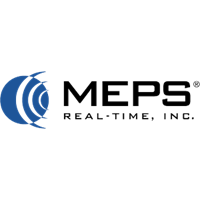 MEPS
---
Sign Up for the latest news
Partner-Built. Impinj-Powered. Designed for You.
Our partners design solutions that are flexible, scalable, and built for your business.
Find a Partner
Get the latest industry happenings delivered straight to your inbox