Berendsen Improves Laundry Facility Efficiency with RAIN RFID
Leading British-based provider of textile maintenance services, Berendsen, uses RAIN RFID solution to track linens and increase efficiency.
RAIN RFID solution optimizes workflow at laundry facility
In order to reduce lost textiles, Berendsen introduced a RAIN RFID tracking and tagging system. By automating how they track their linens, Berendsen can:
Achieve 99.9% asset visibility
Double linen processing speed, increasing the number of linens processed per day
Track each individual linen and analyze bulk shipments
Optimize resource management and manpower
Automate cleaning process, providing care specific to each item
Berendsen increases efficiency with scaleable RAIN RFID asset tracking solution
Supplying hospitals, retirement homes, and care facilities with linens represents a significant part of the daily business for one Berendsen facility in Germany. This facility receives tons of used linens each day. The contaminated linens, shipped in laundry bags and roll cages, are weighed rather than counted to protect workers from the risk of infection.
Berendsen needed a solution that allowed for the bulk reading of contaminated linens, enabling them to better plan the manpower needed to finish each job. They also wanted a solution that would scale in the future to meet other project needs.
The RAIN RFID solution from IdentPro and Impinj delivered these demands by:
Attaching Impinj RAIN RFID tag chips to individual items, like linens and towels, to create endpoints
Installing Impinj Speedway readers at points of transition, like shipping and receiving areas, and along washing stations
As items move through points of transition, readers collect data embedded on the tag chips at a rate of up to 400 tags at a time
This information is made available to management to optimize operations and ensure accuracy
Item Intelligence turns Berendsen facility into a smart factory
Faster processing times
Implementing a RAIN RFID solution has doubled the speed at which Berendsen processes linens, increasing the number of linens processed at a facility to 15,000 units per day.
Increased visibility
Berendsen now has the ability to track each individual linen. This assures that each linen goes back to the same hospital it came from. By utilizing Impinj Item Intelligence, Berendsen has increased its asset visibility to 99.9%. With improved receiving and dispatch accuracy, the company is now able to plan resources more cost effectively, especially labor, which represents the biggest cost.
Automation of cleaning processes
With the IdentPro and Impinj solution, Berendsen can store information directly on the linen's RAIN RFID tag, including the type of linen and the cleaning requirements (cleaning steps, temperature, detergent), so the cleaning process can be automated based on the information on the tag.
With improved output and visibility, the IndentPro and Impinj solution has been a success for Berendsen. Tagging all of the several million pieces of laundry Berendsen processes every day will take time, but they plan to expand RAIN RFID to their other locations.
Berendsen expects to see a return on their investment in less than 12 months, after their RAIN RFID solution doubled their processing speed.

2x

processing speed improvement
---
Article tagged as:
---
---
Wednesday, August 12, 2015
Berendsen
Berendsen, a textile service business in 15 countries throughout Europe, provides solutions to lease, source, clean, and maintain textiles used in healthcare, washrooms, hotels, restaurants, and cleanrooms.
---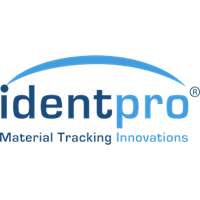 identpro
---
Sign Up for the latest news
Partner-Built. Impinj-Powered. Designed for You.
Our partners design solutions that are flexible, scalable, and built for your business.
Find a Partner
Get the latest industry happenings delivered straight to your inbox