Hamni Uses RAIN RFID for Pharma Supply Chain Management
Hanmi Pharmaceutical uses the Impinj platform to reduce errors and gain better inventory visibility, control and stock circulation throughout their entire supply chain.
Hanmi streamlines operations and maximizes pharma traceability
By using RAIN RFID to tag products at the item level, Hanmi has streamlined its operations and achieved greater visibility into inventory in both pharmacies and warehouses while improving its ability to trace products throughout the pharmaceutical supply chain. The Impinj platform helped Hanmi:
Increase accuracy and efficiency of shipping process
Reduce costs and errors
Decrease manual labor
Increase management control over order and shipping status
Hanmi gains automated process from order receipt to the shipment of a packed carton to a wholesaler
Hanmi Pharmaceutical supplies thousands of pharmacies throughout South Korea. Hanmi needed more accurate, real-time, stock-level information to improve circulation throughout their supply chain. They also needed a solution that would comply with government mandates aimed at combating South Korea's counterfeit drug problem while integrating with 500 products types in a variety of packaging, some containing substances that typically interfere with RFID system performance.
Using a system built on the Impinj platform, Hanmi tracks 60 million product units annually, from packaging to picking and shipping, enabling an automated process from order receipt to the shipment of a packed carton to a wholesaler:
Every pharmaceutical item produced by Hanmi is fitted with a RAIN RFID tag containing an Impinj Monza tag chip
Using Impinj's high-speed encoding software, tags are encoded on existing packaging lines, maintaining system performance of 150-200 tags per minute
After items are encoded, they are transferred from the automated warehouse to the shipping department, where contents are manually picked and packed into cartons to be shipped to pharmacies
Cartons are pre-encoded with a RAIN RFID tag, which contains the order information, and are then run through the shipment verifier, a conveyor belt installed with an Impinj Speedway reader and Impinj's Guardrail antennas
The tags on each item and the carton are read, and if all tags match the order information, the carton is verified and proceeds to the dispatch process
At local pharmacies, store employees use handheld readers, powered by Impinj Indy reader chips, to take inventory information which is wirelessly transmitted into Hanmi's central information server
This data provides valuable visibility of inventory and sale levels.
---
Item-level tagging drives results throughout the pharmaceutical supply chain
Increase accuracy and efficiency of shipping process
Hanmi has greatly reduced its shipment error rate, because each item is given a RAIN RFID tag at the warehouse and the contents of every carton are read and verified before the box is shipped to customers.
Improve inventory visibility and customer service
Once products reach pharmacies, Hanmi's RAIN RFID solution greatly improves store inventory management processes, reducing out of stocks and allowing sales representatives to spend less time taking inventory and more time providing customer service. Improved inventory visibility from item level tagging also enables efficient return of recalled items, meaning less time those items are on shelves.
Manage expiration dates, prevent counterfeits and increase consumer safety
Hanmi and pharmacies are able to manage expiration dates of products on the shelves, while preventing the sale of counterfeit medications, and increasing consumer safety.
Accurately forecast product demand
The solution provides insights into Hanmi's sales by product, region, and season, improving the company's ability to forecast customer demand for products and allowing it to more efficiently replenish inventories as needed.


---
Hanmi was awarded the Best RFID Implementation Award for its system of tagging and tracking individual pharmaceutical products by RFID Journal in 2013.
---
---
Article tagged as:
---
---
Sunday, May 25, 2014
Hamni Pharmaceutical
Hanmi Pharmaceutical, a subsidiary of Hanmi Group, is a Korean manufacturer and supplier of pharmaceutical products in over 40 countries around the world. Founded in 1973, Hanmi reported sales of over $1 billion USD in 2015. In 2010, Hanmi became the world's first to implement RAIN RFID across all drug products and established a standard in pharmaceutical applications of RAIN RFID.
---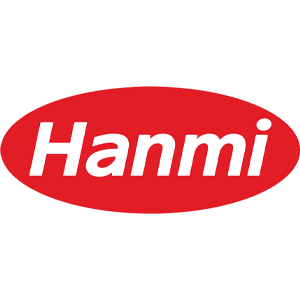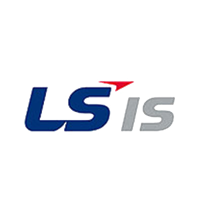 LS Electric
LS Electric's mission is to open up a brighter future through efficient and convenient energy solutions. They commit to global product development and driving future growth by providing total solutions to bring innovative change to distribution systems and logistics.
---
Sign Up for the latest news
Partner-Built. Impinj-Powered. Designed for You.
Our partners design solutions that are flexible, scalable, and built for your business.
Find a Partner
Get the latest industry happenings delivered straight to your inbox