Hospital Saves Time and Resources with RAIN RFID
Homerton University Hospital uses RAIN RFID item tracking to increase visibility and cut down on non-essential costs.
Homerton University Hospital increases equipment visibility
Homerton University Hospital NHS Foundation Trust staff needed better visibility into the location of medical equipment, especially as assets moved around the hospital. Implementing the Impinj Speedway R420 RAIN RFID reader with Idox Health iAssets, the Trust increased visibility of their equipment, decreasing time spent finding items and costs associated with asset loss.
Achieved 25% reduction in asset procurement by eliminating two redundant equipment
Decreased time spent locating equipment for audits from days to seconds
Discontinued £80,000 annual maintenance agreement for an out-of-service equipment
An asset management solution that increases visibility
Homerton University Hospital faced three main problems. First, they had very little visibility into the location of their medical equipment. Items often took days to locate throughout the various hospital wings. A lack of auditing tools prevented staff from gaining a complete understanding of equipment status. Additionally, hospital staff replaced items they thought they had lost when they were actually in an unexpected part of the hospital, leading to unnecessary expenses.
Homerton staff needed a solution that would increase equipment visibility, speed up the auditing process, and ultimately decrease the cost and wasted time associated with misplaced items. How it works:
Items are tagged upon entry to the hospital. When an item enters the hospital ecosystem, it is tagged with a unique RAIN RFID tag and associated with an Idox Health iFIT barcode that is already on the asset.
Impinj Speedway R420 readers or handheld readers scan tagged items. Once scanned, the asset's location is sent to the hospital's native ERP.
Hospital RAIN RFID asset management reduces costs and saves time
Locating items within the hospital takes seconds
Previously, locating items throughout the multiple wings of the hospital took days. Nurses spent an average of 30 minutes per day looking for equipment. With increased inventory accuracy and the real-time location system, items are now located within seconds. Not only are items located faster, but the history of each item is now readily available, creating a safer patient environment.
Audits performed in a fraction of the time
Because RAIN RFID tags do not require direct line-of-sight scanning, hospital staff can scan entire rooms of equipment in seconds. This allows the hospital to know exactly what equipment they have and where it is.
Decreased overall inventory needs by 25%
Increased visibility and fewer lost assets led to improved asset utilization. Having a full picture of all of their items, the hospital realized they had more assets than they needed. With this new picture into their inventory, they were able to decrease overall inventory by 25% by identifying two redundant products, saving significant costs.
Better maintenance rates reduced patient risk
Since hospital personnel can track items faster and more accurately, staff can better understand where equipment has been and when it needs scheduled maintenance. This means equipment gets maintained when it needs it, significantly reducing patient risk due to faulty equipment.
---
Article tagged as:
---
---
Monday, December 10, 2018
Homerton University Hospital
Based in London, Homerton University Hospital provides general health services with staff working out of 75 different sites. The hospital has 420 beds spread across 11 wards, a 9-bed intensive care unit and maternity, pediatric, and neonatal wards.
---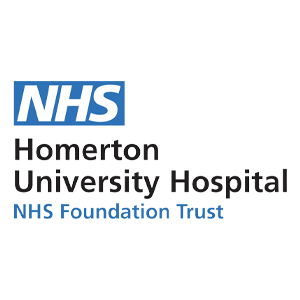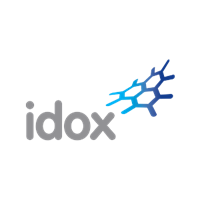 Idox Health
As specialists in delivering a wide range of innovative IT healthcare solutions to NHS Trusts across the UK, we combine creative ideas, knowledge and smart technology to provide award-winning services that improve patient experience, maximize efficiency and enhance productivity. From electronic care record and clinical management software supporting HIV and sexual health treatment, to hospital management solutions that improve the running of healthcare organizations, we have an extensive suite of products that put patient welfare at the heart of every process and keep the health service sustainable throughout the 21st century.
---
Sign Up for the latest news
Partner-Built. Impinj-Powered. Designed for You.
Our partners design solutions that are flexible, scalable, and built for your business.
Find a Partner
Get the latest industry happenings delivered straight to your inbox