Impinj Speedway RAIN RFID Readers for Flexible Solution Development
Available with 2 or 4 antenna ports, Impinj Speedway readers are high-performance RAIN RFID fixed readers that deliver the flexibility and reliability necessary to provide effective item visibility.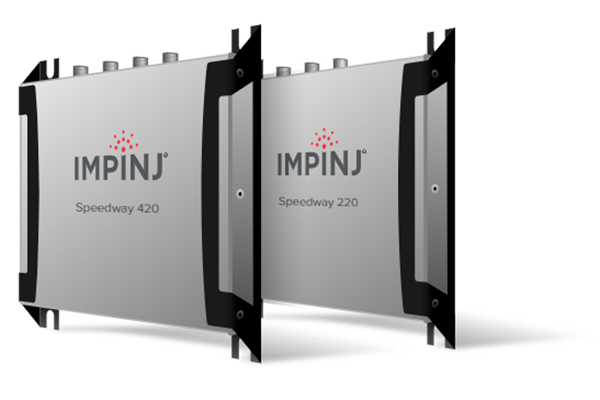 Enables flexible solutions for inventory applications
The Impinj Speedway reader helps you keep track of the things that matter to you. Whether you need to monitor inventory or track assets, you can count on Impinj Speedway readers delivering high performance.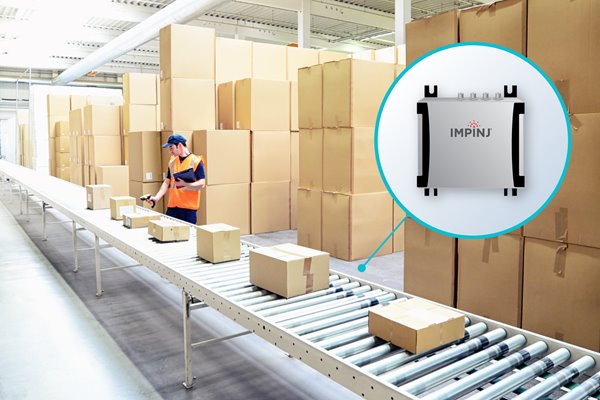 Why use Impinj Speedway readers
With the largest installed base of fixed readers across a diverse range of applications, Speedway readers deliver proven performance with a choice of different readers to match your solution specifications.
Flexibility for effective item visibility: multiple readers with different specifications meet different solution requirements and price points


High performance: Maintain high read rates regardless of RF noise or interference by leveraging patented Impinj Autopilot capability that automatically optimizes performance


Proven reliability: The largest installed base of fixed readers across a diverse range of applications
Connect every_thing
with features that deliver high performance
Impinj Autopilot technology
Automatically optimizes the reader's operation for its environment
Flexible reader specifications
Enables reader selection based on solution requirements, by offering a range of reader specifications including support for up to 32 antennas
Rich peripheral and accessory support
Provides flexibility when designing a RAIN solution for a specific use case or environment
Compare Specifications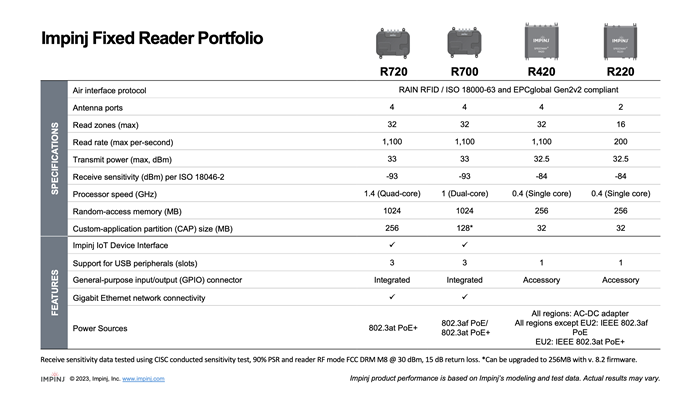 Support and Documentation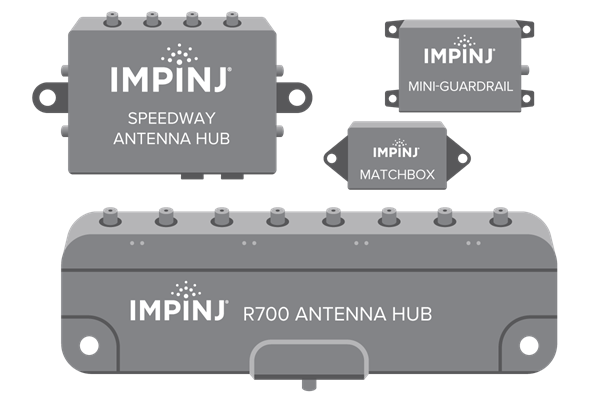 Impinj reader accessories expand RAIN RFID use cases
Impinj provides reader accessories that include antenna hubs and antennas. The antenna hubs enable partner solutions to easily connect up to 32 antennas to a single Impinj RAIN RFID reader. The antennas connect to RAIN RFID readers, with or without an antenna hub, and come in an assortment of sizes and enclosures to support proximity read zones.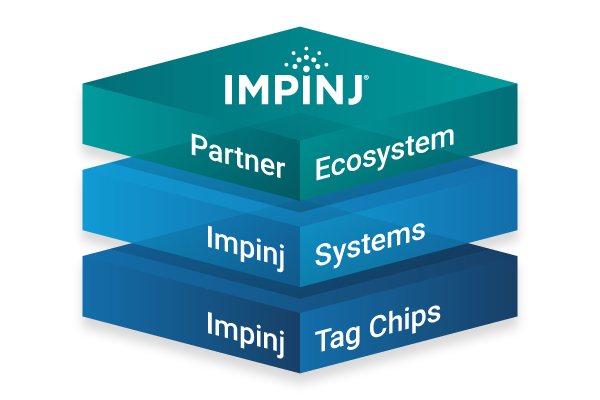 Impinj platform — a foundation for IoT solutions
The Impinj platform lays a foundation for IoT solutions development, extending the Internet's reach from the cloud, through edge connectivity devices, all the way to physical items. Our broad partner ecosystem uses our platform's best-in-market products, capabilities, and technology to deliver whole products that address business needs. Wirelessly connect everyday items to discover, engage with, and protect them. Easy to deploy and use, our platform delivers performance unequaled by mix-and-match approaches built from other vendors' products.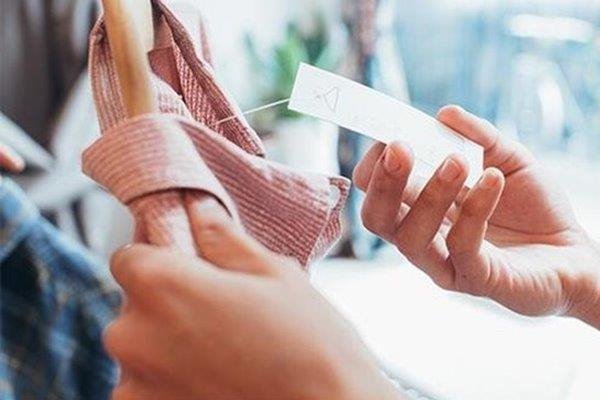 Find RAIN RFID tags and inlays built with Impinj chips
Impinj partners provide a vast range of tag and inlay products built with Impinj chips inside, providing unmatched system performance and item-level visibility for applications in industries from retail to healthcare, hospitality to supply chain.