La Chapelle Innovates Supply Chain and In-Store with RAIN RFID
Impinj platform delivers accurate, accessible inventory management data, making Chinese apparel leader more nimble in the fast-moving fashion industry.
RAIN RFID delivers retail efficiency and customer satisfaction
By automating their retail supply chain with Impinj RAIN RFID products, La Chapelle leaps ahead of the competition with more efficient warehouse operations, speedier product distribution, innovative in-store experiences, and reduced reliance on manual processes. Additional benefits include:
Three-to-five times improvement in warehouse process efficiency
Decreased labor requirements and related cost savings
Enhanced shoppers' purchase experience with smart fitting rooms that generate valuable marketing intelligence
​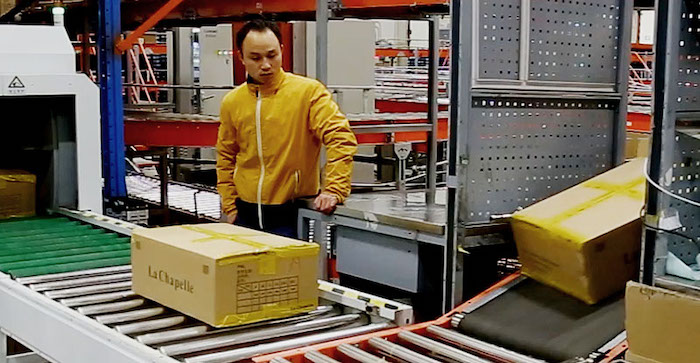 ​
Innovating retail supply chain and store experience for competitive advantage
Distributing La Chapelle's inventory to nearly 9,000 retail locations throughout China involves a complicated workload and a vast production and distribution network. In the past, human error during inspection and inventory processes caused stock shortages, delayed deliveries, and runaway labor costs. Adjusting back-end efficiency wasn't enough to keep up with the competitive market. Management had to roll out new and exciting in-store experiences that would build customer loyalty.
Using the Impinj platform, La Chapelle delivered a streamlined supply chain and a revolutionized retail experience:
An Impinj Monza tag chip applied to each inventory item identifies it as unique
Impinj Speedway readers automatically track item location from manufacturing plant to warehouse to retail store
In store, Impinj readers identify customers' selections and display related merchandise on touch screens in "smart fitting rooms"
High-impact efficiency improvements deliver fashion while it's hot
Reducing human error increases efficiency and sales
Eliminating human error gave La Chapelle three to five times the efficiency in its receiving, forwarding, and inventory processes in warehouses and in stores. Inventory needs were reduced while sales of new stock improved.
Delighting customers with inventory visibility
With reliable, integrated inventory figures, La Chapelle stores experience fewer disappointing "out of stock" moments. Stock accuracy increased 10% and expedited picking and shipping speeds the latest styles to eager customers.
Slashing labor costs with employee satisfaction
With nearly 40,000 employees, the impact on labor and overtime costs—including employee satisfaction and productivity—has been enormous.
Smart fitting rooms dazzle customers
La Chapelle's smart fitting rooms are an innovative store experience that builds customer engagement by identifying each item and suggesting related items and accessories on a touchscreen display. Average fitting time nearly doubled with the Associated Purchase Rate (APR) increased by 6%.
Spearheading data-driven inventory
Customer data collected from try-on rates, fitting room suggestions selected by customers, and purchases populate La Chapelle's system and help guide future inventory decisions.
---
Article tagged as:
---
---
Wednesday, October 25, 2017
Shanghai La Chapelle Fashion Co., Ltd.
One of China's largest fashion retailers, La Chapelle offers mass-market clothing in stores and shopping malls throughout the country. With over 8,200 stores, La Chappelle employs approximately 35,000 workers.
---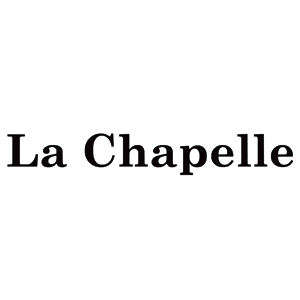 Xindeco
Xiamen Xindeco IOT Technology Co., Ltd. is one of the top 3 RFID tags manufacturers in the world with 16 years of experience in RFID inlay and tags manufacturing.
---
Sign Up for the latest news
Partner-Built. Impinj-Powered. Designed for You.
Our partners design solutions that are flexible, scalable, and built for your business.
Find a Partner
Get the latest industry happenings delivered straight to your inbox