Heilan Home Streamlines Logistics and Retail Operations with RAIN RFID
Retail and manufacturing company Heilan Home increased efficiency after implementing the Impinj platform for real-time item tracking and inventory location.
Heilan Home automates inventory tracking and sorting with RAIN RFID
Since 2014, Heilan Home has worked with Impinj to increase the efficiency of its warehouse operations and lower its labor costs. Impinj's RAIN RFID platform is used for inventory management, allowing for automated tracking and sorting in multiple locations. After implementing RAIN RFID upgrades in logistics centers, garment factories, and retail stores, Heilan Home's locations worked in synchronicity and achieved numerous benefits.
Saving the company tens of millions of dollars each year
Saving each store around 250 labor hours per month
Received millions of items each day with five times greater capacity
100% accuracy in all transaction readings
Warehouse inventory intake capacity increased by five times
Real-time inventory management saves Heilan Home millions
Heilan Home needed a reliable inventory tracking solution to address business challenges brought on by rapid growth and increased labor costs. The company needs to track and sort millions of items, with 100% accuracy, as they move from factories to warehouses to the sales floor. The previous barcode technology was error-prone and labor-intensive. In 2014, Heilan Home turned to Impinj and our partners to build a RAIN RFID solution that automates operations throughout its supply chain. By tracking items in real time, Heilan Home optimizes logistics processes and automated sorting, which reduced labor cost by two-thirds. In retail locations, the solution collects sales data on each item, which helps Heilan Home refine its distribution choices and inform research and development for future consumer products.
Heilan improves operations across factories, warehouses, and retail stores
Saves millions in labor cost
The solution provided increased accuracy and efficiency with the ability to read 400 clothing labels in five seconds at 100% accuracy. By eliminating manual scanning using previous barcode technology, the company estimated a labor cost reduction in the tens of millions of dollars per year
Reduces manual labor for sorting, scanning, and delivery preparation
After implementing the Impinj platform across their supply chain, Heilan Home saw improvements in their retail and logistics operations across factories, warehouses, and retail stores. Automating tasks such as sorting and scanning reduced the need for manual work.
Improves store personnel efficiency
All Heilan Home stores use RAIN RFID handheld readers with Impinj R2000 reader chips inside. These devices eliminate the need to run manual inventory checks, allowing store personnel to focus on customer service and sales. Staff can now scan and sort inventory ten times faster compared to manual inventory checks.
---
Article tagged as:
---
---
Monday, December 23, 2019
Heilan Home
Founded in 1988, Heilan Home Group is a distinguished enterprise in the garment and textile industries with total assets equal to RMB 50 billion. It operates over 6,000 retail locations across China, providing affordable luxury fashion and home and consumer goods. In 2018, they became the first enterprise based in Wuxi to generate over RMB 100 billion in revenue.
---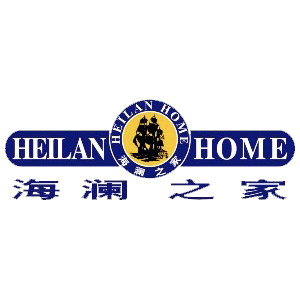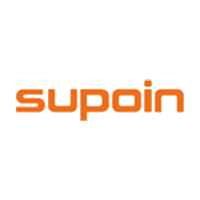 Supoin
---
Sign Up for the latest news
Partner-Built. Impinj-Powered. Designed for You.
Our partners design solutions that are flexible, scalable, and built for your business.
Find a Partner
Get the latest industry happenings delivered straight to your inbox