China Outfitters Increases Operational Efficiency with RAIN RFID
China Outfitters increased efficiency in its inventory, shipping and returns procedures 25 times over. They're already building the next phase of RAIN RFID features.
China Outfitters boosts operational efficiency with Impinj platform
As global demand for their products increases, China Outfitters needed to find a cost-effective solution that would boost operational efficiency throughout their factories, warehouses, and stores. Barcode technology was too labor-intensive, so in 2017, the company deployed a RAIN RFID solution to boost operational efficiency in its supply chain. As a result, China Outfitters increased operational efficiency 25 times throughout its supply chain.
Faster and more precise read of inventory
Better customer experience due to faster checkout
Improved processing of returned goods
Elimination of repacking leading to environmental benefits
RAIN RFID tracks millions of items for China's retail leader
With millions of products to manage, China Outfitters needed to make sure their inventory tracking processes—which span several top retail brands—were not slowing them down. By implementing RAIN RFID early in the supply chain, China Outfitters saw efficiency in their warehouse increase. In fact, their warehouse shipment acceptance rate increased 25 times. Making sure all assets are fully accounted for across every retail brand under China Outfitters' name has made a huge impact on their online and in-store shopping experience.
Inventory accuracy means greater efficiency, from warehouse to store
Inventory tracking starting at the warehouse
One of China Outfitters warehouses has a maximum daily processing capacity of 600,000 items. After switching to RAIN RFID, inventorying a package of 200 items with 99% accuracy now takes approximately 2 seconds. That's 50 times the efficiency per product scan!
Returns processing made easy
Before RAIN RFID, China Outfitters processed online returns by having to match the original order to the return order or delivery order information. The return order often had incomplete information that made the matching process inefficient. With RAIN RFID, readers are able to quickly read the EPC code and match with the original order, simplifying the return process.
Making processes as seamless as possible
Since RAIN RFID technology can read tags through packaging, China Outfitters no longer has to unpack and scan boxes to scan in shipments. While this may seem like a small convenience, this saves on labor, time, and on consumables, all while providing more accurate data.
Improvements from warehouse to dressing room
After seeing the rapid improvements in its warehouse and manufacturing facility, China Outfitters is introducing RAIN RFID technology throughout retail store locations. RAIN RFID reading devices will be placed by registers, storage, and loading docks to improve operations in-store, as well as by fitting room mirrors and ceilings to inform merchandising and improve customer experience.
---
Article tagged as:
---
---
Friday, April 17, 2020
China Outfitters
China Outfitters is a multi-brand, mid- to high-end casual wear retailer. As a clothing retailer operating several internationally renowned brands, China Outfitters covers over 850 retail outlets across China and operates on e-commerce channels globally.
---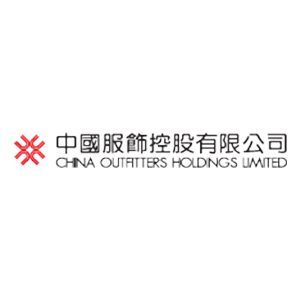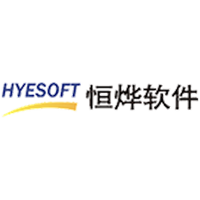 Wuxi Hyesoft Software Technology Co., Ltd.
Established in 2008, Wuxi Hengye Software Technology Co., Ltd. is committed to independent research and development of Internet of Things information terminals, UHF RFID tags, antennas, readers, and other products. With a wide range of markets, they offer UHF RFID-based supply chain management systems and integrated solutions.
---
Sign Up for the latest news
Partner-Built. Impinj-Powered. Designed for You.
Our partners design solutions that are flexible, scalable, and built for your business.
Find a Partner
Get the latest industry happenings delivered straight to your inbox