Newark Airport Improves Traveler Experience With RAIN RFID
Newark Airport improves traveler experience and streamlines security processes using RAIN RFID for tracking baggage through security checks.
Newark Airport improves baggage handling and security with RAIN RFID solution
By tagging individual bags with RAIN RFID and tracking them throughout various baggage handling checkpoints, the team at Newark Airport Terminal B is able to increase overall visibility of checked luggage and create a more streamlined experience for passengers. As each piece of luggage goes through checkpoints after being dropped off at the ticket counter, Newark employees have visibility into each bag's location as it moves through the baggage handling system (BHS).
Passengers experience fewer delays due to baggage getting held up during the baggage handling process. Airport employees can perform their jobs more efficiently and quickly locate delayed baggage. A RAIN RFID solution from Impinj partner MCS Automation provides:
Improved traveler experience due to faster baggage processing
Fast and accurate security screening at baggage checkpoint scans
Improved operations based on data collected by the RAIN RFID system
RAIN RFID innovates airport security checkpoints and optimizes operations
Officials at Newark Airport decided to automate checked baggage security as a way to better serve more than 40 million passengers each year. They began with a pilot program in 2016. This program involved six RAIN RFID readers throughout the security screening system for checked bags. The results were so impressive, they decided to deploy the solution from Impinj partner, MCS Automation, using Impinj products throughout Terminal B.
"As terminal operator, we have a responsibility to ensure a certain level of service in that terminal," said the airport's general manager in a New York Times article. And Newark Airport took that responsibility seriously: the program is now fully implemented throughout Terminal B. Airport employees are able to easily track baggage through the chain-of-custody process from Port Authority to TSA to the airline.
How it works:
Each baggage tag contains an Impinj Monza 5 tag chip. When the tag is attached to a checked bag, that bag information is now associated with the tag chip which is also linked to the barcode on a baggage tag.
Bags are scanned first at the baggage acceptance curtain by Impinj Speedway R420 readers, then again on the CTX (computer tomography x-ray) machine, an explosive detection device, then, if the bag is flagged as suspect by the CTX scan, upon entering and finally when released from TSA custody.
Using native software, airport employees can check if a bag does not make it to any of the allotted checkpoints and correct the problem quickly and confidently.
Increasing efficiency, keeping passengers and staff happy
Better customer experience because checked bags are scanned faster
Each bag is automatically scanned when it passes through one of the security checkpoints so airport employees can identify bag location in real-time. If a piece of luggage is diverted to TSA, this is identified quickly, allowing the airport and airline personnel to manage it proactively. This completely automated system saves employees--and passengers--time spent trying to locate diverted baggage.
Added security through checkpoint scans
Knowing exactly which bags have passed through every link of the chain-of-custody process is essential to airport security. With the new RAIN RFID solution, airport employees are able to check that no step is skipped and every bag is thoroughly checked.
TSA agents can easily identify data collected from scanned bags
Once a tagged bag is scanned by the CTX scanner, the CTX image is associated with that bag. If a bag falls out of the chain of custody and gets diverted to TSA, agents can instantly review the associated CTX image to see if the bag has been flagged as a security risk.
---
Article tagged as:
---
---
Monday, October 29, 2018
Newark Airport
Newark Airport is one of the largest airports in the country. One of the airports serving the New York Metropolitan area, Newark helps more than 40 million passengers every year get to their final destination. Currently, Newark is working towards creating a state-of-the-art terminal to be able to serve their passengers far into the future.
---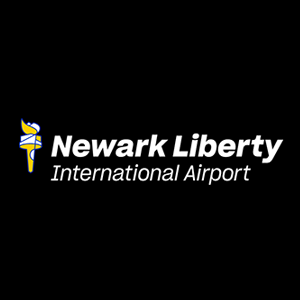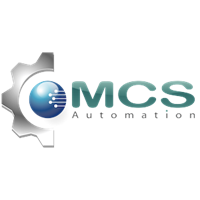 MCS Automation
For more than 30 years, MCS Automation has been solving business problems through innovative and elegant integrated control systems. Their systems power some of the world's busiest and most important travel, logistics, and distribution centers nationwide.
---
Sign Up for the latest news
Partner-Built. Impinj-Powered. Designed for You.
Our partners design solutions that are flexible, scalable, and built for your business.
Find a Partner
Get the latest industry happenings delivered straight to your inbox