Brussels Airport Allows Flyers to Track Their Luggage with Impinj
Instead of waiting by the baggage carousel, passengers arriving at Brussels Airport can relax and enjoy the airport amenities while bTag locates their bag.
Brussels Airport takes the stress out of flying
After a long flight, the last thing anyone wants to do is rush to baggage claim and wait for bags to slowly make their way to the carousel. Brussels Airport partnered with Impinj and Aucxis to make arrivals less stressful. It's a small change with a big impact on experience:
A personalized, reusable tag sold online allows frequent flyers through Brussels Airport to know exactly when and where to expect their bag, allowing them to enjoy the shops and restaurants while they wait.
Customers no longer have to wait for an announcement on carousel location, having that information sent to them immediately upon arrival.
Tags attach more easily to large, oddly shaped, or oversized checked bags than some traditional tracking methods.
Keeping an eye from afar reduces passenger fears of lost or stolen luggage.
Slower (and calmer!) foot traffic means more business for airport restaurants and shops.
​Make arrivals a smooth transition
These tags are personalized and reusable, perfect for frequent flyers. Brussels Airport is using technology to make their customer experience smoother and less stressful.
The passenger orders a bTag, mailed to their home, which they then attach to their luggage before checking.
Impinj xSpan gateways are placed at key transition points for baggage, including the luggage carousel.
The passenger receives notifications via mobile app, SMS, or email of the location of their bag once the plane lands and at key checkpoints.
The passenger retrieves their bag and is on their way!
Take (some of) the stress out of long flights
Reusable and personalized
Each bTag is reusable and durable, making it perfect for travelers who frequently fly through Brussels Airport. They're also suited for unusually-shaped or large checked bags.
Keeping a virtual eye
From the time they deplane to the time their luggage is ready to be picked up, the passenger receives notifications by app, SMS, or email. This allows them to 'keep an eye' on their luggage from far away and reduces their fears of lost or stolen luggage while they shop or dine.
After a long flight, relax instead of waiting
The passenger gets to spend their time relaxed and enjoying the airport amenities, instead of running from screen to baggage carousel and waiting aimlessly. As a result, airport restaurants and shops enjoy more foot traffic.
---
Article tagged as:
---
---
Monday, March 30, 2020
Brussels Airport
Brussels Airport began as an airship hangar in 1914. Over a century later, they have developed into a state-of-the-art airport that connects the capital of Belgium to 238 destinations around the world. With over 26 million passengers and over 234,000 aircraft movements, Brussels Airports has become a major airport.
---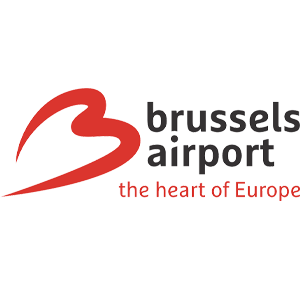 Aucxis
As an independent RFID supplier and integrator, we define, develop, and integrate the most suitable RFID solutions for your automation projects.
---
Sign Up for the latest news
Partner-Built. Impinj-Powered. Designed for You.
Our partners design solutions that are flexible, scalable, and built for your business.
Find a Partner
Get the latest industry happenings delivered straight to your inbox