Impinj R700 RAIN RFID Reader for Enterprise-grade IoT Solutions
The Impinj R700 reader is designed to support global RAIN deployments that need industry-leading performance, enterprise-grade reliability and security, and support for next-gen RAIN tags.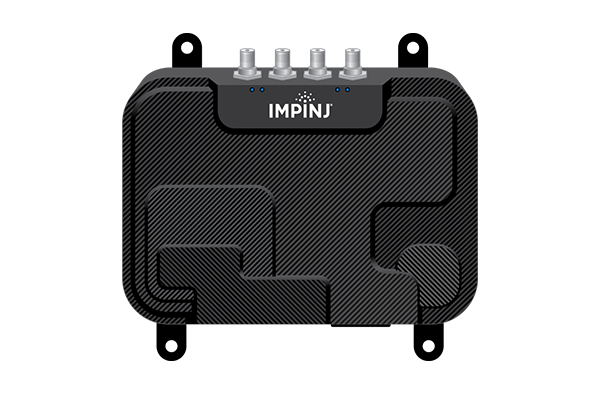 Empowers faster, more accurate reading and future-proofing of IoT solutions
The Impinj R700 reader delivers industry-leading performance with the best receive sensitivity, fastest network connectivity, and powerful edge processing for next-generation IoT solutions. IoT developers can easily build and deploy customized solutions with developer-friendly tools and increased on-reader memory. The Impinj R700 reader builds on the heritage of the Impinj Speedway reader family with an all-new internal and external design which delivers increased support for on-reader applications – including 10x the processing power and 16x the on-reader memory. With fast, accurate reading of small, global RAIN RFID tags, such as the Impinj M700 series tag chips, the Impinj R700 advances the performance of use cases including threshold transitions and inventory management.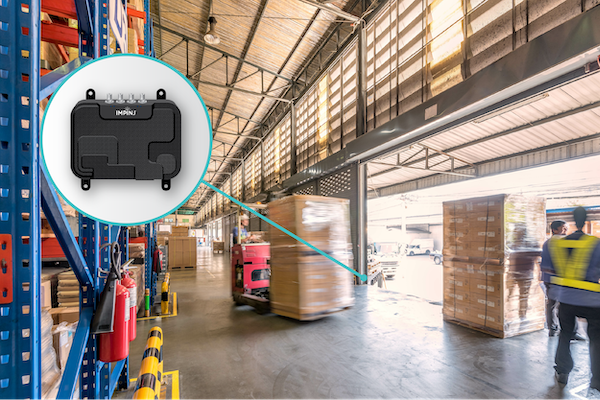 Why use the Impinj R700 reader
Suitable for global RAIN RFID deployments, Impinj R700 readers deliver the performance and ease of use needed by enterprise deployments.
Deliver industry-leading performance: best receive sensitivity, powerful edge processing, and high-speed network connectivity enable fast, accurate reading of small, global RAIN RFID tags and open up new use cases


Simplify RAIN deployments with IoT edge device: Speed time-to-solution with increased on-reader memory, plus the Impinj IoT device interface that empowers IoT developers to easily connect applications to configure, control, and consume RAIN data


Meet demands of next-generation RAIN solutions: future-proof investments in RAIN RFID and next-gen tag chips with performance, reliability, and deployment simplicity for enterprise-grade solutions
Connect every_thing
with features that deliver industry-leading performance
Best receive sensitivity
Empowers faster, more accurate reads and better control of read zones at lower transmit power
Powerful edge processing
Enables intelligent, on-reader, RAIN tag-processing algorithms
Secure, upgradable Linux OS
Delivers enterprise-grade security and reliability
Simple IoT device interface
Easily connects IoT applications to configure, control, and consume RAIN data, with native support for MQTT
Fast gigabit ethernet connectivity
Brings fast network connectivity to IoT applications
Rich peripheral and accessory support
Provides versatility, including support up to 32 antennas, to seamlessly integrate reader into customized IoT solutions
Compare Specifications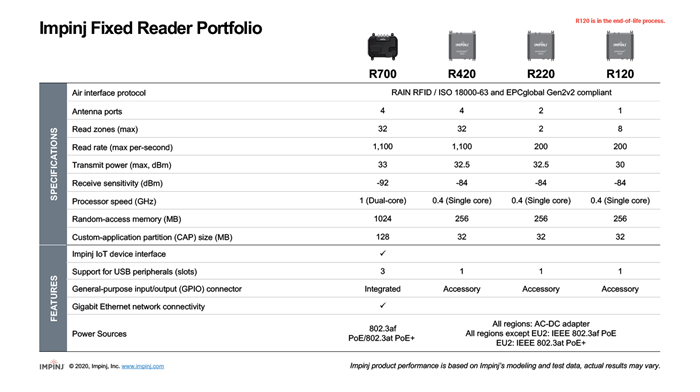 Support and Documentation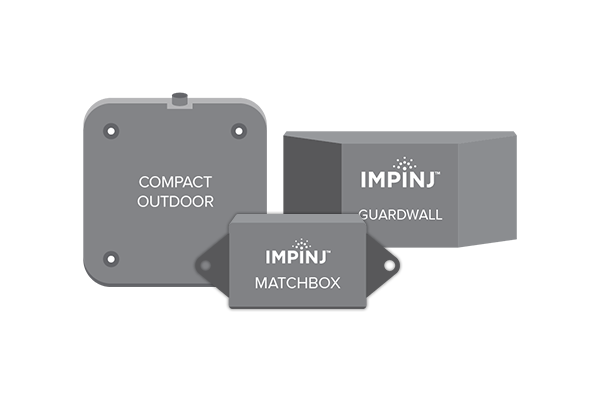 Impinj reader accessories support custom solution development
Impinj accessories include antennas that connect to RAIN RFID readers and come in an assortment of sizes and enclosures to support proximity, specialized, and distance read zones.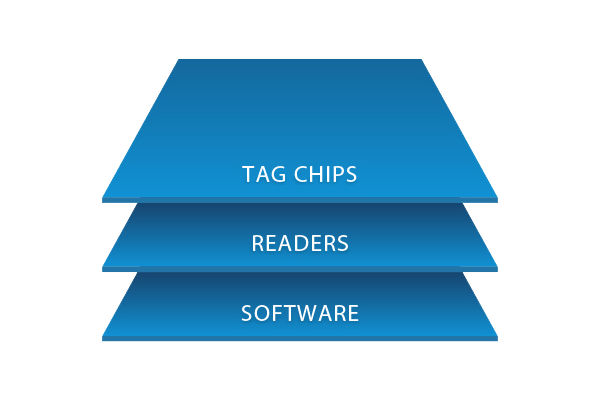 Impinj connectivity platform—a foundation for IoT solutions
The Impinj platform lays a foundation for IoT solutions development, extending the Internet's reach from the cloud, through edge connectivity devices, all the way to physical items. Our broad partner ecosystem uses our platform's best-in-market products, capabilities, and technology to deliver whole products that address business needs. Wirelessly connect everyday items to identify, locate, and protect them. Easy to deploy and use, our platform delivers performance unequaled by mix-and-match approaches built from other vendors' products.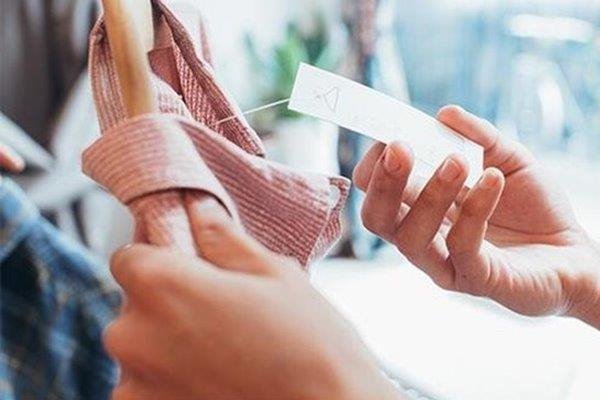 Find RAIN RFID tags and inlays built with Impinj chips
Impinj partners provide a vast range of tag and inlay products built with Impinj chips inside, providing unmatched system performance and item-level visibility for applications in industries from retail to healthcare, hospitality to supply chain.