Polyplastics Automates Tracking of Raw Materials with RAIN RFID
Leading engineering plastics manufacturer deploys Impinj platform to provide cost-effective, accurate tracking of raw materials in real-time.
Polyplastics automates tracking of raw materials with Impinj platform
Polyplastics is a leader in the engineering plastics industry with a vision to turn their current factories into smart factories. As global demand for its products grows, the company needed a cost-effective solution that automated tracking of raw materials. Polyplastics turned to Impinj to implement a RAIN RFID solution built with the Impinj platform that automates tracking of raw materials in their main Fuji factory.
Reduced deployment cost by ¼ with an effective tracking solution
Transformed inventory tracking from a manual process to a paperless, automated process
Increased visibility with real-time inventory tracking of raw materials
Reducing costs and environmental footprint with automation
One of the world's largest engineering plastics manufacturers, Polyplastics manages huge amounts of raw materials in order to produce various plastics and polymers products. As the company continues to expand, it needed to find a solution that would transform the main Fuji factory into a smart factory—including automating the tracking of raw materials as they move through the production process. Factory workers previously relied on paper forms which were time-consuming and not eco-friendly. Polyplastics explored previous RAIN RFID solutions that required multiple readers installs, which were time-consuming and cost-prohibitive. When the company deployed the Impinj platform, they found an optimal solution that reduced installation cost by ¼ and provided accurate real-time tracking over a wide area.
Smartrac DogBone tags embedded with Impinj Monza R6-P chips are attached to plastic pallets that carry raw materials such as resin.
Tags are assigned QR codes that give tracked materials individual identities.
Impinj xSpan gateways are installed at the overhead of various entry and exit points, such as gates and elevators, throughout the factory to track materials as they transition through the warehouse.
Data captured by Impinj xSpan gateways is monitored and interpreted by Impinj ItemSense software to provide real-time inventory information.
A tracking solution that's cost-effective, environmentally friendly, and accurate
Cost-effective solution that delivers
Impinj's RAIN RFID solution exceeded Polyplastics' expectations for traceability accuracy, and deployment time and cost. Total deployment cost was ¼ of the cost of installing multiple readers. Based on the success of deployment at the Fuji factory, the company plans to implement the solution at other locations to fulfill their vision of smart factories.
Accurate real-time inventory monitoring
Real-time monitoring of Polyplastics' inventory allows the company to maintain accurate stock levels of raw materials at all times. This contributes to an overall increase in manufacturing efficiency, ensuring that raw materials are available for the production of finished goods when needed.
Reducing waste while adding real-time visibility
Polyplastics strives to improve its environmental impact wherever it can. Using the Impinj platform, the company was able to make the process of tracking raw materials paperless while providing real-time visibility of inventory—something paper invoices couldn't do.
---
---
Wednesday, February 19, 2020
Polyplastics
Founded in 1962, Polyplastics is Japan's first engineering plastics manufacturer. The company strives to be the world's number one solution provider for engineering plastics and polymers. Products include acetal copolymer, polybutylene terephthalate, liquid crystal polymer, and others. Polyplastics currently employs over 2,100 employees around the world.
---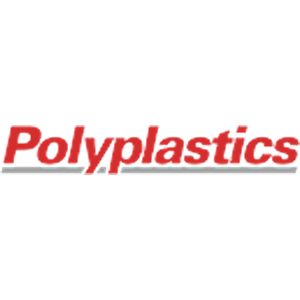 Avery Dennison
Avery Dennison Corporation (NYSE: AVY) is a global materials science and digital identification solutions company that provides branding and information labeling solutions, including radio-frequency identification (RFID) inlays
---
Sign Up for the latest news
Partner-Built. Impinj-Powered. Designed for You.
Our partners design solutions that are flexible, scalable, and built for your business.
Find a Partner
Get the latest industry happenings delivered straight to your inbox