Heathrow Airport Pilots RAIN RFID Project to Track Luggage Carts
Heathrow Airport's RAIN RFID pilot ensures luggage carts are readily available for travelers when they need them the most.
Airport staff increase operational efficiency with RAIN RFID
Heathrow Airport, one of the world's busiest airports, needs to have luggage carts available for use by visitors. The airport wanted to gather data on luggage cart usage to improve customer experience and operational efficiency of airport staff. With its RAIN RFID solution, Heathrow's Innovation Team:
Improved cart replenishment speed, especially during busy travel times
Decreased time spent manually locating carts
Increased insights into the frequency of cart usage
Heathrow Airport improves luggage cart availability
Heathrow Airport's passengers generate a high volume of luggage that needs to be transported using luggage carts. During busy times, carts may run out and cause frustration for travelers. Previously, staff had to manually sweep through various parts of the airport to relocate carts.

Heathrow Airport deployed a pilot project using RAIN RFID technology provided by Vero Solutions which utilized Impinj xPortal gateways to improve operations and traveler experience by ensuring carts were available when and where passengers need them. Here is how the solution works:
The airport tagged carts with RAIN RFID tags
Impinj xPortal gateways installed around the airport's baggage-claim area identify the tagged carts
Vero Solutions' software interprets the RAIN RFID data and alerts airport staff if the number of carts become extremely low and require replenishment
The solution allows the airport to manage cart inventory, monitor service contractor performance, and establish a maintenance history for each trolley. If the pilot project is expanded into full deployment, the airport expects data gathered from the RAIN RFID solution to help further reduce operations cost and improve traveler experience.


---
Providing trolleys in the right place at the right time can significantly enhance passenger experience. The data collected by the system will enable our forecasting teams to improve modeling tools, so the replenishment process can be planned more effectively. In addition, live data of stock levels will warn the trolley management teams if trolley numbers in key areas are getting low.
---
Improve airport experience for busy travelers
Improve traveler experience at the airport
Heathrow Airport improves customer experience by ensuring that luggage carts are available when they are most needed. Data collected by RAIN RFID helps airport staff better forecast usage of luggage carts and increase the efficiency of the replenishment process.
Increase operational efficiency
Airport staff can now use data provided by RAIN RFID to forecast usage of luggage carts and redistribute labor when usage is low. Heathrow Airport can also use the data to monitor performance of service contractors that manage the maintenance and replenishment of luggage carts.
---
Article tagged as:
---
---
Tuesday, April 24, 2018
Heathrow Airport
Heathrow Airport is the United Kingdom's hub airport with more than 80 airlines flying to more than 180 destinations. One of the world's busiest airports, Heathrow serves over 78 million travelers annually.
---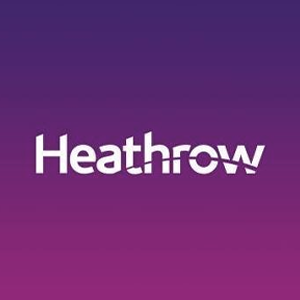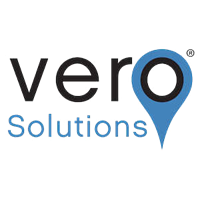 Vero Solutions
Used in warehouse, manufacturing, industrial, and commercial environments across the UK, Vero provides businesses with the necessary expertise to create innovative tracking solutions. With in-depth knowledge of different hardware and software technologies, and a 24/7 support service, Vero tracking solutions improve productivity, profitability, and safety.
---
Sign Up for the latest news
Partner-Built. Impinj-Powered. Designed for You.
Our partners design solutions that are flexible, scalable, and built for your business.
Find a Partner
Get the latest industry happenings delivered straight to your inbox