Post COVID-19: 5 Ways RAIN RFID Can Transform the Auto Industry
Automation with Impinj can transform the automotive supply chain to build resiliency against an uncertain economy.
Many industries will be feeling the effects of COVID-19 for months and years to come. The automotive industry is not spared from this: the ripple effects of long closures, lost labor, and slowed purchases are forcing many companies to rethink their manufacturing and shipping logistics to cope with challenges like closed suppliers, changing markets, and employee safety.
Building resilient supply chains
This time last year, very few businesses would have anticipated the effects of COVID-19. While the full impact has yet to be revealed, it makes one thing very clear: the companies that will succeed will be those who build resiliency against even unforeseen events into their supply chain. And while COVID-19 has had disastrous consequences, it can also serve as a wake-up call and opportunity to start building that resiliency. Companies can start by increasing visibility into their supply chain, implementing automation, and improving risk mitigation. Below, we outline how several Impinj customers have fortified their operations and supply chains using data they gleaned from RAIN RFID.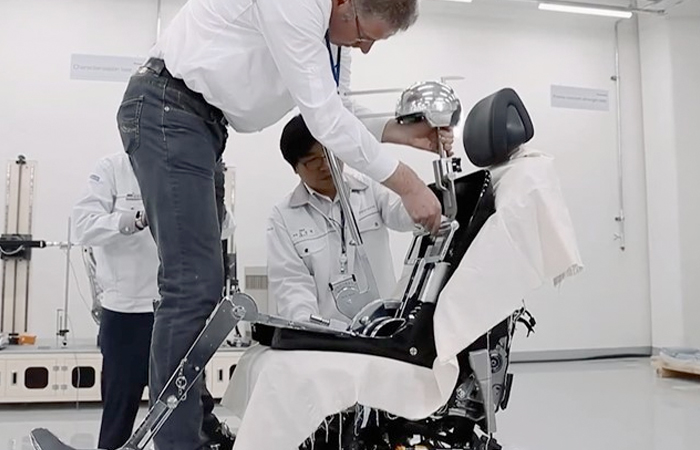 Strategic digital transformation
Faurecia, a global automotive supplier headquartered in France, strategically transformed their operations according to Industry 4.0 principles. Their digital transformation of manufacturing operations included optimizing their production lines with RAIN RFID, increasing visibility into their assets and supply chain.
After implementing RAIN RFID, the data they gathered helped them improve operations throughout 12 of their plants, increased their product traceability, and reduced manual tasks by automating or improving processes in shipping, receiving, and transferring. With their new increased visibility, field workers had both a better understanding of the activities on the plant floor and the data needed to make informed decisions about future operations.
Although Faurecia started this process well before COVID-19 was making headlines, their outcomes are something that automakers today will want to take note of: with improved production insight provided by data from RAIN RFID, they are better prepared to make informed decisions and buffer their operations against the unexpected.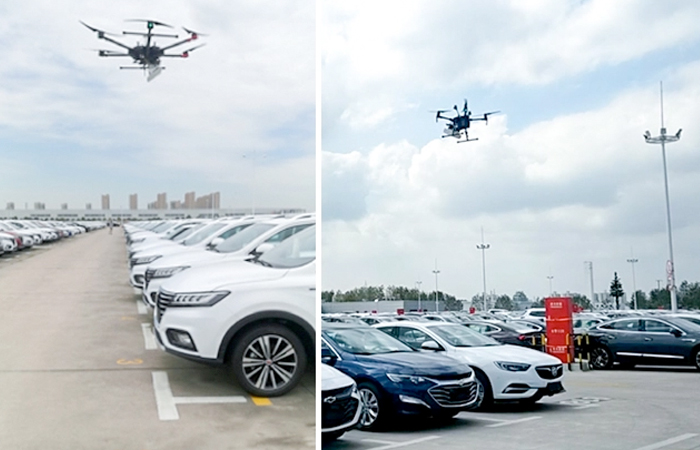 Faster and smarter through automation
A subsidiary of one of China's largest car manufacturers, SAIC Anji Logistics Co., Ltd conducts regular stock checks of the lots where their finished vehicles await shipment. To do this, they have turned to drones powered by RAIN RFID.
Before drone automation, this task could put the entire vehicle lot out of commission for over 24 hours as data was collected by workers on foot and entered manually. RAIN RFID-powered drones have cut the time it takes to track inventory by 50%, and increased accuracy to nearly 100%.
Besides the additional accuracy and efficiency, there is another ROI to consider: social distancing. Automation, and in particular drone technology, permits social distancing and provides some stability into operations—both strong considerations for moving forward In a post-COVID-19 economy.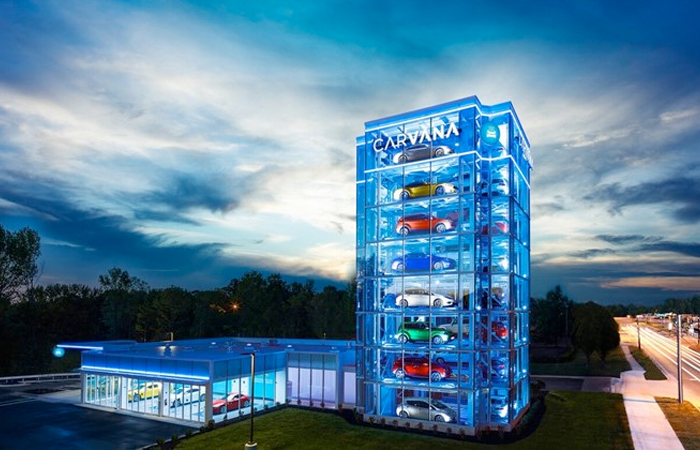 Keeping inventory visible
Carvana, an online used-car reseller based in the United States, used RAIN RFID to automate the management of the tens of thousands of cars in their inventory. Their solution helped them keep track of their inventory in hubs across the country.
The historical usage data RAIN RFID provided helped them reduce bottlenecks by making it possible to anticipate changes based on past events, allowing them to schedule more workers around higher inventory times. It also improved the shopping experience for customers with fast answers from automatic inventory tracking.
Inventory data from RAIN RFID has helped Carvana pivot their strategy in response to uncertain times, including an entirely online car-buying experience and offering touchless delivery of inventory. This flexibility helps them build resiliency into their operations.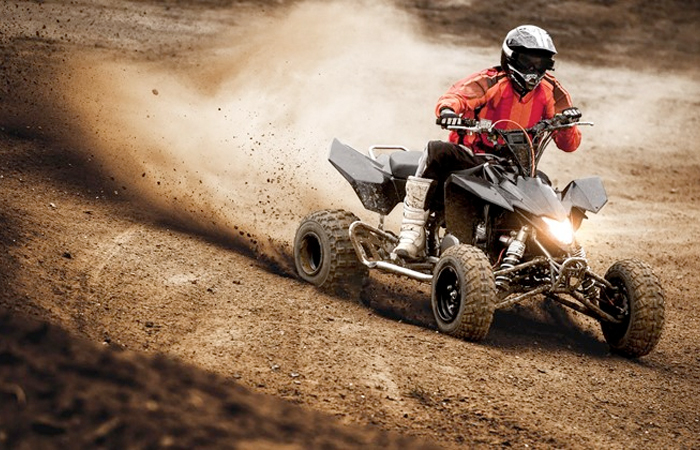 Efficient for growing demand
An international powersports company based in the United States, Polaris used RAIN RFID to automate the checks of assembly materials in the production line. Previously a manual, repetitive task prone to errors, RAIN RFID validated the count and accuracy of materials as they made their way down the assembly line. Switching to this automated system increased their accuracy by 30%.
Adding automation in the assembly line makes for easier social distancing, but that isn't the biggest addition they've made during this challenging time: teams in Minnesota and Alabama have begun using the assembly line and 3D printing equipment to create face shields for medical personnel battling COVID-19. They've also partnered with Goggles for Docs to donate nearly 1,300 pairs of goggles. While this isn't directly related to the ROI they've experienced from RAIN RFID, their rise to the occasion deserves a callout.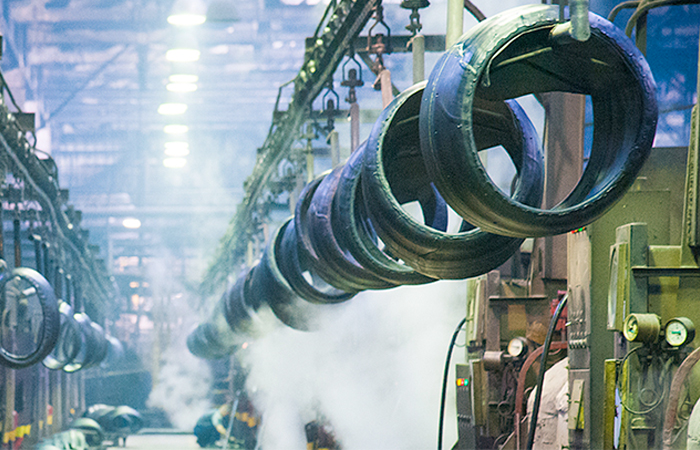 Starting from the very beginning
MESNAC proves that it's never too early in the process to implement RAIN RFID: as the world's largest producer of tire manufacturing parts in the world, they ensure the tire-manufacturing equipment they create has the ability to embed RAIN RFID tag chips into tires at the very beginning of the tire life-cycle.
Introducing RAIN RFID into the manufacturing equipment not only helps manufacturers track the tire from production to sales, it helps the consumers understand the tire's manufacturing date, brand, and mileage.
Incorporating RAIN RFID on the supply side is an advantage that has made MESNAC the largest supplier of tire manufacturing equipment, not only in China, but across the world. As the economy reopens, the companies that succeed will be the ones who think creatively, and execute on big ideas, and most importantly, add resilience into every stage of their supply chain.
---
Article tagged as:
---
---
Thursday, July 2, 2020
Sign Up for the latest news
Looking for more content? We've got you covered
Learn more about Impinj and RAIN RFID in our resource library
Visit Library
Get the latest industry happenings delivered straight to your inbox