MESNAC Enhances Manufacturing Equipment with RAIN RFID
MESNAC, the world leader in tire manufacturing equipment, elevates their products by employing RAIN RFID from the very beginning of the supply chain.
Building trust at the very beginning of the supply chain
Tire performance directly affects the safety of a vehicle and the experience for a driver. Tire manufacturers rely on manufacturing solutions that will result in superior tire products that they can bring to market. As the world's largest producer of tire machine manufacturing products, MESNAC supplies tire manufacturers with technology that manages the entire lifecycle of tires. By making RAIN RFID readily available to their tire machine customers, MESNAC:
Makes it easy to embed a RAIN RFID tag during tire manufacturing
Enables customers to track data throughout a tire's lifecycle, even after retreading
Delivers a durable solution that can withstand harsh conditions on the road
RAIN RFID embedded tires add value and full lifecycle visibility
MESNAC produces the machines that the majority of tire manufacturers worldwide use to create their tires. Tires have to withstand harsh conditions throughout their life cycles. MESNAC relies on Impinj products for their durability and longevity. MESNAC sees RAIN RFID as an added value and competitive advantage when offering a comprehensive tire manufacturing solution to their customers. RAIN RFID can help track a tire's manufacturing date, brand, and mileage; this information can help manufacturers track the tire from production to sales. After a decade of perfecting the technology, MESNAC is preparing to further invest in RAIN RFID to improve management of the tire manufacturing process, including marketing and R&D.
MESNAC embeds tires with RAIN RFID tags containing Impinj chips at the very beginning of manufacturing.
Impinj Indy R2000 RAIN RFID reader chips provide read/write capability on the manufacturing line allowing the tracking of tagged tires throughout the manufacturing process.
When combined with other technologies, the end customer can use this data to understand age, brand, and mileage of a tire throughout its lifecycle.
Providing tire manufacturers with lasting value
Monitor performance and anticipate issues before they occur
Data from RAIN RFID tire tags, when combined with tire pressure monitoring systems, vehicle terminal data, and GPS data, inform intelligent tire management platforms that can be used by vehicle fleets for mileage statistics, safety monitoring, and consumption analysis. as well as storage, allocation, and retread management.

Track data throughout a tire's lifecycle
When embedded at the very beginning of the manufacturing process, the tag can contain all the information needed to manage the tire's entire lifecycle. With the success of this implementation, MESNAC plans to invest further in RAIN RFID throughout the whole tire management system—including in marketing and R&D.

Durable solution that's built to last
MESNAC has been relying on Impinj Monza chips for over ten years. Impinj tag chips can operate reliably and independently for years without maintenance, are light enough to not add weight or take up too much space, and durable enough to withstand anything that a tire might encounter over the course of its life: harsh road conditions, heat, cold, wear and tear, and even retreading.
---
Article tagged as:
---
---
Friday, May 15, 2020
MESNAC
Established in 2000, MESNAC is the world's largest producer of tire manufacturing parts in the world. MESNAC is committed to research and development and innovation in the rubber industry: as an early adopter, MESNAC has advocated for the use of RAIN RFID for over a decade.
---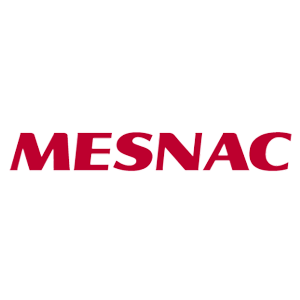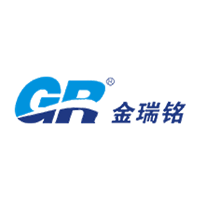 Shenzhen Genrace Technology Co., Ltd.
Shenzhen Genrace Technology Co., Ltd. specializes in product design, R&D, production, and sales to provide customers with one-stop IoT product solutions. Based on GS1's Gen2 protocol and ISO/IEC's 18000-6c standards, their tags, readers, and antennas help customers to identify, locate, authenticate and engage items.
---
Sign Up for the latest news
Partner-Built. Impinj-Powered. Designed for You.
Our partners design solutions that are flexible, scalable, and built for your business.
Find a Partner
Get the latest industry happenings delivered straight to your inbox