Carvana Uses RAIN RFID to Improve Car Buying Experience
Carvana increases visibility with RAIN RFID throughout their shipment, inspection, and repair processes, resulting in improved customer experience.
Carvana gains visibility and reduces bottlenecks with RAIN RFID
At any moment, Carvana has tens of thousands of cars in their inventory throughout the US. Each car is in a different state of sale, inspection, or repair. Upon deployment of a RAIN RFID solution from Impinj and TrackX, Carvana was able to gain visibility of their inventory, ultimately increasing their overall efficiencies and improving customer experience.
Effective labor management leading to reduced bottlenecks
Better use of equipment and containers
Easy inventory audits
Maintaining accurate inventory data across the nation
Carvana was looking for a way to automate its inventory management. With a massive high-value inventory in hubs throughout the country, they needed an accurate, efficient, and real-time approach to keep track of their inventory and have up-to-the-moment information about where each car was in the inspection, repair, and shipment processes. Cavana turned to TrackX and Impinj to automate the handling of cars throughout their business. After deploying a RAIN RFID solution in their inspection centers, they saw increased efficiencies in shipment capacity and workforce distribution.
RAIN RFID tag chips using Impinj Monza R6 are affixed to each car as it is received by Carvana. Each tag chip is associated with information about the car such as its VIN and when it was received.
Impinj R420 readers located throughout their inspection centers scan tags and updates information about each car as it moves through the inspection and repair process. Readers are also mounted on Jeeps to run regular inventory checks of their lots.
Carvana staff see updated data about each vehicle to streamline their inventory management and improve sales.
---
Article tagged as:
---
---
Friday, March 22, 2019
Carvana
Founded in 2012 and based in Phoenix Arizona, Carvana's mission is to change the way people buy cars. Carvana.com enables consumers to quickly and easily shop more than 15,000 vehicles, finance, trade-in or sell their current vehicle to Carvana, sign contracts, and schedule as-soon-as-next-day delivery or pickup at one of Carvana's patented, automated Car Vending Machines.
---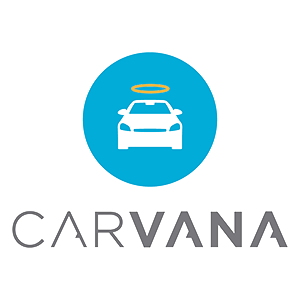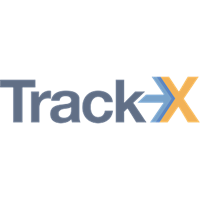 TrackX, Inc.
TrackX is a leader in Supply Chain Automation and Business Process Optimization. Utilizing SaaS-based solutions leveraging auto-ID (such as RAIN RFID) and sensor technologies for the comprehensive tracking and management of physical assets. TrackX's GAME (Global Asset Management for Enterprises) platform enables the Industrial Internet of Things by providing unique item level tracking, workflow processing, event management, alerting and powerful analytics to deliver solutions across a growing number of industries. TrackX delivers significant value to a growing list of Fortune 500 companies and for customers in industries such as transportation, beverage, brewery, hi-tech, hospitality, mining, agriculture, horticulture, manufacturing, logistics/distribution, finance/insurance and government.
---
Sign Up for the latest news
Partner-Built. Impinj-Powered. Designed for You.
Our partners design solutions that are flexible, scalable, and built for your business.
Find a Partner
Get the latest industry happenings delivered straight to your inbox