SAIC Anji Logistics Halves Inventory Time with RAIN RFID and Drones
SAIC Anji Logistics uses RAIN RFID-powered drones to improve inventory accuracy and cut inventory time in half.
Improving work, accuracy, and inventory
To remain on track with demand, SAIC Anji Logistics, a subsidiary of one of China's largest car manufacturers, conducts regular stock checks of lots where finished vehicles wait for shipment. Before, this task could put the entire vehicle lot out of commission for over 24 hours as data was collected by workers on foot and input into the database. RAIN RFID-powered drones increase accuracy and decrease downtime.
50% reduction in inventory tracking time, from one day down to half day
Nearly 100% inventory accuracy with real-time, mid-flight data uploads
50% reduction in manual labor needed to track VIN numbers
A birds eye view of inventory
SAIC Anji Logistics manages millions of cars each year to ship around China. Their vehicle lots must maintain data on thousands of cars for status, quantity, and location with periodic stock checks. But finding a VIN—the serial number printed on the inside of the car windshield— in a 5,000 square meter warehouse lot can be like finding a needle in a haystack for workers. This task is greatly simplified with drones, a solution from Impinj Gold Partner, Beijing Silion, which can do this inventory work much faster than workers on foot, transmitting the correct data to servers in real-time, all without closing the vehicle lot.
During the manufacturing process, the car is affixed with a RAIN RFID tag on the windshield inside a compact reader module designed by Beijing Silion. The car is moved to a finished goods lot to await shipment or sale.
To conduct inventory, a drone containing an Impinj Indy R2000 RAIN RFID reader chip will fly a pre-designed flightpath over each car, accurately collecting data on each one and uploading it automatically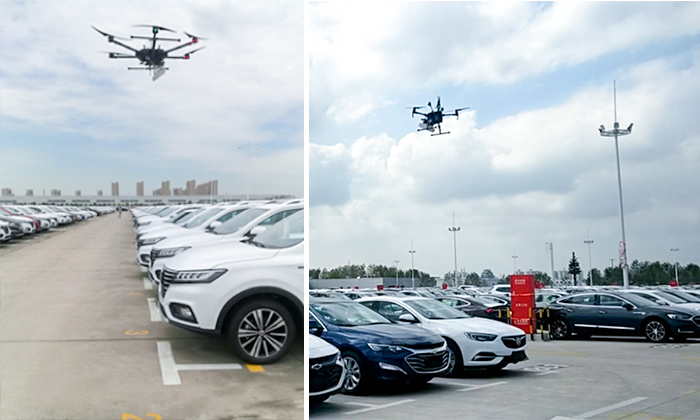 Automation saves time, increases accuracy, reserves human labor
Inventory input time reduced by 50%
Completing a manual inventory check can take six workers the better part of a day to collect data, correct errors, and upload to a database. In order to ensure accuracy, all input and output of vehicles must stop, effectively putting the entire vehicle lot out of commission for nearly 24 hours. Multiply that by the number of times inventory must be performed, and several days of work are lost per year. With drones uploading information as they fly, inventory can be completed in less than half the time, for less than half the effort.
Automatically increase inventory accuracy
Manually collecting the VIN was not only inefficient, but error-prone. Writing down identification numbers for six to seven hours led to a decrease in accuracy as the day went on. The drone transmits data automatically, leading to fewer errors with no degradation over time, while the GPS attachment makes it easy to find individual vehicles each time inventory is updated.
Save human labor for better work
What once took six people walking around a 5,000 square meter warehouse for six or seven hours now only requires a pre-programed flight path and the push of a button. For an especially large vehicle lot, a worker may need to replace the drone battery mid-day. This reserves human labor for more impactful tasks.
---
Article tagged as:
---
---
Tuesday, May 12, 2020
SAIC Anji Logistics Co., Ltd.
Established in 2000, SAIC Anji Logistics Co., Ltd. is a wholly-owned subsidiary of SAIC Motor specializing in automotive logistics. With a distribution network covering 562 cities, SAIC Anji Logistics provides logistics and supply chain services to major automobile manufacturers and parts suppliers.
---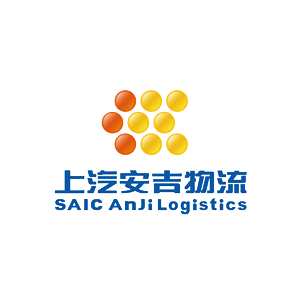 Beijing Silion Technology Corporation
Provides leading RAIN RFID module products for RFID applications.
---
Sign Up for the latest news
Partner-Built. Impinj-Powered. Designed for You.
Our partners design solutions that are flexible, scalable, and built for your business.
Find a Partner
Get the latest industry happenings delivered straight to your inbox