Paragon ID Q+A: RAIN RFID & Healthcare During COVID-19 and Beyond
How gold-level Impinj partner Paragon ID is helping hospitals navigate COVID-19 with RAIN RFID enabled asset management.
Impinj is fortunate to have a diverse network of partners around the world who use the Impinj platform to build creative, groundbreaking solutions. This includes gold-level partner, Paragon-ID, a leader in identification solutions. We sat down with Arron Duddin, smart solutions director for Paragon ID, to ask about working with Impinj and how RAIN RFID is changing asset management in healthcare.
How would you describe your business?
Paragon ID is a leader in identification solutions, as well as a global business: we have sites all over the world, from our RAIN RFID solutions based out of Milton Keynes, UK, to our production facilities in Hull, UK, as well as Argent, France and the US. We focus on the identity of people or objects, using technologies for everything from passports to software delivery for solutions in asset management in logistics and healthcare.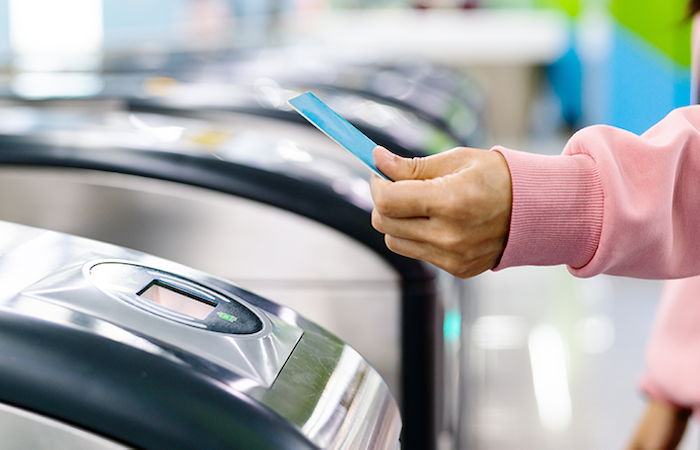 We focus on four core markets. The first is identification, such as passports, bank cards, or drivers' licenses; anything that uses RFID or other technology to identify a person. The second, the biggest side of our business, is in transit and people movement. We provide everything from the tickets or cards that you would use on a train, down to the actual readers and software systems behind ticketing infrastructure. We provide the ticketing solution for all the major cities— from New York to Sydney to London to Paris, and everything in between. Our third market is banking: we provide bank cards, as well as gift card services for companies like Amazon.
The fourth one, and the one that is most relevant to Impinj, is our track and trace solution. We're behind everything in the value chain. We buy Impinj Monza 4 series RAIN RFID tag chips and convert them into labels, and then do everything up the value chain, including the installation, commissioning, software development, and developing the asset tracking solution; whether that's in healthcare, logistics, or production line tracking, and everything in between. In the healthcare industry our RFiD Discovery platform is the market leader in the UK for medical device tracking.
How are the solutions that Paragon ID sells enabled by the Impinj platform? What are the Impinj products that you use within those solutions?
Healthcare is the biggest market share for our track and trace solutions. As the market leader in the UK, we're using Impinj Speedway RAIN RFID readers and Impinj xSpan RAIN RFID gateways on site to track medical devices in hospitals.
We've been quite influential in the COVID-19 fight. Tracking medical devices helps hospitals understand how many different devices they've got on site, and provides cost savings in procurement, but it also helps them quickly locate where those assets are—to know if a ward is short on assets, or if they've moved into other wards. Our solutions help hospitals ensure that the right piece of equipment is in the right place at the right time. We're currently in the process of rolling out a track and trace solution at a new hospital in Plymouth, which is the largest RAIN RFID deployment in a hospital in the UK.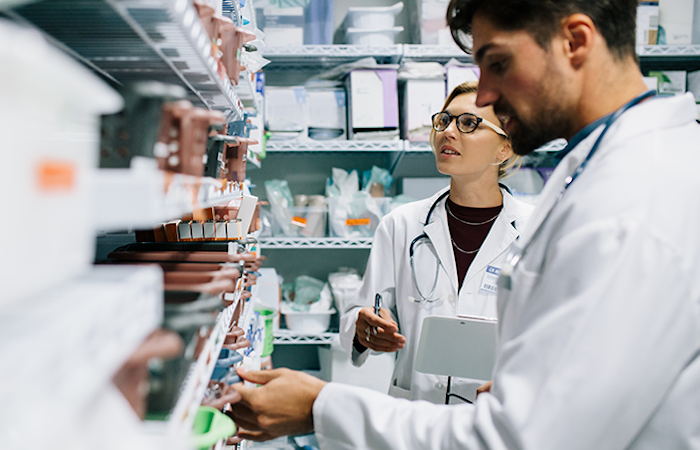 How have the companies or markets you serve been affected by the pandemic?
Obviously, a lot of what we do involves identifying people and objects, and then managing the movement of them, whether that's tracking an asset or enabling a journey. When you look at the whole range of our traditional markets, like ticketing for transport, they've obviously been impacted—fewer people are traveling. But there's been an upsurge in other areas like healthcare, where most governments around the world are investing more into their healthcare provisions to fight against the COVID-19 pandemic. We've been able to be involved and deploy a number of healthcare solutions to help in that fight, but we also track and monitor important assets like reusable PPE.
What is your vision of the future, both for your company and your customers?
When you look at the markets that we work in, particularly around the movement of assets and people, company headcounts are probably going to be declining. The impacts we're seeing, both in the UK and now globally, will likely result in numerous redundancies and a reduction in workforce. Most businesses are looking at where they can reduce and save costs, which normally involves some form of automation process. When you look at how COVID-19 is transmitted, touch is obviously a risk: businesses are also looking at health and safety concerns, and how to improve safety for their employees by reducing touch.
These are two things that lend themselves very well to enabling RAIN RFID. When you look at what we're expecting in terms of our markets, certainly from the asset traceability perspective, we see large growth potential.
In 2020, what were the biggest problems your customers were facing? What did they request your help in solving?
Track and trace solutions support asset location issues in the healthcare environment. Helping our customers solve problems involves looking at how the technology supports their business requirements, which are their patient requirements. Hospitals are looking to us to help solve new challenges in how technology can be used for delivery of care to those patients, especially now with COVID-19.
We are now using the RFiD Discovery platform for more things COVID-19 related. We are seeing more demand for real-time information on asset location so that critical equipment can be deployed faster, or the utilization of that equipment can be known earlier. If you have a national center or regional center looking to divert COVID-19 patients to certain hospitals based on the availability of equipment like ventilators or ICU beds, our technology can be used to identify how many beds or ventilators are available and where, so that demand can reach capacity.
Rather than send a patient to a hospital that does not have equipment available to support them, they can divert that patient early on to another hospital that does. We're finding more demand for that use case.
Aside from knowing where equipment is needed, we are very strong in knowing what equipment is available. RAIN RFID is a great way to perform audits. Typically, without RAIN RFID, a hospital would spend months auditing equipment, with workers walking around with clipboards trying to work out how many bits of equipment they have. As the audit wears on, the equipment would be needed in a ward, and the audit would end up being only about 60% accurate. When you implement a RAIN RFID solution like ours, accuracy immediately ramps up between 90% to 100%. That gives hospitals real knowledge of what equipment they have available and how many bits of equipment they need to support.
We're seeing governments all across the world spending lots of money on PPE. Single use PPE has a big environmental impact and a high cost, so reusable PPE is now coming to the fore. In order to stay within safety regulations, having a system like RAIN RFID creates an auditable trail of how many times it's been used. That's another big driver for us as well.
About Paragon ID
Paragon ID, a gold-level Impinj partner, is a leader in identification solutions, in the e-ID, transport, smart cities, traceability and brand protection and payment sectors. Using the latest technologies such as RFID and NFC, Paragon ID provides smart cards, tickets, labels and tags to worldwide clients in diverse markets including public transport, aviation, automotive, manufacturing, logistics, gaming and retail.
---
Article tagged as:
---
---
Thursday, February 11, 2021
Sign Up for the latest news
Looking for more content? We've got you covered
Learn more about Impinj and RAIN RFID in our resource library
Visit Library
Get the latest industry happenings delivered straight to your inbox