Impinj Monza 4 Series RAIN RFID Tag Chips
Impinj Monza 4 series are specialty RAIN RFID tag chips that provide application-specific features such as privacy, enhanced performance, and flexible memory that are optimized for use in manufacturing and supply chain industries.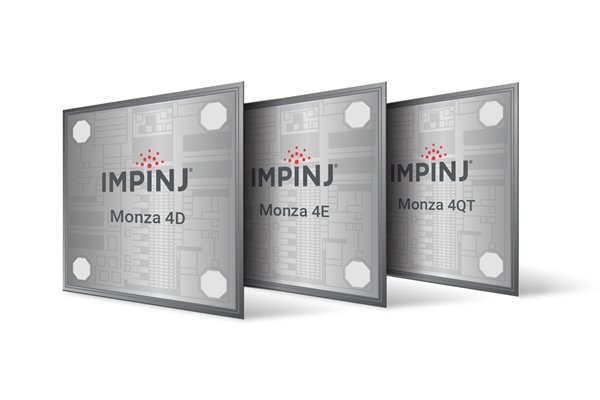 Find the right fit for specialty applications
Impinj Monza 4 series chips are available in three different variants to meet the needs of complex use cases. Chips in this series provide options for large memory capacity, omnidirectional reading capability, and tag data protections.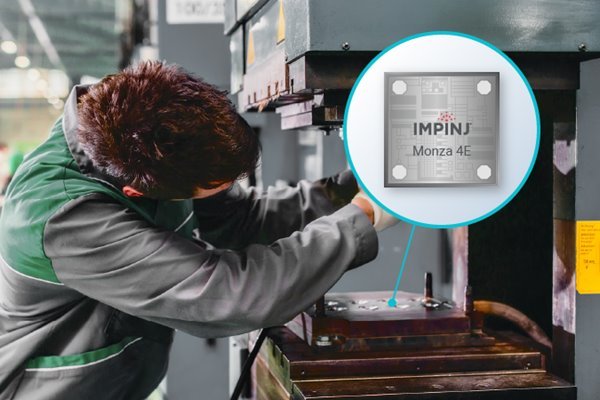 Impinj Monza 4E enables storage of extended serial numbers
Impinj M4E RAIN RFID tag chips enable small, inexpensive tags with extended EPC memory and high read rates. Monitor longer serial numbers, such as mobile equipment identities, electronic components, industrial parts, and government assets with Impinj M4E's capability to support extended EPC memory up to 496 bits.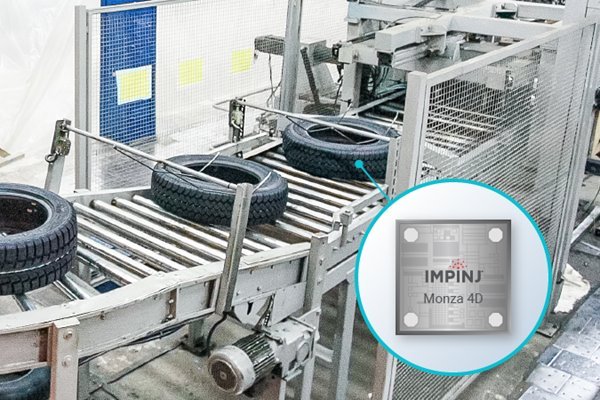 Impinj Monza 4D features superior sensitivity with omnidirectional performance
Impinj M4D RAIN RFID tag chips enable small, low-cost omnidirectional tags with high read rates for applications requiring standard memory sizes. Ideal for challenging applications where large memory is not required, Impinj M4D tag chips offer superior performance, True3D antenna support, and a standard memory size. Two fully independent antenna ports enable true omnidirectional tags that readers can see from any angle.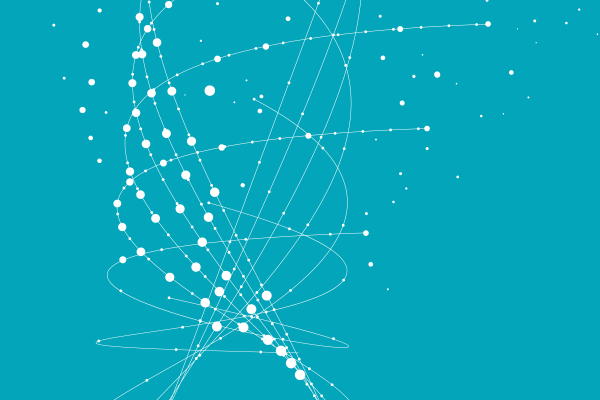 Why use Impinj M4 series tag chips
Impinj M4 tag chips are deployed in RAIN RFID solutions around the world. Choose these tag chips if you need:
More memory: meet use case requirements with larger memory capacity and multiple configuration options


Omnidirectional reading: tagged items can be oriented in any direction in the read zone


Tag data protection options: create private data profiles with Impinj QT technology or limit access via short range capability and Access/Kill commands


Packaged tag options: embed RAIN RFID tags into electronic components or build ruggedized tag designs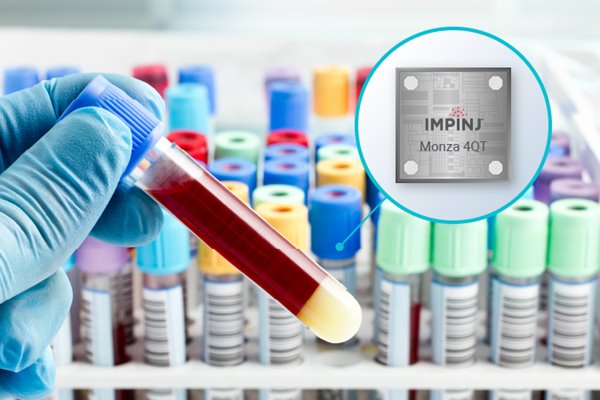 Impinj Monza 4QT includes storage profiles for public and private data
Impinj M4QT RAIN RFID tag chips enable users to maintain a public and private data profile for confidential data storage and consumer privacy, coupled with large user memory. Assets requiring authentication, such as personnel IDs and pharmaceuticals, are more secure with Impinj M4QT tag chip's ability to store confidential data in a private profile while providing less sensitive data in a public profile. Extended user memory enables a portable, private database that travels with the tag and protects data confidentiality providing consumer privacy.
Impinj tag chip features
for high performance RAIN RFID tags
FastID high-speed reading*
Reduce inventory time by simplifying the steps needed to identify a tag when using a TID-based numbering system
* Supported by Impinj M4D, Impinj M4i, and Impinj M4QT
TagFocus read redundancy prevention
Unique algorithm prevents multiple reads of the same chip so that hard-to-read tags can be read more accurately within a complex population of tags
True3D antenna technology
Two fully independent antenna ports enable high-performance, omnidirectional tags
Compare Specifications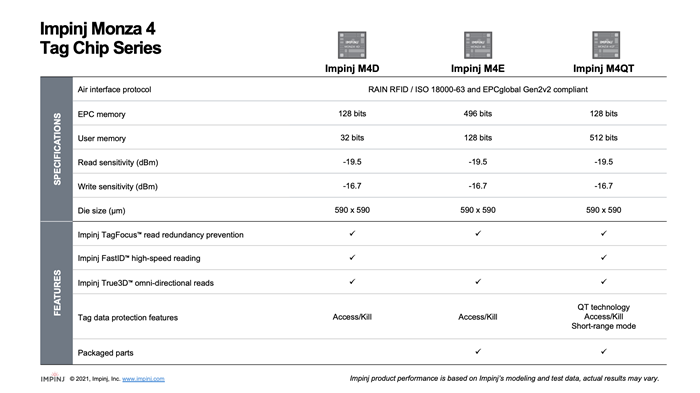 Support and Documentation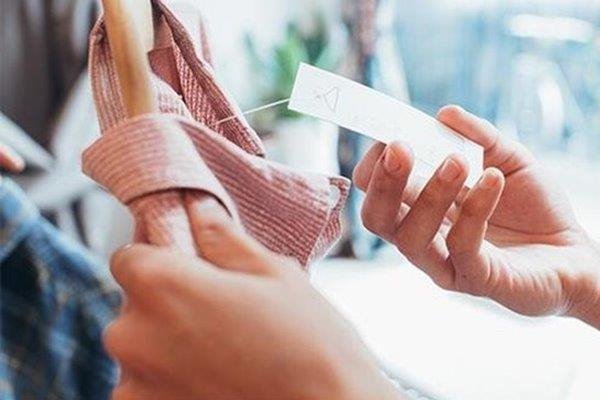 Find RAIN RFID tags and inlays built with Impinj chips
Impinj partners provide a vast range of tag and inlay products built with Impinj chips inside, providing unmatched system performance and item-level visibility for applications in industries from retail to healthcare, hospitality to supply chain.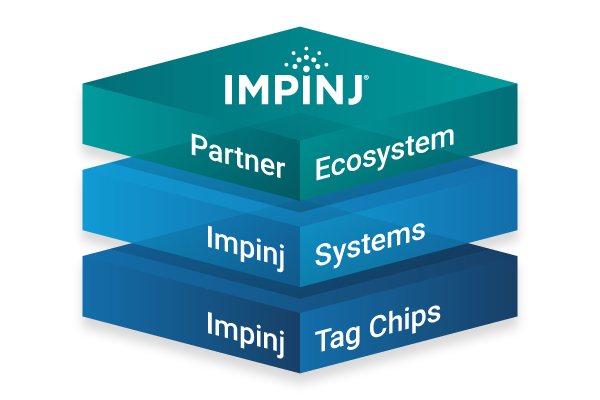 Impinj platform — a foundation for IoT solutions
The Impinj platform lays a foundation for IoT solutions development, extending the Internet's reach from the cloud, through edge connectivity devices, all the way to physical items. Our broad partner ecosystem uses our platform's best-in-market products, capabilities, and technology to deliver whole products that address business needs. Wirelessly connect everyday items to discover, engage with, and protect them. Easy to deploy and use, our platform delivers performance unequaled by mix-and-match approaches built from other vendors' products.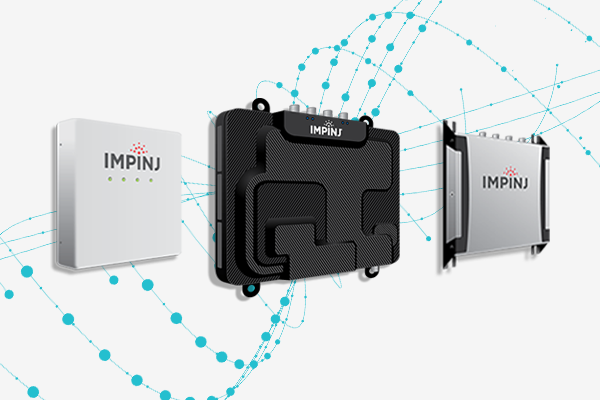 Learn more about Impinj readers
Impinj readers wirelessly connect items to the Internet with the performance, quality, and reliability necessary for robust solutions. With numerous form and deployment options, Impinj RAIN RFID readers offer flexible implementation to meet your unique needs.