How Do I Know if RAIN RFID Is Right for My Application?
There are many things to consider while navigating RAIN RFID. We asked our in-house experts for their insights.
Is RAIN RFID Right for Your Application?
RAIN RFID, a passive wireless technology, is already being used to connect billions of everyday items to the Internet, introduce transparency into operations, and collect data to create actionable insight in supply chains, retail, healthcare, and more. But with support for such a wide array of applications, it can be difficult to answer whether or not it's right for your application. This blog will help you better understand RAIN RFID and determine if it is right for you.
What differentiates RAIN RFID from other solutions?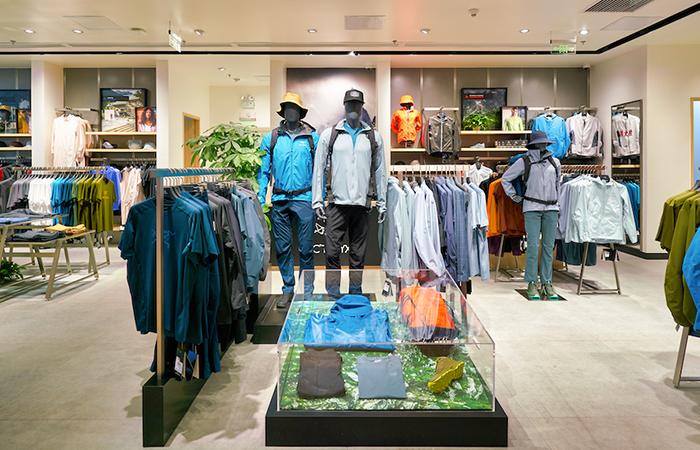 Radio Frequency IDentification (RFID) is a form of wireless communication that uses radio waves to identify and find objects. RFID is a generic term that encompasses different frequencies and standards.So what differentiates RAIN RFID from other kinds of radio frequency technology?
RAIN RFID uniquely identifies an individual item beyond just its product type and is:
Battery-free
Readable without line of sight and at high volume at short-to-medium range
Flexible in form, with a wide variety of tags that can be attached to anything
What problem does RAIN RFID tracking solve?
RAIN RFID has so many diverse real-world applications—from apparel, luggage, and tire tracking, to inventory management and visibility, even laundry monitoring, and creating the lab of the future—that this is a difficult question to answer completely. On its most basic level, however, RAIN RFID enables someone to identify an item, authenticate it, and locate it within a designated space.
An area where RAIN RFID really shines is inventory tracking, visibility, and management. Inventory is a retailer's largest investment: knowing what they have and where it is continues to be fundamental to a retailer's success and profitability. Inventory visibility will only grow in importance as more shoppers expect an omnichannel experience, allowing the retailers who adopt RAIN RFID to quickly and efficiently fulfill orders online and in-store.
But a RAIN RFID solution isn't limited to retail inventory—nearly every business in the world is comprised in some way of moving parts. Businesses that produce or sell a product need to know what they have and where they have it—or risk non-optimized sales and revenue. RAIN RFID helps businesses keep track of their assets, parts, inputs, and final products, adding transparency to those moving parts and allowing data and insight to be gleaned from the movement. So a hospital can track medical garments or important medical equipment, a drone can conduct inventory from the air, and warehouses can ensure that the correct pallets are loaded and shipped—all using the same fundamental technology.
What are the requirements for RAIN RFID use?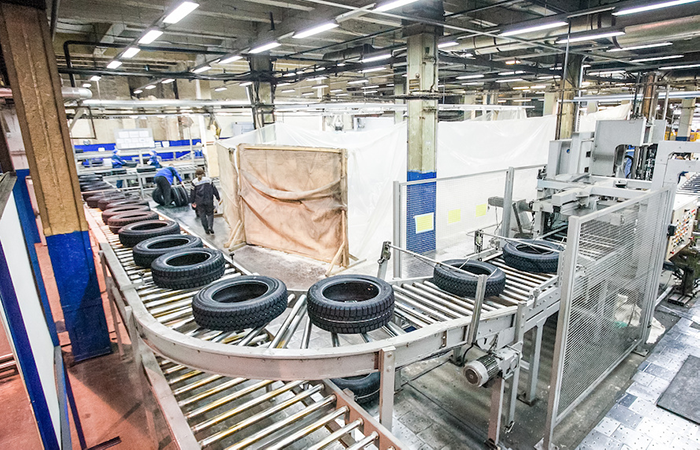 On a technical level, a RAIN RFID system is composed of:
a RAIN RFID tag: The tag comprises a RAIN RFID endpoint IC and an antenna that allows readers to gather information from the endpoint IC. This tag can be attached to any item, like a package, asset, or even inventory like a t-shirt or mascara.
a RAIN RFID reader: the reader delivers power to the passive RAIN tag to gather information. Readers come in many forms, including handheld, fixed, embedded in robots, connected to conveyor belts, or even integrated into a point-of-sale terminal.
Aside from the technical requirements, it is helpful to have an outlined problem or pain point that visibility can help solve. RAIN RFID by itself is not a panacea. Because RAIN RFID deployments often involve transforming operations on multiple levels, you can't really implement RAIN RFID halfway—RAIN RFID requires significant buy-in and cooperation across departments to provide valuable data and automation, but those insights must be acted on in order to be effective.
Many successful RAIN RFID implementations have involved a holistic approach that reviews business processes in light of the newly surfaced data. This review might bring previously hidden inefficiencies to the surface: roles and responsibilities of people could change, and processes might evolve, in response to this new data.
So the final requirement of RAIN RFID is an appetite for, or at the very least an openness to, change. A recommended strategy: start with implementing RAIN RFID into one small but complete aspect of your business, before wider implementation, instead of a slower, complete rollout.
How will RAIN RFID improve my application?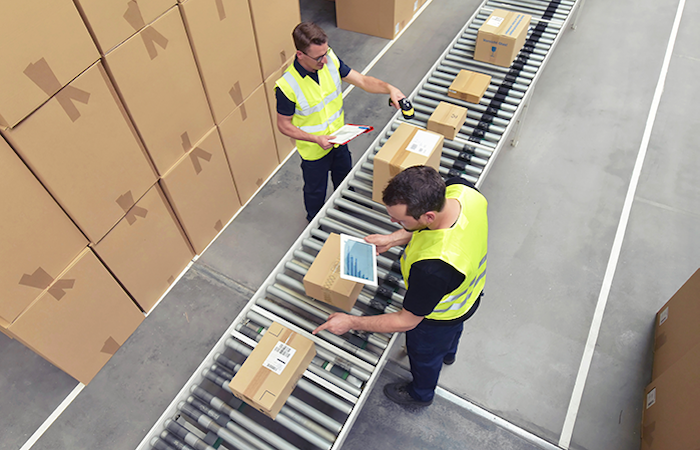 With that last paragraph on requirements, you might be wondering what the payoff is.
More information means more insight for confident business decisions. With RAIN RFID, businesses can access additional insights that weren't previously available, to inform their critical business applications. It also means long-term financial savings, as these data-driven decisions help you invest smartly.
Here's a few overall improvements and efficiencies you can expect from implementing RAIN RFID:
Inventory Management
All retailers must monitor inventory, no matter how time-consuming scanning barcodes and taking manual counts are, or how quickly the results degrade. With RAIN RFID, retailers are able to cycle count quickly, often, and with up to 99% accuracy. Thousands of items can be read simultaneously and without direct line of sight.
Associate Productivity
With RAIN RFID, organizations can alert associates in real-time to take action on tasks like restocking abandoned items, washing hands, checking on patients, or fixing mispacked shipments. Associates can also be more confident in customer interactions, knowing exactly if an item is available and where it is.
Omnichannel fulfillment
Delivery across multiple channels is complex, especially taking social distancing into account. With RAIN RFID, retailers and fulfillment managers can automate and streamline fulfillment processes, and create a more unified, informed omnichannel program. RAIN RFID has helped some businesses respond to new social distancing measures and increase customer comfort, both in-store and online, by increasing limited or no-contact shopping options like buy online, pick-up in-store (BOPIS) or curbside pickup.
Shipment verification
Automated shipment verification means a high level of accuracy with little effort. Tags on pallets, cases, or individual items are read at transition points like dock doors. And teams are alerted when a shipment is incorrectly loaded or incomplete. Extend verification from staging to loading to eliminate any opportunity for error.
Asset management
In healthcare, airlines, or manufacturing, automated real-time asset management can help ensure that all of your tools and assets are being utilized efficiently. Know what you have and where it is located at all times. And automatically monitor usage and maintenance history. When is RAIN RFID the Obvious Answer?
To put it simply: If your business requires visibility and accuracy for your inventory or assets, or you need improved efficiency and automation within your business processes—RAIN RFID is right for you.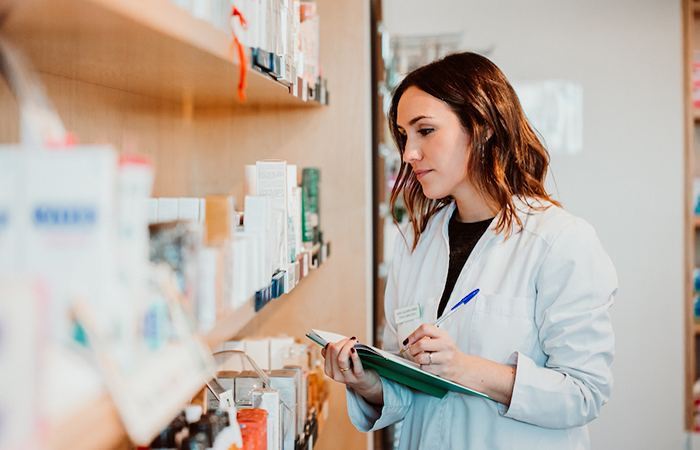 Check out these companies who have achieved compelling results:
You can find more customer stories and blogs in our library.
>>More Customer Stories
---
Article tagged as:
---
---
Tuesday, October 27, 2020
Sign Up for the latest news
Looking for more content? We've got you covered
Learn more about Impinj and RAIN RFID in our resource library
Visit Library
Get the latest industry happenings delivered straight to your inbox