Plexus Drives Manufacturing Efficiencies with RAIN RFID
The Impinj platform helps Plexus Seaside eliminate hours of manual labor and streamline their production process.
Automatically tracking the smallest parts makes a big impact on manufacturing
Plexus helps imagine, develop, and build products for global companies. Their model requires managing high quantities of goods and assets (work-in-process, trolleys, finished goods, process jigs, and other fixtures) during the manufacturing process. RAIN RFID from Impinj helps the Plexus Seaside manufacturing facility eliminate manual searching and scanning, and automate the tracking of each individual moving part or piece throughout each process.
100% accuracy of customer shipments
97% decrease in time spent searching for products
95% savings of time over manual scanning processes in production lines
92% decrease in time needed for re-palletizing of high-mix, low-volume products.
Real-time data and improved reporting drive streamlined production
Building a product from start to finish requires attention to each step in the production process. After finding that manual tracking was both inefficient and caused data collection delays, Plexus Seaside implemented a tracking system built on the Impinj platform to automate the monitoring of goods throughout their development.
Tags with Impinj Monza R6 chips are attached to each item.
A combination of Impinj gateways and readers track each item throughout the production process
Plexus developed an application to integrate with their enterprise systems and deliver real-time data to the shop floor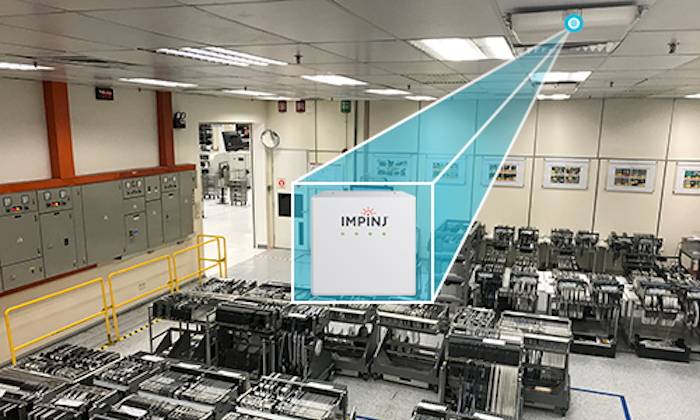 ---

I can now see my products moving from one process to another and understand how much time they stay at any given process idling.

---

Plexus increases manufacturing efficiency, optimizes production
Real-time inventory monitoring leads to more efficient parts stocking
Real-time monitoring of Plexus' production inventory and assets allows the company to maintain accurate stock levels at all times and assess the effectiveness of production lines. They have increased their production efficiency, ensuring that the right parts are available when they are needed. Plexus has also achieved more efficient first-in, first-out control in their high-mix, mid to low-volume products.
Reduced manual scanning and tracking throughout production process
Automating tasks such as shipping, receiving, and transferring of goods has driven efficiencies and substantial time savings. Plexus has seen a 97% time saving when searching for products (both finished goods and work-in-process) and 95% time saving by replacing all manual scanning processes in the production line.
Streamlined shipping and operations
After rolling out the RAIN RFID system in their plant, Plexus saw an improvement in operations on the floor. With their new increased visibility, staff engineers have both a better understanding of the activities on the manufacturing floor and the data needed to make informed decisions about the future of a single component. In addition, they've saved 30% space in their warehouse and have achieved 100% shipment accuracy.
---
Article tagged as:
---
---
Wednesday, November 6, 2019
Plexus
Since 1979, Plexus has partnered with industry leading companies, in the areas of Healthcare/Life Sciences, Industrial/Commercial, Aerospace/Defense and Communications, to help create the products that build a better world. With over 19,000 employees dedicated to providing global design and development, supply chain solutions, new product introduction, manufacturing, and aftermarket services, Plexus is a global manufacturing and engineering services provider that specializes in serving customers in industries with highly complex products and demanding regulatory environments.
---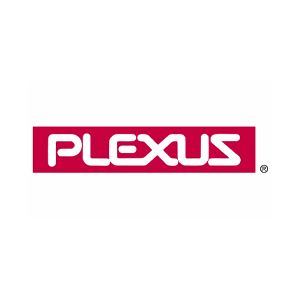 Sign Up for the latest news
Partner-Built. Impinj-Powered. Designed for You.
Our partners design solutions that are flexible, scalable, and built for your business.
Find a Partner
Get the latest industry happenings delivered straight to your inbox