Renewable Energy Manufacturer Improves Operations with RAIN RFID
A leading manufacturer of renewable energy equipment reduced labor and gained asset visibility with their RAIN RFID solution.
Renewable energy manufacturer gains visibility with RAIN RFID
WIP assets and tools frequently went missing or were left unaccounted for, causing plant slow-downs and costly asset loss for a leading manufacturer of renewable energy. The manufacturer had to find a way to reduce errors while tracking and locating critical tools that required calibration. By deploying a solution from Vizitrace and Impinj, they achieved benefits including:
30% greater material inventory visibility throughout the plant
Increased inventory accuracy by 15% while reducing labor cost 10%
Annual savings of 10% due to fewer missed calibrations and lost tools
Increased visibility and inventory accuracy
By tagging assets and tools with RAIN RFID tags and equipping warehouses with Impinj xSpan gateways, the manufacturer is able to gather data to track items as they move through production lines. Impinj xSpan gateways used in tandem with ViziTrace middleware provide data that easily integrates with the manufacturer's existing ERP system.
How it works:
RAIN RFID tags are applied to assets and tools as they enter the manufacturing floor.
Impinj xSpan gateways monitor WIP and finished goods as well as tool storage areas and storage entry/exit points.
As items pass xSpan gateways, ViziTrace software sends information such as calibration records and WIP status to the manufacturer's ERP software.
Accurate inventory tracking that reduces cost, loss, and errors
Extended inventory visibility throughout the plant
Plant employees track WIP items along the production line and can locate important calibration tools as they enter and leave tool repositories which led to a 30% greater material visibility at 0% increased labor costs.
Reduction in human error
The system increased the plant's inventory count accuracy by 15% without additional labor costs. WIP items are now read automatically by xSpan gateways which provide workers with reliable WIP and finished product counts.
Decreased costs associated with missed calibrations and lost tools
With increased visibility on the manufacturing line, the manufacturer was able to prevent missed calibrations and find lost tools before purchasing new ones, leading to a 10% annual savings at the plant.
---
Article tagged as:
---
---
Thursday, November 29, 2018
Renewable Energy Manufacturer
This leading manufacturer of renewable energy harnesses energy from wind, sun, and water to power some of the world's biggest economies and the most remote communities. The company has over 35,000 wind turbines installed globally and is responsible for 25 percent of global hydropower installations.
---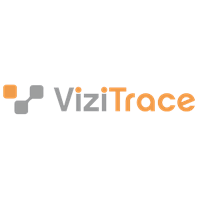 ViziTrace
---
Sign Up for the latest news
Partner-Built. Impinj-Powered. Designed for You.
Our partners design solutions that are flexible, scalable, and built for your business.
Find a Partner
Get the latest industry happenings delivered straight to your inbox