Automate Monitoring of Shipments
Use RAIN RFID to automate tracking of shipments through dock doors for efficient processing, real-time data, and key operational insights with SLS RFID Solutions and Impinj.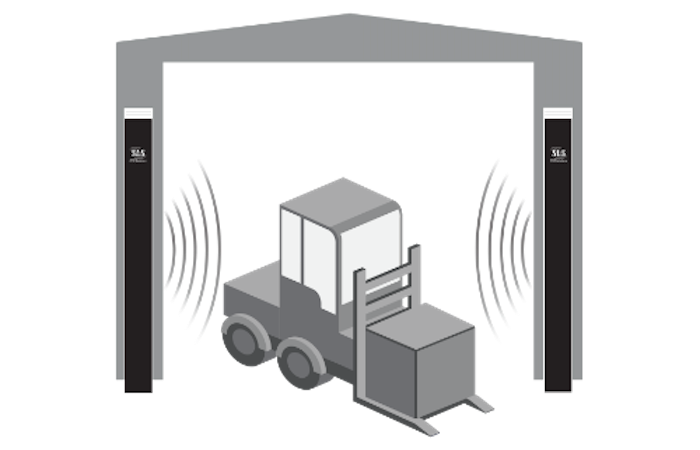 Greater efficiency through streamlined operations
Busy warehouses have products, pallets, and containers constantly moving in and out of the facility. Shipments sent to the wrong location, missing items or containing the wrong items cost time, money and erode customer trust. Hand-entering shipping information is slow and fraught with errors and hand-scanning barcodes is a tedious process. When information is hand-entered or systems are not integrated, the information about shipments is not available immediately, causing a lack of visibility into the status of containers and shipments. But automated tracking with RAIN RFID can change that.
Automated tracking of shipment movement
SLS D-Series™ is powered by Impinj, placed on points of transition, connects the systems running your shipping and receiving with real-time data about each item as they pass through dock doors. With either their side by side SLS D-Series™ or overhead offset readers, SLS leverages the Impinj platform to:
Identify thousands of items per second, without the need for batteries or direct-line-of sight
Deliver powerful insights into traffic patterns and service level metrics to further optimize your operations
Easy, flexible integration
The SLS D-Series™ is easy to integrate no matter the size of your business. Antennas designed to create a wide-angle lens effect cover all three polarizations at once, while the system enclosures include back planes to eliminate adjacent dock door reads. Regardless of how much you're moving, our technology will deliver superior performance at all times.
Make the most out of your investments
With real-time movement detection capabilities, you can build more efficient shipping and receiving plans, enforce control, and streamline operations. Optimizing your facility means your equipment and vehicles spend less time waiting and more time working, earning you more value for your investments.
Real-time visibility for real-time decision making
Real-time data about items, pallets, and containers passing through dock doors is collected automatically by shipping and receiving tracking systems. With real-time movement detection capabilities, you can build more efficient shipping and receiving plans, enforce control, and streamline operations.
Ensure the correct delivery of goods
Designed to work in all environments with a variety of mounting configurations to provide superior RAIN RFID zone coverage, our solution eliminates stray reads, automatically adjusts system performance and ensures accurate tag data delivery. That means tags placed on individual items, pallets, or containers will be read accurately to ensure that the right goods are on the right truck every time.
---
Article tagged as:
---
---
Monday, March 6, 2017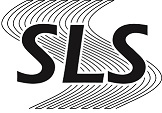 Smart Label Solutions, LLC
Leverage RFID technology to present actionable data to highly engaged customers
---
Sign Up for the latest news
Impinj products deliver connectivity for this solution

Partner-Built. Impinj-Powered. Designed for You.
Our partners design solutions that are flexible, scalable, and built for your business.
Find a Partner
Get the latest industry happenings delivered straight to your inbox