Novart Oy Avoids Costly Shipping Errors with Impinj Platform
Novart Oy uses the Impinj platform to develop a new process that improves their dispatch system, saves hours of labor, and improves accuracy
RAIN RFID and barcode scanning saves resources across departments
Novart Oy, Finland's largest kitchen furniture manufacturer, combined RAIN RFID and barcode scanning to create a solution that would overhaul their picking and dispatch process. This new system saves hundreds of thousands of euros per year and four hours of labor per day, as well as letting them go paperless—good for preventing papers blowing around the drafty warehouse in winter.
This new system:
Prevents human error in order picking and pallet estimation
Automates several stages in production, streamlining the entire process
Saves human labor for better tasks, offering even more efficiency and future savings
Simplifying shipping leads to streamlined processes
Hundreds of trucks depart from the Novart factory in Nastola per month, which supports 120 to 150 orders per day. Previously, all order picking was done manually, a time-consuming and error-riddled process.
Products used included Impinj xSpan gateways for shipment verification and Impinj Speedway R420 readers for shipment container identification and tracking
Every loading dock door has a direction-sensing RAIN RFID reader
The system double-checks and catches human errors, saving four hours per shift
Saving human labor while increasing overall accuracy
More accurate than the human eye
Shipping costs are priced by the pallet's capacity and weight. Previously, the capacity was estimated by eye, leading to overestimations and higher costs. The new Finn-ID system automatically and accurately calculates every pallet's capacity and weight, saving hundreds of thousands per year.
Saving people for better work
In the former, manual system, an employee had to physically go to the ERP and verify the order. This new system saves one person four hours per shift, allowing them to work on other tasks like order picking, making the process even more efficient.
Paperless productivity, in more ways than one
Productivity increased from switching to a paperless system—but not for the reason you'd expect. In cold weather, the constant airflow of the loading dock's heaters blew important invoices and order forms around. This often led to a difficult choice of closing the heaters and working in the cold, or running around catching flying papers. Switching to the new system allows workers to work efficiently and in comfort, even in winter—in addition to a more efficient paperless system, without the hassle of tracking down invoices or missing order forms.
---
The solution will save hundreds of thousands of euros per year and save hours of work time per day. Automation allows for much more product collection.
---
---
Article tagged as:
---
---
Monday, March 9, 2020
Novart Oy
Finland's largest manufacturer of kitchen furniture, Novart Oy is part of the international Nobia Group, a leading manufacturer of kitchen furniture in Europe and one of the largest in the world. In addition to kitchen fixtures, Novart provides bathroom furniture and other fixed storage units for the home.
---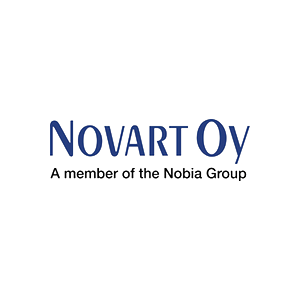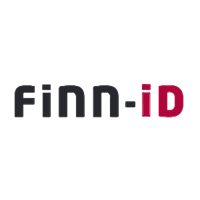 Finn-iD
Finn-ID digitalizes workflow management and logistics by renewing traditional workflows and methods with state-of-the-art mobile and workstation solutions. A highly skilled RFID integrator with experience in passive UHF systems since 2005, their special focus verticals include logistics, manufacturing, and healthcare.
---
Sign Up for the latest news
Partner-Built. Impinj-Powered. Designed for You.
Our partners design solutions that are flexible, scalable, and built for your business.
Find a Partner
Get the latest industry happenings delivered straight to your inbox