Japan Pallet Rental Tracks Pallets and Assets with RAIN RFID
Japan Pallet Rental uses RAIN RFID technology to help track and manage assets to run a more cost-effective business.
Pallet tracking with RAIN RFID
Japan Pallet Rental enables business between Asia and the United States to achieve cost-effective shipments of goods via reusable plastic pallets. To help protect their assets, they use a RAIN RFID solution to deliver:
An automated system for easy tracking of pallets on multiple continents
Accurate pallet location information ensuring proper billing for pallet use
Performance in harsh environments with high humidity and extreme temperatures
RAIN RFID asset tracking system for reusable pallets
Globalization has provided huge opportunities for companies across the Asia-Pacific region and the United States—and moving goods between them is essential for their success. Recognizing the environmental and cost inefficiencies of traditional pallets, Japan Pallet Rental created a network of reusable assets that help companies save money and move goods more effectively. To help track their products, Mighty Card and Impinj worked together to develop a custom RAIN RFID solution:
Pallets and other reusable assets are tagged with weatherproof RAIN RFID tags that give each asset a unique ID number
Forklifts, with RAIN RFID readers attached, read the tags to know exactly what each pallet is carrying so they can be loaded and unloaded quickly
Japan Pallet Rental can also track the movement of their pallets as they move through checkpoints, like dock doors, to make sure they are headed to the right destination and returned safely
Tracking reusable pallets increases shipping and logistics efficiency
A cost-saving shipping solution
Japan Pallet Rental saw that companies were losing up to 30% of their pallet stock per year which imposed a significant financial burden. Japan Pallet Rental's durable, reusable pallets have embedded RAIN RFID tags inside to make them trackable, so they know where their investments are at all times.
Asset tracking allows for easy billing of rentals
RAIN RFID tags give each asset a unique ID number that is stored along with important information, like current location, destination, and customer. All this data is available on hand for Japan Pallet Rental so they can know which customers need to be billed for which rentals, and ensure assets get returned in a timely manner.
Tough tags for all weather
RAIN RFID tags can be customized to withstand extreme weather conditions. Since pallets experience a lot of wear and tear, and are often exposed to harsh environments, Impinj designed a durable Monza chip that functioned perfectly in temperatures from -20° C to 85°C, water depths of 1 meter, and 95% humidity.
Designed to maximize productivity
Because the chips were designed to be read at any orientation, forklifts, with RAIN RFID readers attached, can access pallets from any direction and always know what's inside and where it's headed. This makes for efficient loading and unloading of large shipments, and allows distributors and manufacturers to maximize the use of their heavy machinery.
---
Article tagged as:
---
---
Monday, August 12, 2019
Japan Pallet Rental
Japan Pallet Rental was founded in 1971 with the mission of providing companies with reusable, reliable plastic pallets to address both cost and environmental concerns. In 2008, Japan Pallet Rental rented seven million pallets and garnered $159 million in sales. As part of the Asia Pallet Pool system, their standardized pallets make shipping logistics easy and environmentally friendly.
---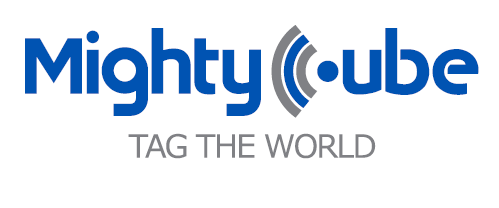 MIGHTY CUBE CO., LTD.
Mighty Cube has over 20 years experience for RFID and Security solution for Japan Market.
---
Sign Up for the latest news
Partner-Built. Impinj-Powered. Designed for You.
Our partners design solutions that are flexible, scalable, and built for your business.
Find a Partner
Get the latest industry happenings delivered straight to your inbox