Volvo Deploys RAIN RFID Solution for Automotive Manufacturing
Automaker Volvo's RAIN RFID manufacturing solution from Confidex and Impinj tracks cars through production for more efficient and accurate manufacturing.
Volvo's RAIN RFID solution simplifies tracking
Automotive manufacturer Volvo is no stranger to RFID, having used the technology since 2004. But with a system that mixed and matched multiple RFID tag types with barcodes, Volvo was having difficulty maintaining a streamlined, cost-effective tracking system. By moving to a RAIN RFID enabled solution, Volvo:
Consolidated multiple tracking methods into a single solution for the entire manufacturing process
Improved tag performance in difficult read environments
Ensured order accuracy and reduced errors
Volvo enables smart manufacturing with RAIN RFID
Today's cars are more customizable than ever, making an already sophisticated assembly process much more complicated. Automotive manufacturer Volvo has been using RFID since 2004 to streamline their manufacturing. However, their system was built on multiple types of RFID tags and barcodes, making it both costly to maintain and open to errors. When a single error can have major impacts down the production line, it's critical that staff can quickly and accurately track the location of cars during production.
In order to uniquely and accurately identify vehicles, Volvo turned to a simplified RAIN RFID solution from Confidex and Impinj to enable asset tracking from the paint shop to the point of final assembly. Here's how it works:
The Confidex Corona™ RAIN RFID tag, featuring the Impinj Monza R6 tag chip, is mounted on the chassis of the car at the start of the manufacturing process
As the car moves through production, the tagged car is read by fixed readers located at transition points associated with assembly stations
Collected data helps management determine where they can optimize operations and ensure the correct car is undergoing the correct process at the right time
Volvo simplifies automotive tracking solution with RAIN RFID
One tag for all manufacturing processes
By using a RAIN RFID tag mounted on the chassis at the beginning of production, Volvo eliminates the need for mix and match RFID and barcode systems. Further, used tags no longer need to be collected, cleaned, and tested, as the RAIN RFID tags will stay with each car throughout manufacturing. This simplifies the solution implementation and maintenance, while reducing costs.
Consistent performance, even in tough environments
The RAIN RFID tags are built to last. Featuring the Impinj Monza R6 endpoint ICs, the Confidex Corona™ can provide accurate reads in metal-rich environments. It was also developed to withstand harsh conditions throughout the production process. This includes environments such as the paint line, where cars will be submerged in an electrolyte bath for to prevent corrosion, painted and then dried in high-temperature ovens. The Confidex and Impinj RAIN RFID tag ensures readability and reliability even in these conditions, thereby ensuring solution accuracy overall.
Improved accuracy ensures happy customers
By eliminating the need for mix and match systems, Volvo ensures the accuracy of its RAIN RFID solution. This guarantees that automobiles are being made exactly to customer expectations, and that custom features are correctly implemented. It also reduces errors on the production line that can lead to costly mistakes.
---
Article tagged as:
---
---
Thursday, June 28, 2018
Volvo
The Volvo Group is a Swedish multinational manufacturing company whose core focus is the production, distribution and sale of trucks, buses and construction equipment. Volvo also supplies marine and industrial drive systems and financial services. In 2016, it was the world's second largest manufacturer of heavy-duty trucks.
---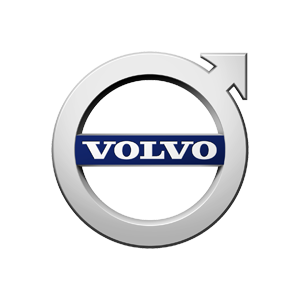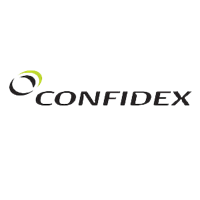 Confidex
Confidex designs industrial-grade wireless products for applications to optimize process flows and enable lean operations. Through the use of short-range wireless identification and sensing technologies, they strive towards a smarter and more secure tomorrow.
---
Sign Up for the latest news
Partner-Built. Impinj-Powered. Designed for You.
Our partners design solutions that are flexible, scalable, and built for your business.
Find a Partner
Get the latest industry happenings delivered straight to your inbox