When Privacy is Paramount: How RAIN RFID Helps Retailers Comply with Regulations
Impinj Protected Mode, a feature of the Impinj M700 series tag chips, helps retailers comply with governmental privacy regulations like GDPR while also offering more control over the visibility of their inventory.
A day in the life of a retailer is jam packed even on the slowest of days. On the sales floor, they are managing the ebb and flow of customers, assisting those looking for a specific size of shoe or color of sweater, and keeping shelves fully stocked. They're fielding questions, helping customers with returns and exchanges, and making sure checkout lines are moving smoothly. Behind the scenes, retailers are keeping an eye on market research and trends to ensure their store meets sales targets and stays profitable.
The last thing they need is to worry about is the data privacy of their customers – especially where local regulations mandate penalties for noncompliance.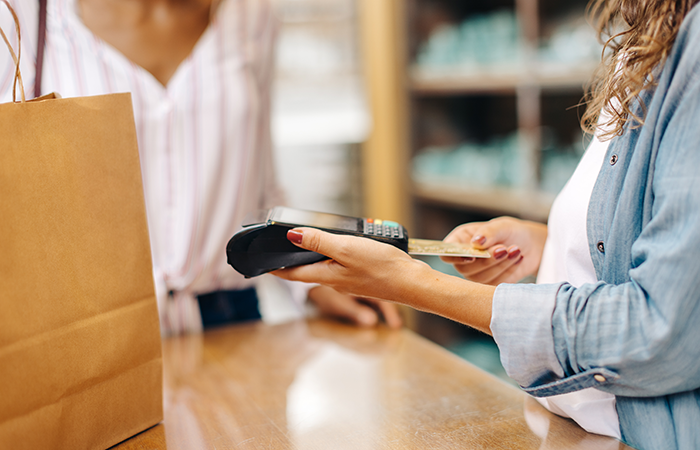 Privacy rules worldwide require the safekeeping of customer data to varying degrees. Retailers in the European Union, for example, must abide by the General Data Protection Regulation (GDPR) law on data protection and privacy, and are subject to hefty fines if they are found to have shared customer-identifying data without consent.
Retailers using RAIN RFID systems – and customers that interact with them – already have little to worry about in terms of customer-identifying information associated with embedded RAIN RFID tags. Nonetheless, retailers want control over when and how those tags can be read once products leave a store.
Impinj Protected Mode, a feature of the Impinj M700 series RAIN RFID tag chips, gives retailers that control while still enjoying the benefits of RAIN RFID. With Impinj Protected Mode, retailers gain real-time inventory visibility and powerful insight into the lifecycle of every product, all while also ensuring compliance with strict global privacy regulations.
[ Want to read more content like this? Subscribe to the Impinj blog. ]
How Impinj Protected Mode works
Without Impinj Protected Mode, when items exit a retail store at checkout, the RAIN RFID tags embedded in those products typically remain able to respond to any RAIN RFID reader even after leaving the store. There is no customer-identifying information on a tag chip, which holds data specific only to the product itself, but "turning off" the tag adds an extra layer of compliance with privacy regulations like GDPR.
RAIN RFID systems using Impinj M700 series tag chips and Impinj-powered readers can make tags invisible to other readers by turning on Impinj Protected Mode at checkout using a secret password, effectively silencing the tag. Conversely, retailers can turn off Impinj Protected Mode should a customer return an item, and enter the password again to immediately reintegrate that sweater or pair of shoes into the store's inventory.
In short, Impinj Protected Mode allows a merchant to control when and where their RAIN RFID tags respond, preventing tagged items from being read by other RAIN RFID readers.
Retailers interested in using Impinj Protected Mode will find it in iD Cloud Loss Prevention, an anti-theft solution from Impinj gold partner Nedap. iD Cloud can detect suspicious situations such as an unexpected number of items in a fitting room or multiple items leaving a store at the same time.
"Impinj Protected Mode is a great solution ensuring consumer privacy, thereby enabling retailers to take a step towards embedded RFID inlays," said Hilbert Dijkstra, Nedap's head of product management. "The Nedap RFID solution portfolio is ready to support retailers incorporating Protected Mode."
Deactivating a RAIN RFID tag chip can be accomplished in other ways – by electronically "killing" the tag or simply removing it. But in either case, the item can no longer be tracked. As retailers look toward tracking the entire lifecycle of an item, they want a more sophisticated approach to controlling when and where a tagged item can be read.
With Impinj Protected Mode, retailers can:
Automatically deactivate tags when products are sold, while also letting online shoppers know in real-time those products are no longer available in store inventory.
Reactivate tags when customer return products, confirming the original purchase and allowing the item to be added back to store inventory immediately, without retagging.
Leave tags attached without setting off anti-theft alarms, streamlining self-checkout and eliminating employee time spent removing security devices.
Impinj Protected Mode can also be added as a component of the Impinj Authenticity solution engine, which enables businesses in nearly any industry to prevent counterfeit and gray-market products from reaching consumers, and comply with consumer privacy regulations while maintaining operational efficiency and flexibility.
Learn more about RAIN RFID, the Impinj platform, and how Impinj RAIN FRID solutions can benefit the retail environment.
---
Article tagged as:
---
---
Monday, January 9, 2023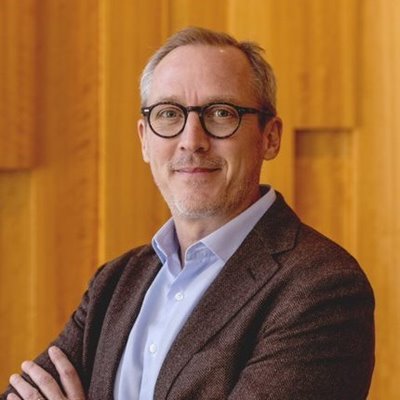 Vincent Videlaine
Senior Director, Global Device OEM
Vincent Videlaine is building a top-tier device OEM partner ecosystem to drive mass-market adoption of Impinj-based products into core markets.
Sign Up for the latest news
Looking for more content? We've got you covered
Learn more about Impinj and RAIN RFID in our resource library
Visit Library
Get the latest industry happenings delivered straight to your inbox