Impinj Protected Mode
The Protected Mode feature provides a secure, flexible, easily reversible, and high-speed method to make tag data invisible to RAIN RFID readers.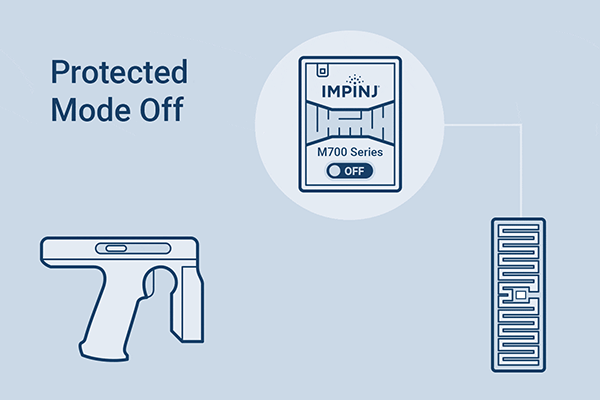 Increase privacy, performance and flexibility of RAIN RFID systems
Enterprise systems need to comply with consumer privacy regulations while maintaining operational efficiency and flexibility. To meet these requirements, systems need to control when and where tagged items are read and prevent tag data from being shared with unauthorized readers. With Impinj Protected Mode, a RAIN RFID system can determine when and where a tag will respond to a reader request for data.

Available on select Impinj RAIN RFID tag chips and readers, RAIN systems use Impinj Protected Mode to:
Comply with emerging privacy regulations by making tagged items invisible to unauthorized RAIN RFID readers

Increase RAIN system performance by focusing readers on the right tags

Help secure the supply chain by preventing tagged items from being read by unauthorized readers
Impinj Protected Mode use in retail and supply chains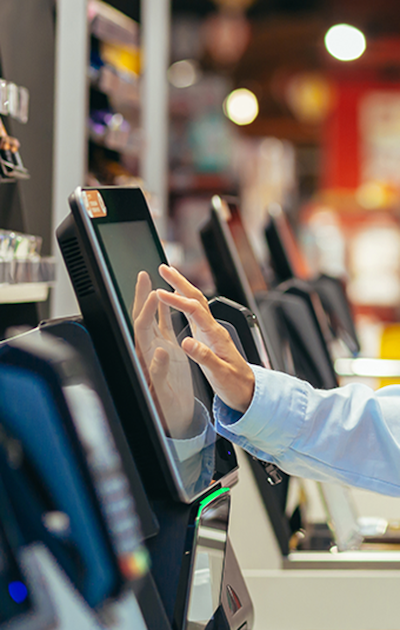 Enhance the shopping experience with fully automated self-checkout systems that don't require an employee to remove a security device.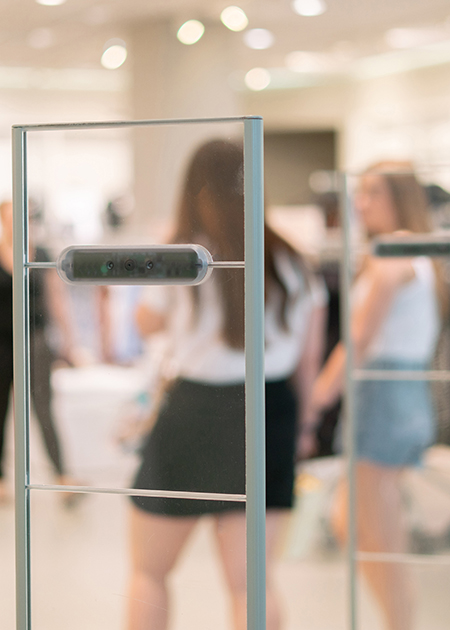 Improve the performance of loss prevention systems by making tags on purchased items no longer visible to RAIN RFID security portals.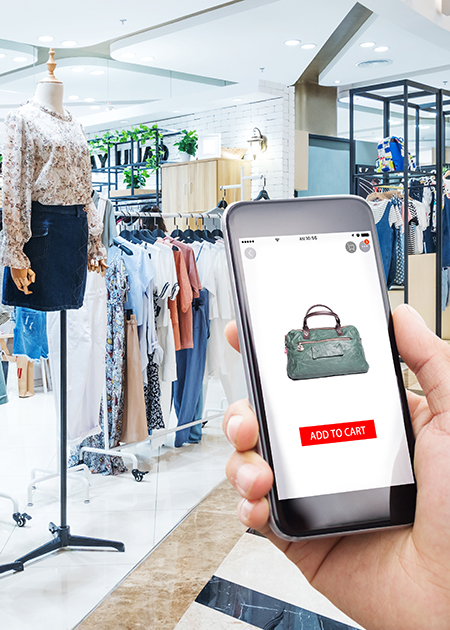 Optimize sales with real-time accurate inventory data, updated as tags are automatically deactivated when products are sold and no longer available to online shoppers.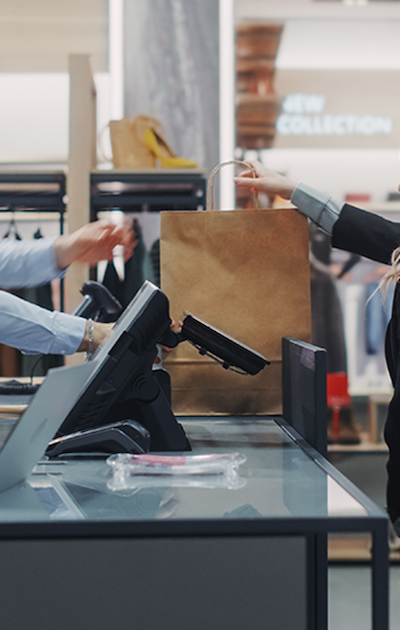 Streamline return processes and reduce fraudulent returns by reactivating tags to access product and purchase data. With the original purchase confirmed, the item can be added back to store inventory without re-tagging.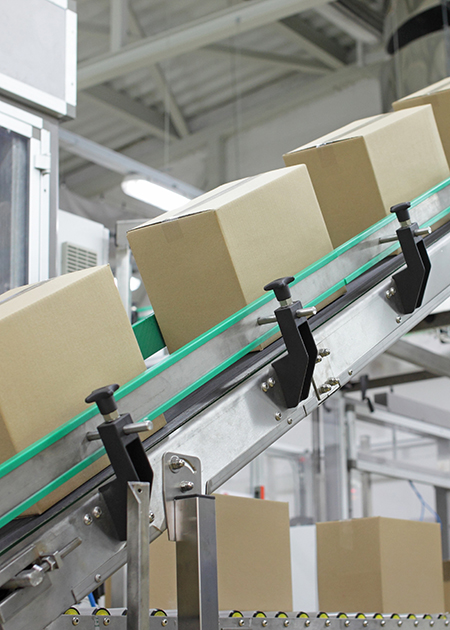 Strengthen supply chain security by controlling when sensitive or high value tagged items are visible to RAIN RFID readers during transit.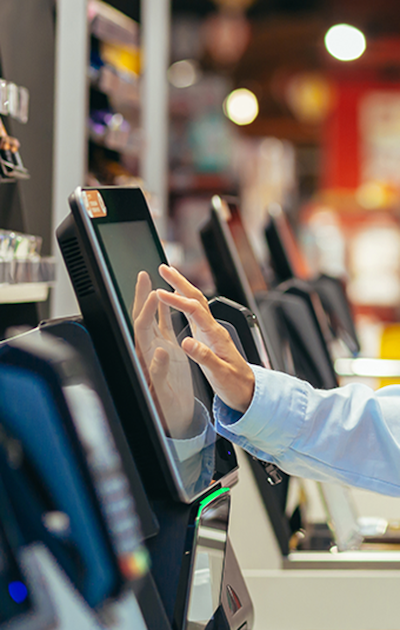 How Impinj Protected Mode works
Most RAIN RFID tags respond to any RAIN RFID reader inquiry with the tag's EPC data -- including readers that are not part of the enterprise's RAIN RFID system. Using a secure password, the reader enables Impinj Protected Mode and the tag becomes invisible to all readers. A tag with Protected Mode enabled does not respond to a reader unless the correct password is included with the reader query command. And, using the password, a RAIN RFID reader can turn Protected Mode on and off to control when and where tags can be read.
Impinj RAIN RFID readers use the standard GS1 Gen2 commands (Select, Access, and Write) to control whether Protected Mode is on or off. The password is a 32-bit value that can be set by the user or within a RAIN RFID application.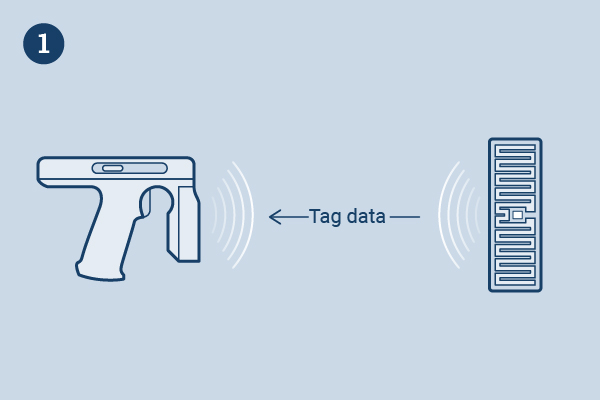 Typical RAIN functionality
Most RAIN RFID tags respond to any RAIN RFID reader.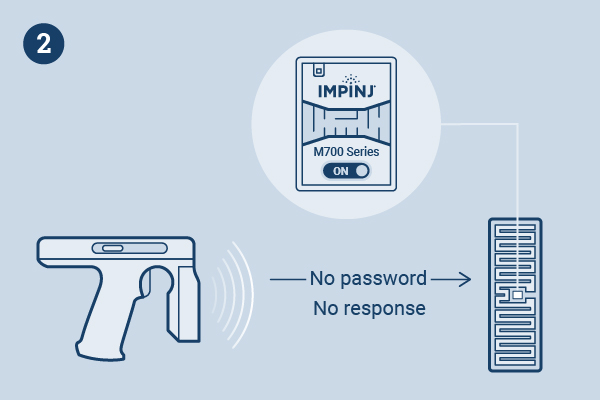 Protected Mode On
With Impinj Protected Mode, RAIN RFID tags do not respond unless the reader sends the correct password.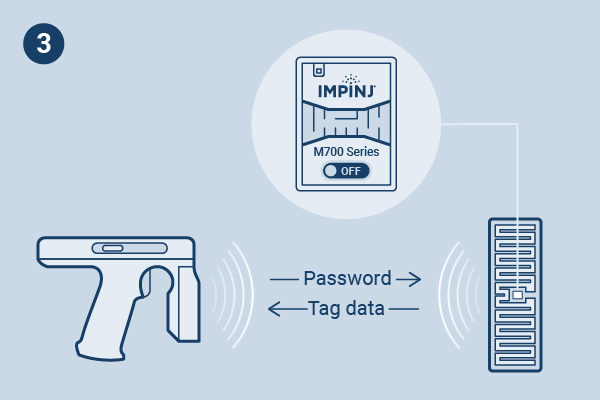 Protected Mode Off
With the password, a RAIN RFID reader can turn protected mode on and off to control when and where tags can be read.
Related features
Impinj offers a range of tag data protection features that can be used to control whether and when a RAIN RFID tag responds to a reader.
Further information on the below tag features is available in Impinj tag chip data sheets.

Tag Access/Kill Capability: Provides secure access and the ability to permanently deactivate a tag​
Short-range Mode: Reduces a tag's read range by greater than 90% to prevent the reading of tag data at a distance​
Unkillable Mode: A feature used with Protected Mode that prevents accidental killing of a tag when using Impinj Protected Mode​

Related features
Tag Data Protection



Loss Prevention



Returns optimization



Inventory management



Impinj product support for tag data protection features
Impinj Reader & Gateway Model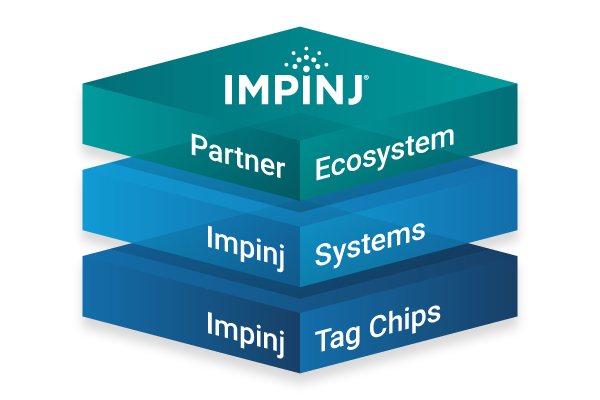 Impinj platform — a foundation for IoT solutions
The Impinj platform lays a foundation for IoT solutions development, extending the Internet's reach from the cloud, through edge connectivity devices, all the way to physical items. Our broad partner ecosystem uses our platform's best-in-market products, capabilities, and technology to deliver whole products that address business needs. Wirelessly connect everyday items to discover, engage with, and protect them. Easy to deploy and use, our platform delivers performance unequaled by mix-and-match approaches built from other vendors' products.