RAIN RFID Helps Nike 'Just Do It' Despite Supply Chain Challenges
Nike is adding RAIN RFID to nearly all shoes, apparel, and product lines, opening new possibilities in manufacturing, retail, supply chain and logistics, omnichannel fulfillment, and more.
In 2019, before the COVID-19 pandemic, Nike was in the process of installing RAIN RFID tag chips in all of its footwear and apparel lines — a solution that, once fully implemented, would involve hundreds of millions of products.
That investment was already starting to pay off in significant ways.
"RFID gives us the most complete view of our inventory that we have ever had," Mark Parker, Nike's then-president and CEO, said in a June 2019 conference call with investors. "It's quickly becoming the most precise tool in our arsenal to meet an individual consumer specific need at the exact right moment."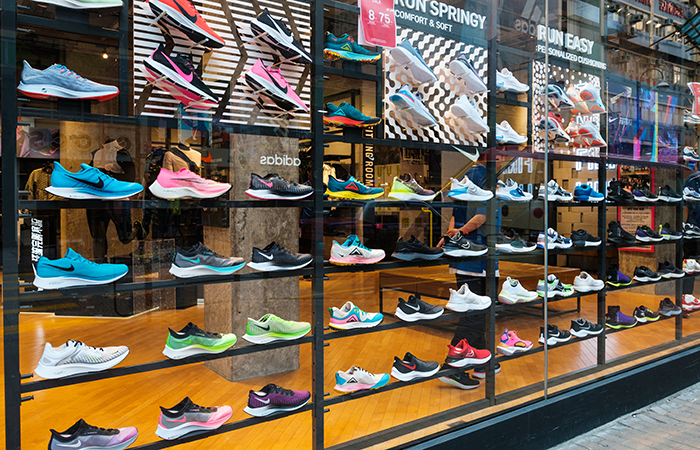 Throughout that earnings call, Nike executives reiterated their intention to continue investing in technology — like RAIN RFID — that would enhance their data and analytics capabilities. These investments, they hoped, would help them develop a supply chain that could quickly respond to shifts in consumer demand.
As is standard practice, the earnings call began with a disclaimer that unforeseen circumstances could upend the market. It's unlikely anyone knew how prescient that statement would become; no one had a crystal ball to see what 2020 would hold.
An unprecedented year
2020 was a rough year for many industries, including the manufacturing, supply chain, and retail sectors. Nike, existing at the intersection of all three, was not spared. By June 2020, Nike's year-over-year sales had declined 38% in the fiscal fourth quarter, reflecting a similar drop across the retail industry, in which stores and factories shut down and supply chains were disrupted.
But the economic turbulence also accelerated Nike's digital transformation. As COVID-19 lockdowns closed stores, more customers went online; Nike's digital sales soared over 75%, accounting for about one-third of Nike's total revenue.
That changed Nike's calculations for the future. While Nike had aimed to meet 30% digital revenue by 2023, the company strengthened its ambition to reach 50% by 2025, due in part to this rapid advancement.
Thanks to Nike's investment in digital transformation, the company was able to rebound quickly despite ongoing supply chain challenges, including mandated COVID-19 lockdowns that shut down key factories in Asia. In May 2021, Nike announced its annual profits had soared 196% over the 2020 fiscal year, and 42% over 2019.
"2021 was a pivotal year for Nike as we brought our Consumer Direct Acceleration strategy to life across the marketplace," said John Donahue, Nike's current president and CEO. "Fueled by our momentum, we continue to invest in innovation and our digital leadership to set the foundation for Nike's long-term growth."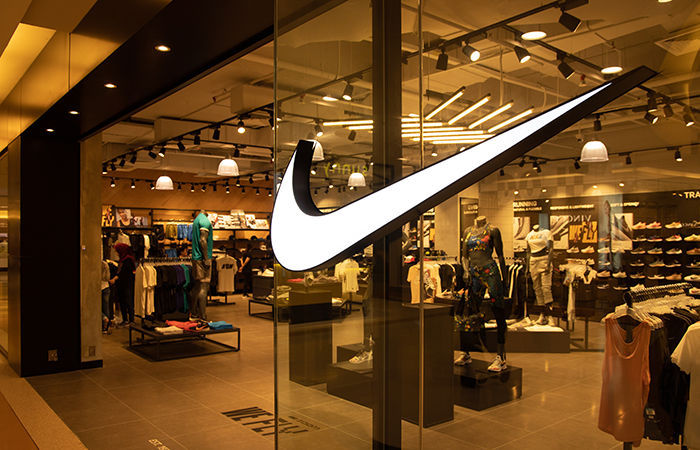 'Customer-led digital transformation' made possible by RAIN RFID
RAIN RFID is an integral part of that digital leadership, providing real-time data that powers many of Nike's initiatives and opening new avenues for customers to help optimize the retail giant's digital transformation.
At the point of manufacture, many Nike products are tagged with a RAIN RFID tag chip, allowing them to be tracked through the rest of their journey, from factory to warehouse to shipment to store. Up to the point of sale, RAIN RFID readers track these tagged items to provide real-time inventory data on product location, stock numbers, and more information.
This real-time inventory visibility, enabled by RAIN RFID, can be fed back into manufacturing for faster response to consumer demands, or used to quickly divert products to where they are more popular. Nike is narrowing the gap between physical and digital shopping experiences.
It also powers several of Nike's new initiatives. Nike Live, part of an initiative Nike describes as a "digitally enabled brick and mortar shopping experience," involves new concept stores that are localized based on the popularity of digital offerings within a region. Nike utilizes data from its website and app to ensure locally popular products are available in multiple colors and sizes while keeping overall inventory levels low.
Another initiative, called the "consumer direct offense," leverages the power of digital to drive consumers to buy directly from the company, allowing Nike to "better serve the consumer, personally, at scale." Nike also is able to accelerate its time to market via "Express Lane," another initiative reliant on real-time data.
These investments are already paying off. In 2015, direct sales accounted for 23% of overall sales, the bulk coming from wholesalers. In fiscal year 2021, direct sales reached 39%, getting an extra boost from COVID-19 lockdowns and online pandemic shopping.
"This much more represents how consumers are thinking about shopping," Heidi O'Neill, president of Nike's direct-to-customer business, told Business Insider. "They don't put the wall up between physical and digital."
RAIN RFID and digital transformation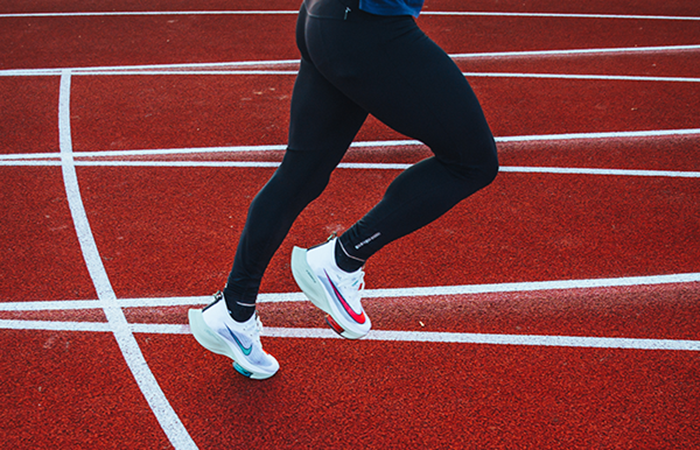 Customers want an integrated experience between online shopping and physical stores, and RAIN RFID makes it possible. By making all inventory visible — whether it's at a store, being shipped, or in a distribution center — RAIN RFID enables omnichannel fulfillment, eliminates the need for overstocking, and helps retailers sell down to the last item, reducing the number of items that end up being sold at a discount.
With greater access to real-time data, companies that use RAIN RFID are able to keep in-store inventory levels low and optimized, enable inventory visibility across sales channels, optimize costs, integrate store data with manufacturing, and combat counterfeits.
And, as Nike has demonstrated in the past couple of years, quickly respond to changes in the market.
"This," Nike CEO Donahue said, "is how we stay ahead of the pack and expand the lead."

» Learn more about RAIN RFID in retail and its benefits for inventory management.
---
Article tagged as:
---
---
Wednesday, November 17, 2021
Sign Up for the latest news
Looking for more content? We've got you covered
Learn more about Impinj and RAIN RFID in our resource library
Visit Library
Get the latest industry happenings delivered straight to your inbox